The Cleveland Photo Fest Presents:


A free in-person presentation "Storytelling with Photos"



Presented by: Alex Shaland
Date and Time: December 16, 2022 at 7:00 PM
Location: Bostwick Design Art Initiative Building, 2731 Prospect Rd, Cleveland, OH 44115 (Parking at East Side of Building)
Alex Shaland is a travel photographer and the author of two adventure books: "Suburbanites on Safari" and "Jackie the Penguin Goes on Safari." In this entertaining presentation he will explain how his life-long passions for travel photography and creative writing merged into his published books.
Alex and his wife Irene explored more than 80 countries around the world. This presentation features many images he took during their travels. The emphasis is on photography used in their books. Three of Irene's five books are richly illustrated with Alex's photographs. In two of his own books, his creative writing and images help Alex to tell an entertaining and engaging story.
Irene's and Alex's books will be on display. Founders of the GTA Books publishing company, Irene and Alex will be delighted to share their experience with anybody interested in writing and publishing a book of their own.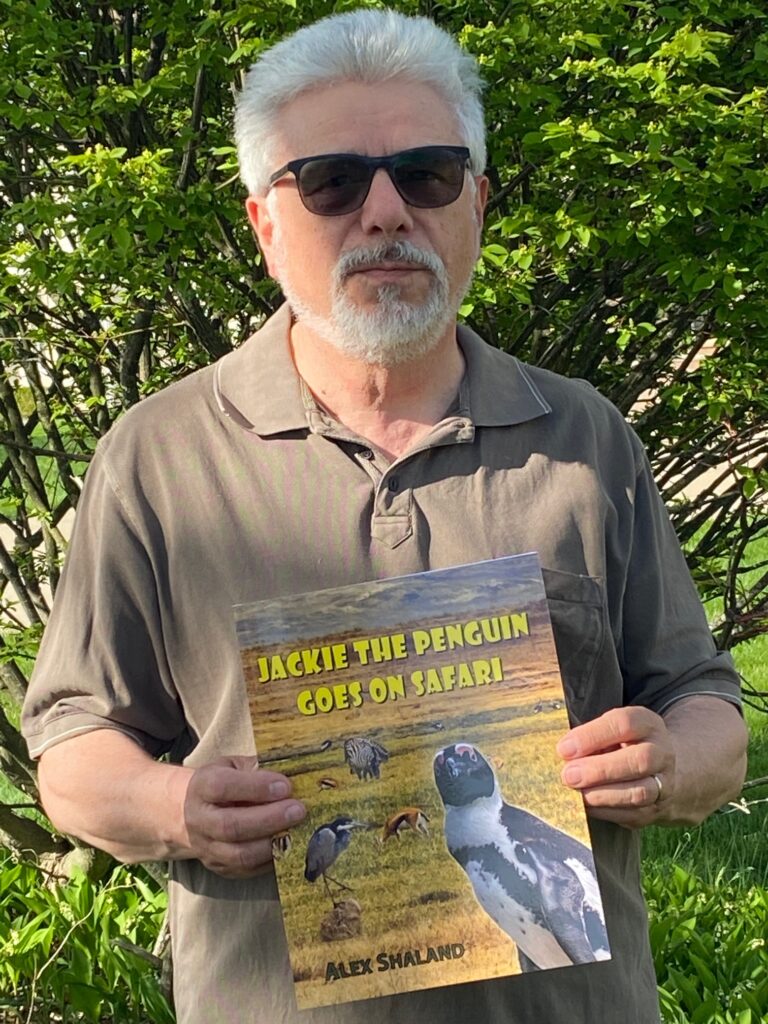 About Alex Shaland
Alex Shaland started his writing career in the 1990s, contributing articles and book chapters for several Penton Publishing periodicals and other publications. In addition to his own writing, he collaborated as an editor and photographer with his wife, Irene Shaland, in producing four books and articles published in numerous magazines in the U.S., Canada, U.K., and East Africa.
Alex's photographs have appeared in over 20 print publications and online sources including Holiday Magazine (France/U.K.), The Boston Forward, Tikkun, ZEEK, Diarna Digital Heritage Mapping, Hackwriters(U.K.), IMAGE Magazine, ROMAR Travel, Design World Magazine and other journals printed in the U.S., Canada, U.K., Korea, and Kenya. Alex had several solo travel photography shows and participated in group exhibitions in New York, New Jersey, Michigan, and Ohio.
Following his first adventure book for adults "Suburbanites on Safari," Alex's children's book "Jackie the Penguin Goes on Safari" was published in May of 2022.
Learn more about Alex Shaland and Alex Shaland Books: "Jackie the Penguin Goes on Safari" and "Suburbanites on Safari."
Image of Alex and lemur courtesy of Anatoly Zaydes.