Global Travel Authors (GTA) is a result of the 35-year passion for travel as a form of learning and knowledge-sharing.  We, Irene Shaland and Alex Shaland, focus on holistic approach to travel and are dedicated to popularizing independent tourism-with-a-higher-purpose through writing, public lecturing and photography. We rely on our first-hand personal experience to deliver comprehensive, scholarly, and entertaining content for printed and web-based publications and audiences.
We travel the world, take photos, write books and magazine articles, present lectures, and lead small interest groups
Our publishing credits include six books ranging from a collection of short Jewish stories and books on theater history to African safari adventure books for adults and children. "Shaland's Jewish Travel Guide to Malta and Corsica" was the first book in a series. We are currently working on "Shaland's Jewish Travel Guide to Portugal" scheduled for release early next year.
We authored over 50 magazine and newspaper articles. Articles appeared in Moment magazine, Tikkun and ZEEK magazines, The Theatre Journal, American Theater, several Penton Media magazines, The Plain Dealer, North Eastern Ohio Life Magazine, Design World Magazine, Jewish Montreal, Toronto Jewish Tribune, ROMAR Travel, Baltimore Jewish News, L'Chaim of the Intermountain Jewish News, The Detroit Jews News, Chicago Jewish News, IMAGE Magazine, London Jewish Telegraph, Sino-Judaica Institute Academic Magazine, and other domestic and international publications. In addition, we successfully completed many ghost writing projects for PR companies. Read our articles. Read our blogs.
Every GTA trip results in a series of multi-format knowledge-sharing events. We authored and delivered numerous educational lectures and slide-shows focused on promoting a new way of travel thinking: an art form you create yourself as a never-ending process of discovery and self-fulfillment. The subjects of our latest most popular presentations focused on China, Scandinavia, Easter Island, Japan, Africa and India. We have presented our lectures at numerous venues throughout the country: Cleveland Museum of Natural History, public libraries in Cleveland, New York, and New Jersey, Opus Art Gallery, and various interest groups.
In addition, we delivered pre-show/pre-movie talks and after-show discussions for the Cleveland Playhouse, Great Lakes Theatre Festival and Cleveland Cinemateque. We also developed cross-cultural study workshops for U.S. scientists involved in joint U.S.-Russian space programs. The workshops were delivered at several NASA centers, Lockheed-Martin and Boeing to the high acclaim.
Check our lecture schedule.
Interest Group Tour Planners and Leaders
We planned, organized and led over 60 historical, architectural and theatre-oriented tours to major cultural centers in the Eastern U.S. and Canada. Tours originated from Cleveland, Columbus, and Youngstown. Destinations included: Atlantic City, Baltimore, Boston, Buffalo, Chicago, Cleveland, Montreal, New York, Niagara Falls, Ottawa, Philadelphia, Richmond, Quebec City, Toronto, Washington D.C., Ohio Amish Country, Indian Reservations, Frank Lloyd Wright's Falling Water, and many more.
International destinations we explored so far
We traveled throughout the world creating our own itineraries geared toward cultural and ecological explorations of Argentina, Australia, Austria, Bahamas, Barbados, Belgium, Belize, Bolivia, Borneo, Brazil, Cambodia, Canada, Chili, China, Costa Rica, Cuba, Cyprus, Czech Republic, Denmark, Dominica, Easter Island, Ecuador and the Galapagos Islands, Egypt, England, France, Germany, Greece and Greek Islands, Hawaii, Holland, Hong Kong, Honduras, Hungary, India, Israel, Italy, Japan, Jordan, Kenya, Malaysia, Martinique, Mexico, Morocco, Myanmar, Nepal, New Zealand, Norway, Panama, Peru, Portugal, Puerto Rico, Russia, Sardinia, Sicily, Singapore, South Africa, Spain, St. Marten, St. Thomas, Sweden, Taiwan, Tanzania, Thailand, Turkey, Ukraine, Venezuela, Zanzibar, and Zimbabwe.
Mission
Our mission is to foster cross cultural diversity, tolerance, inclusion, and understanding around the world with an emphasis on Jewish history.
Learn more  About Irene Shaland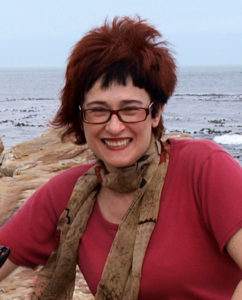 Learn more  About Alex Shaland