About Global Travel Authors
We travel the world, explore, and make friends. We take photos, blog, write articles and books, and give lectures. We would like to share some of our experiences with you.

Upcoming Events
May 18, 2019 at 7:30 PM Alex Shaland presents his lecture "African Safari 101″ during the book launch of his newly released book "Suburbanites on Safari" at Visible Voice Books located at 2258 Professor Ave., Cleveland, OH 44113. Call 216-961-0084 for more information. Download the even flyer: book-launch-may-18-2019
June 19, 2019 at 7:00 PM Irene Shaland presents her lecture "Journey of Conscience: Countries Around the World Respond to the Holocaust" at the Maltz Museum, Beachwood, Ohio. Call 216.593.0575 to register. Download flyer: 06-19-19 Holocaust Lecture
June 23, 2019 at 2:00 PM Irene Shaland presents her lecture "Journey of Conscience: Countries Around the World Respond to the Holocaust" at Park East Synagogue, 164 East 68th Street (between Lexington and 3rd Avenue) New York, NY. Call 718.998.4307 to register. Lecture is sponsored by ADL/NAHOS. Download flyer: Lecture_Irene_Shaland_06-23-19
July 6, 2019, 12pm-4pm Irene and Alex Shaland participate in the Author Alley annual event organized by Loganberry Books located at 13015 Larchmere Boulevard Shaker Heights, OH 44120 Ph. 216.795-9800 Learn more about Author Alley
August 14, 2019, 6pm Alex Shaland presents his lecture "African Safari 101: Supporting Conservation through Ecotourism" at The Artists Archives of the Western Reserve located at 1834 E. 123rd Street, Cleveland, Ohio  44106. The event is free and open to the public, but please call  216-721-9020 to register. Download flyer: Lecture-Safari-AAWR_AUG_14_2019
For a complete list of our lectures and photography shows please see our Schedule
Read Our Recent Posts
Where to Stay on Kangaroo Island, Australia: the Sea Dragon Lodge is an Excellent Choice
Overlooked by most popular guidebooks, this third largest Australian island (after Tasmania and Melville) remains the largest secret of that country for many globe trotters. There are precious few corners left in our 21st century urbanized world where Australian animals could be observed in the wild, and Kangaroo Island is exactly that place. Continue Reading the blog post.
Chasing the Elusive Northern Lights in Iceland by Alex Shaland
All visitors to Iceland fall into two distinctive categories: those who saw the northern lights and those who did not. When Irene set her trip target on Iceland, she was determined to place herself, our daughter, and I squarely in the first category. The problem was that unlike the predictable crowds at JFK on the way to Iceland, the famous northern lights of Iceland are highly unpredictable.
Continue reading the blog post.
Irene Shaland's book "Tennessee Williams on the Soviet Stage" is on Kindle.
In her Tennessee Williams on the Soviet Stage book, Irene Shaland explores the history and problems involved in staging Tennessee Williams's works in the Soviet theater.
Continue reading the blog post.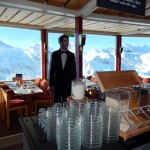 James Bond's Swiss Connection
Back in 1969, James Bond, also known to millions as 007, was doing what he is always doing – saving the world.  But this time, it was different.  In addition to saving an imaginary world from imaginary villains, Bond managed to save a real-life Swiss company from all-too-real financial ruin. Continue reading this blog post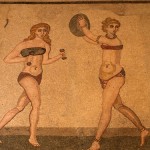 Villa Romana Sicily – Must See for Italy History Buffs


Villa Romana del Casale located in Piazza Armerina in Sicilian heartland is not-to-be missed site for all history and art enthusiasts. Covered by layers of mud for 700 years, rediscovered in 1950, and reopened in 2003 after over forty years of reconstruction, the Villa is a treasure trove of the best Roman mosaics in existence today. Continue reading this blog post.
Siracusa – Sicily's Top Destination
Siracusa is truly a summation of Sicilian splendor, and if there is one city in Sicily that personifies this magnificent island it is Siracusa. The city is 3,000 years in the making and combines Greek and Roman civilizations with ancient Jewish culture and baroque masterpieces.

Continue reading the blog post.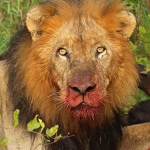 African Safari Tips:  The Importance of a Good Company
Going on an African safari by yourself or in a small group is not advisable. Suppose, you are standing in front of a lion or a rhinoceros and trying to calculate your chances of getting out of this situation in one piece and hopefully not perforated in too many places. You are staring at the whatever it is that is going to do a very bad thing to you ….
continue reading this blog post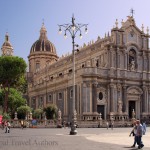 Overlooked by Visitors, Catania is a Masterpiece of Sicilian Baroque
The third largest city of Sicily, a UNESCO-listed Catania lies in close proximity to the majestic mountain Etna. The city was always subject to the brooding moods of that volcano.  In the late 1600s, Mt. Etna struck twice: first drowning Catania and over 12,000 of its inhabitants in boiling lava, and then, in less than 25 years, leveling the city again by a murderous earthquake.

Continue reading the blog post.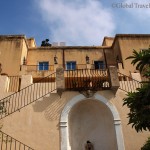 Following the Steps of Tennessee Williams in Sicily: Taormina's Casa Cuseni
I came across the name "Casa Cuseni" while reading about Tennessee Williams and his beloved partner, painter/poet Henry Faulkner, spending many happy months in Taormina while staying in Casa Cuseni. I knew then, without a doubt, that when we are in Sicily, we will follow the steps of Tennessee! Continue reading this blog post.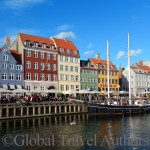 Sharing first impressions from Scandinavia


Scandinavian countries – Denmark, Sweden, and Norway – constitute arguably: the most cultural and sophisticated, most educated and prosperous (with the least income disparities), most highly taxed and socialistic (oh well…), least churchgoing and most unmarried – part of the West. People are the happiest we ever encountered, reserved, but very polite and helpful

. Continue reading.
Masai – the Lost Tribe of Israel
This is a Jewish story of Africa that I found in the most unlikely of places: the vast plains of Masai Mara and Serengeti reserves. As we drove there, we saw the light-skinned, tall, slender people dressed in red, who were as ubiquitous to the landscape as sky above and earth below. Continue reading this blog post.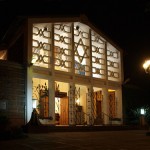 Finding Home away from Home – in Africa
We were travelling all day: through the exotic strangeness of the Zanzibar Stone Town to the Nairobi airport's thick mess of people and suitcases, sickening smells and deafening noises. Then again, through the traffic and dust and darkness of Nairobi streets… Continue reading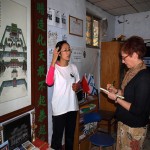 History of Confucian Synagogue in Kaifeng, China
Kaifeng, China. As Irene hurriedly writes, Esther, a Founder and Director of the Kaifeng Jewish History Memorial Center, tells the story of her forebears. On the wall, is the 18th- century rendering of Kaifeng synagogue… The synagogue rendering reminds of the country's typical residential or religious compounds.  Continue reading this blog post.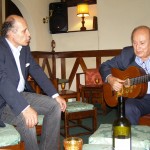 Maestro Enzo Samaritani and his Arciliuto Theater
We were advised by our new Roman friend Marco, the owner of Arco dei Tolomei B&B in Trastevere, to celebrate Alex's approaching milestone birthday at L'Arciliuto Teatro near Piazza Navona. "A very non-traditional place, "said Marco. "You will be enchanted."  And we truly were. Continue reading this blog post.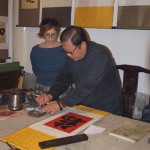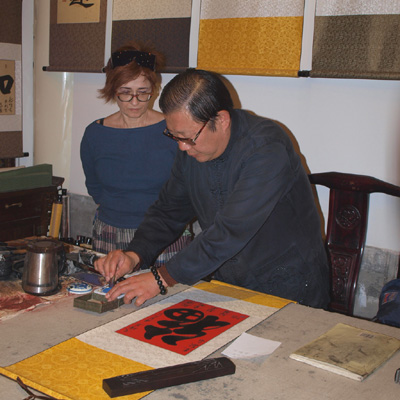 Meeting Aisin-Gioro Yuming, the nephew of the last emperor of China


Persuaded by his royal family, Yuming has been studying traditional calligraphy and painting since his childhood.  Presently, Mr. Yuming teaches calligraphy at the University and on certain days, you can meet him working in the Forbidden City. Continue reading this post.
Recent Events
April 14, 2019 at 2:00 PM Irene Shaland presents her lecture "Jews of the Jungles (and Cities) in Brazil" at the New City Library, NY.  To register call 845-634-4997. Download flyer: Shaland_APR_14_2019_BRAZIL
April 4, 2019 at 7:00 PM Alex Shaland participates in the Publishing Roundtable organized by the William N. Skirball Writer's Center of the Cuyahoga County Public Library, South-Euclid Branch located at 1876 South Green Road, South Euclid, OH 44121. Register at 216-382-4880
March 7, 2019 at 7:00 PM Irene Shaland presents her lecture: "An Island within an Island – In Search of Jewish Story Through 500 Years of Cuban History" at the Cuyahoga County Public Library – Orange Branch
February 16, 2019 at 1:00 PM Irene Shaland presents her lecture "The Art of Travel: India as a Personal Journey" at the AAWR, Cleveland Ohio.
October 21, 2018 at 2:00 PM Irene Shaland presents her lecture "Myanmar and Cambodia through the Eyes of a Jewish Traveler" at the New City Library, NY.  To register call 845-634-4997.  Download flyer: Lecture_OCT_21_2018_NewCity
September 5, 2018 at 12:00 noon Irene Shaland presents her lecture "Travels in Jewish History" at the Carnegie Investment Council, 30300 Chagrin Blvd, Pepper Pike OH 44124. Reservation required: call 216-367-4114. Download flyer: SEPT_09_05_Lecture
May 19, 2018 at 7:30 PM Irene Shaland presents her book "The Dao of Being Jewish and Other Stories" at Visible Voice Books, 2258 Professor Avenue, Cleveland OH 44113. Ph. 216-961-0084. Download flyer Visible-voice-books-event-5-19-18
May 2, 2018 at 7:00 PM Irene Shaland presents her lecture "An Island within an Island: Seeking Jewish Story through 500 Years of Cuban History" at the Maltz Museum, Beachwood, Ohio. Call 216.593.0575 to register. Download flyer 05-02-2018 Cuba Lecture
March 25, 2018 at 2:00 PM Irene Shaland presents her lecture "An Island within an Island: Seeking Jewish Story through 500 Years of Cuban History" at the New City Library, NY.  To register call 845-634-4997. Download flyer 03-25-18 Lecture
February 20, 2018 at 7:00 PM Irene Shaland presents her book "The Dao of Being Jewish and Other Stories" at the Jewish Federation of Tulsa, OK 2018 Annual Campaign. For registration call 918-495-1100. Download flyer BookEvent 02-20-18
February 15, 2018 at 3:00 PM Irene Shaland presents her lecture "In Search of a Jewish Story in China"at the Museum of Jewish Heritage, New York, 36 Battery Place, New York, NY 10280. For registration call 646-437-4202. Download flyer Lecture 02-15-18