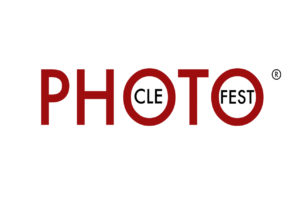 The Cleveland Photo Fest was established in 2019 as an annual event for the benefit of the Greater Clevelanders who support photography as a fine art. Our mission is to strengthen the appreciation of photography as a major force in today's visually driven culture. Exhibitions, publications, educational and fellowship programming are at the core of our active engagement with the Cleveland community.
The Cleveland Photo Fest has enlisted the local gallery and art-based community to share in CPF events. Participants have committed to sponsor or participate in photography related exhibitions in September and/or October of 2019. Community-oriented programming is an essential element of all CPF activities. To promote city-wide involvement, the CPF has partnered with local photographers, photography clubs, photo suppliers, national and professional organizations, educational institutions, public media and private enterprises.
Text provided by Jim Szudy
Find out more about The Cleveland Photo Fest at: https://clevelandphotofest.org
Here is what Nic Griffin, Chief Executive of The Thornybush Game Lodge Collection, had to say after reviewing Alex Shaland's new book "Suburbanites on Safari"
"Alex's book is a fascinating intro to Safari choice criteria, its also easy light reading and simplistic in its aim to assist those that may travel often, but not au fait with Safari lingo. It adequately gives a heads up on what needs to be considered in an almost entertaining way." –Nic Griffin, Chief Executive, The Thornybush Luxury Game Lodge Collection.
Click on the image below to see what this book is all about:
Short Description from the back cover:
Four friends, all big-city dwellers, embark on their first African safari. An internationally published travel writer and her husband, an award-winning travel photographer, are joined by their life-long friends on a journey to South Africa and Zimbabwe. Previously, their exploration of over 60 countries took them to big cities and historical monuments around the globe. But this trip is different.
Traveling around Kruger National Park and Victoria Falls, they crisscross the bush and meet African wildlife in its natural habitat. Which predators, grass eaters, branch nibblers, and birds of prey did they find? What did the animals do in the presence of people? How did it feel to be only a few feet away from a pride of lions devouring their kill, a herd of suspicious elephants, an intimidating Cape buffalo, or an unpredictable rhinoceros?
In an easy to read, conversational style, the author, Alex Shaland, delivers a fair mix of wildlife photography, animal and bird factual data, and practical information. Shaland shares his experiences as a first-time safari explorer and sprinkles the narrative with a good dose of humor and personal stories.
If a trip to Africa is in your plans, this entertaining and informative book, jam-packed with photos of animals and birds, will help you make the first step on the way to your dream. If you are interested in wildlife, nature, and animal protection, the story will enrich your knowledge of the animal kingdom. At the very least, it is just fun to read.
Posted in

Africa, Books, Nature, Safari, Travel Books, Wildlife
Tagged

Africa vacation packages, Africa wildlife, african elephant, African safari, African safari adventures, African safari animals, African safari books, African stories, African wildlife, are elephants endangered, baby giraffe, elephant, elephant behavior, elephant conservation, elephant facts, giraffe, giraffe animal, giraffe behavior, giraffe facts, giraffe predators, giraffe relative, giraffe weight, Kruger lodge, Kruger National park, Kruger national park safari, Kruger park, Kruger park safari, official guide to, practical guide to, safari, South African holidays, South African safari, travel book, travel books, travelbook, Trip to Africa, wild elephant, Wildlife conservation, Wildlife park, Wildlife photography, Zimbabwe, Zimbabwe travel
Leave a comment
"We put into that port, so well-known amongst sailors: where sheer double cliffs, with no gaps, encircle the harbor and two headlands squeeze the narrow entrance in their grasp." "Homer, "Odyssey," Chapter X.
During all our days of driving along the Corsican "carousel" that we developed trying not miss any of the main sites, we were falling deeper and deeper in love with the raw beauty of this island. But we left our hearts in Bonifacio. This stunning city presides over the most beautiful harbor in Corsica, arguably admired by Homer and described in his "Odyssey." Was Homer the first Bonifacio tourist? Homer or not, Bonifacio is simply breathtaking. Spreading over the top of limestone cliffs, the city owes its jaw-dropping magnificence to the medieval fortress and upper town houses that look toward Sardinia on one side and over its picture-perfect harbor on the other.
According to historical records, Bonifacio as a city was born in 828 CE, when Marquis of Tuscany, named Bonifacio, was passing by that location returning from his African expedition. He decided to develop a fortified harbor town there and for almost three centuries the Pisans ruled the city. The Genoese came at the end of the 1100s and built their impressive fortress overlooking the sea. Whether the rulers were from Pisa or Genoa, the city lived by the two main industries: fishing and piracy. Even though by the end of the 1790s, Bonifacio, just like the rest of the island, fell under the French rule, it still feels more Italian than French, and is definitely different from the rest of Corsica.
For our first trip to Bonifacio we chose hotel Cala di Greco as our home. Less than 10 minutes driving from Marina will bring you into a diffirent world, but you really need to know how and where to look for it. Old stone walls and massive wooden gates have no sign and seem to belong to a medieval mansion. Inside the gates, a primeval Corsican landscape with a rusty fishing boat under the tree reminds you that this world is surrounded by the sea. Be prepared for a stark contrast, for soon the landscape of scrubs will change into a group of villas, each behind its white wall, each within its own secluded world, complete with an enclosed courtyard, a patio, and a terrace.  The hotel defines elegance and refinement: we had a junior suite, tasteful, spacious and comfortable. Our bedroom opened into a small terrace where we liked to drink Corsican Rose with terrific cheese from a local farm. I think I can still feel the taste of both in my mouth.
The hotel's pools are heated to almost 80 deg. F and are exceptionally beautiful. We especially liked the infinity pool with its breathtaking view of the city across the bay. That was a great location to enjoy the hotel's wonderful breakfast. But we loved most to spend our late evenings there, breathing the sea air and absorbing the magical beauty in front of us as the sun was disappearing behind the horizon.
The entire staff was highly professional, attentive, and knowledgeable. We will recommend this hotel to all our friends and followers who might consider coming to Bonifacio.
Read Irene Shaland's Jewish stories from around the world in her latest book "The Dao of Being Jewish and Other Stories"
| | |
| --- | --- |
| Paperback Edition | Kindle Edition |
| | |
Posted in

Corsica, Europe, Hotel, Travel Photography, Travel Tips
Tagged

bonifaccio, bonifacio, corsica, Corsica beaches, Corsica France, Corsica holidays, Corsica images, Corsica island, Corsica tourism, hotel in corsica, hotels in bonifacio, hotels in corsica, Island of Corsica, things to do in Corsica, where in Corsica, where to stay in Corsica
Leave a comment
Calvi is considered one of the most beautiful and fashionable seaside resorts in Corsica. It is located on the northwestern coast of the island, some 165 kilometers from the Corsican capital Ajaccio. Founded by the Romans in the first century CE, the city was ruled by the Genovese maritime republic from 1278, until it was given away to France in the 18thcentury.
We were most impressed by the Citadel built by the Genovese, who considered the city their main stronghold. No surprise here: the Citadel's massive bastions dominate the city and protect it from all four sides, with three of them facing the sea. Calvi could be divided into three main areas: the upper part is the Citadel; the lower one is the city itself that overlooks the harbor; and the marina, arguably the most beautiful in Corsica.
The best-kept secret in Calvi is the Manor Russum, a secluded ancient mansion situated in a one-hectare park and landscaped gardens, turned into a luxury B&B by its owner, Mrs. Bleigh Patton Russum. Not listed in major guidebooks on Corsica, the Manor is also not easy to find. It seems that this enchanted oasis of beauty, elegance, and tranquility wants to find you. I guess that was exactly how it happened: I came upon the Manor Russum website by a pure chance, or was I selected by the Manor?
Just about one kilometer away from the marina, behind the stone wall and heavy iron gates, the mansion and its gardens seemed alive and welcoming. It became our home base to explore Calvi; and it was the Manor that made us change our old habit ofgetting up early in the morning and rushing to our next destination. Instead we lingered there for hours, enjoying our beautiful room (or rather a suite) and a balcony (or rather a covered big terrace).  The period furniture was equally impressive: Louis XV dressing table and a chair, Louis Philippe secretary, and an armchair of the Directoire style. From the Manor, you can adore the view: the mountains and the Citadel. I loved best the view of the house itself from the heated swimming pool and the hot tub nearby.
With only four rooms ready to welcome a sophisticated traveler, book as early as you can!
Review by: Irene Shaland, author of "The Dao of Being Jewish and Other Stories: Seeking Jewish Narrative All Over the World"
Read Irene Shaland's Jewish stories from around the world in her latest book "The Dao of Being Jewish and Other Stories"
| | |
| --- | --- |
| Paperback Edition | Kindle Edition |
| | |
Posted in

Corsica, Europe, Hotel, Travel Tips
Tagged

calvi, Calvi corsica, corsica, Corsica beaches, Corsica France, Corsica holidays, Corsica images, Corsica island, Corsica tourism, france, french, Island of Corsica, marina, sea, shaland, things to do in Corsica, travel in corsica, where in Corsica, where to stay in Corsica
Leave a comment
The Malta archipelago, a tiny spot in the middle of the Mediterranean with  400,000 inhabitants occupying an area of 316 square kilometers, remains unknown to most US travelers. And this is a pity, because if you do visit this island (or rather all three of them:  Malta, Gozo, and Comino) you will be forever inspired and spiritually enriched by the magical beauty of these gems that remain still-hidden for many.
Malta's capital Valletta was planned, designed and built by the Knights of St. John (or Knights of Malta) after their famous victory over the Turks in 1565. Valletta is only one kilometer in length and 600 meters in width, and all its straight streets lead to the sea. But do not be fooled by its tiny size: this World Heritage Site city is, arguably, one of the most history-saturated areas in the world. Valletta, basking in its Baroque splendor, is also one of the most sophisticated micro-cities of Europe, with all its theaters, art galleries, and Renzo Piano's cutting-edge buildings.
And, as my husband Alex and I found out, the best base for your discovery of that universe of Malta, is Ursulino Valletta – a boutique hotel in the very heart of this country.
This hotel is a hidden gem located on the narrow 16th-century street named Ursulino after the convent. The old townhouse number 82 was converted by its owners, the Sultana family, into a luxury hotel with 11 rooms, some of which are suites.  Talking to other people staying in Ursulino at the same time, I found out that none of them were there by pure chance: just like I, they searched the publications and reviews looking for a small luxury place with a character. And what a character it is! Elegant and sophisticated, the hotel focuses first and foremost on its clientele. Even before we arrived in Valletta, the entire staff I corresponded with was extremely helpful in every step of my planning: from the choice of a private tour guide to the late night transportation from the airport. There is normally nobody at the front desk at night (though you can easily reach them by phone), but Ekaterina was waiting for us at 11 PM, even though her work day was over hours ago. She did not leave until she made sure that we settled in our room comfortably. All of the staff members, Ekaterina (Katya), Maya, Jitka, and others, were incredible. They made us feel that we were staying with good and attentive friends. And presiding over her tiny kingdom was Ms. Cecilia Sultana, the owner's mother. Always kind, smiling, and humorous, she would make our dinner reservations and discuss how our day was.
Our room was spacious and well-designed, adorned with a typical covered Maltese balcony. The balcony doubled as a small patio that had a table with an espresso machine, where I had my expresso every morning. The hotel's unique feature is its rooftop terrace from which one can enjoy the biggest star of Malta: the Great Harbor itself. There we had our made-to-order wonderful breakfast; and from 5 to 7 PM, the hotel offered its guests "aperitivo"– wine, prosecco, or even gin-and-tonic with freshly-made appetizers prepared by the staff. The appetizers were diffirent every day. In addition, Ursulino Valletta also poses as a contemporary art gallery with a tasteful collection of Maltese artists ("Our tribute to the country we call home," said Cecilia) and several large paintings by a talented UK artist J. Roldan, a friend of the Sultana family, who created for them a series called "Political Monsters."
When making Malta your "must go" destination, make sure you book into Ursulino Valletta!
Review by: Irene Shaland, Art and Travel Writer, Author of "The Dao of Being Jewish and Other Stories: Seeking Jewish Narrative All Over the World"
Read Irene Shaland's Jewish stories from around the world in her latest book "The Dao of Being Jewish and Other Stories"
| | |
| --- | --- |
| Paperback Edition | Kindle Edition |
| | |
Posted in

Europe, General, Hotel, Malta, Travel Tips
Tagged

Hotels in malta, Malta, Malta holidays, Malta hotels, Malta island, Malta valetta, Ursulino Valletta, Valetta malta, Where is malta
Leave a comment
My husband Alex and I have been globe-trotting for over four decades, visiting close to 70 countries, feeling at home in most of them. When in Europe, we very seldom hire private guides, but we did so in Malta. As an art and travel writer, focusing on history and Jewish history, I had an extensive "must see" plan or rather a research "curriculum" I intended to follow in that tiny country, which is arguably one of the most concentrated historic areas in the world.
But we had only four days. And we had no intention of hiring a car and driving the British style there. Our lovely hotel in Valletta connected us with Clive Cortis, the founder and owner of the Malta Private Guide company.
We corresponded for a few months, and Clive made sure that all my detailed requests were met. Highly professional, sensitive to his client's needs and wants, and experienced in dealing with and guiding journalists and writers, Clive also, as we discovered, possessed an extensive knowledge of his country's history. As an insider of the Heritage Malta organization, Clive has unique understanding of where/what/how/who in the Maltese world of museums, collections, and archives. He made sure that in meeting my research objectives, we met with the Chief Curators at the Grandmaster Palace and Archeological Museum. Thanks to Clive, we also visited an ancient Jewish cemetery normally not open to the public and met with the Chief Archivist and his Executive Assistant at the Mdina Cathedral to study several 15thcentury documents related to the Jewish history of the island.
Clive organized a car and a driver for all three days, and connected us with the most wonderful guide Joanne Grech. Both Clive and Joanne have opened the doors to us, which was very important for our deep understanding and life-long appreciation of the magic place called Malta.
For an experience of a life-time, put Malta on the top of your "to see" list and be sure to contact Clive to organize your visit and ask for Joanne Grech to be your guide!
To contact Clive directly, email him at info@maltaprivateguide.com
Or go to his company's website https://maltaprivateguide.com/ and fill out a short Form: https://maltaprivateguide.com/contact-us/
Read Irene Shaland's stories from around the globe in her latest book "The Dao of Being Jewish and Other Stories"
Click on the link below to find out more about Irene's book:
Paperback Edition:
Kindle Edition:
Posted in

Europe, Malta, Travel Tips
Tagged

Great Inquisitor Palace, Irene Shaland, Malta, Malta island, Malta museums, Malta valetta, Mdina, Mdina Malta, Valetta malta, Valletta
Leave a comment
Sardinia is an island famed for its unearthly beauty. Sardinia is second only to Sicily in its size among the Mediterranean islands. Like Sicily, Sardinia attracted numerous waves of invaders: Phoenicians, Carthaginians, Romans, Byzantines, Arabs, the Italian city-states of Pisa and Genoa, and the Spanish Kingdom of Aragon—all succeeded one another in dominating the island. The Northern Italians came last, with Garibaldi himself falling in love with the island. He chose to live the last years of his life in Carpera, Sardinia.
Renowned for its great beaches and luxury resorts overflowing with tourists from all over the world, Sardinia tightly guards its ancient secrets, but for the persistent Jewish history pilgrims, these secrets reveal themselves, one story at a time.
The beginning of the Sardinian Jewish story
The first facts about the Jews in Sardinia came to us from Flavius Josephus, born Joseph ben Matityahu. This first-century Roman-Jewish scholar recorded in his study Antiquities that in 19 AD, four thousand Jews were deported to Sardinia from Rome by the Emperor Tiberius. Flavius noted with sadness that the emperor "punished so many" for the "crimes of the few." These "few" were four crooks who persuaded a senator's wife, a convert to Judaism, to invest large sums of money in a non-existent synagogue, which these liars claimed to represent. The Emperor hoped that the Jews would perish in Sardinia. Instead, the numerous descendants of the exiles built a prosperous life for themselves and became indispensable for the island's rulers in trade, finance, money-lending, crafts, and medicine. In  the city of Alghero during the Aragonese (Spanish) rule, the Jews were exempt from paying customs duties and were even allowed to display the royal coat of arms on the synagogue as a sign of their importance to the Crown. While the island's largest Jewish community was in Alghero, thriving communities existed in a number of other Sardinian cities, like Sinai, Nora, and Cagliari, the island's capital.
As recorded inJewish Encyclopedia, archeologists note that Sardinia is one of the few places in Italy with catacombs containing Jewish inscriptions written in "ebraico-latino" or Hebrew with Latin. Even today, the Sardinian language contains what linguists call "a hint at a Jewish presence," a few words that might represent an influential Jewish presence. For example, the word caputannifor September is a literal translation of Rosh Hashanah as "head of the year."
Walking through Jewish Cagliari
In Cagliari, our first stop was the Il Castello district of the island's capital. Named after the medieval hilltop castle, Il Castelo or Su Castedu in Sardinian is one of the most photographed iconic images of Cagliari. Built first by the Pizans and then by the Aragonese, this city within the city with its gothic and baroque palazzi of Italian and Spanish aristocrats was also a home to a prosperous Jewish community. Even today, 500 years after the expulsion and total annihilation of the Sardinian Jewry, the area of Il Castelo called Ghetto degli Ebrei is one of the most attractive places in Sardinia for Jewish history pilgrims. The former Jewish Ghetto is located north of the medieval Torre del'Elefante, built by the Pizans as a defensive structure against the Aragonese. In the late 1400s, all Cagliari Jews were forced to move into this small area located between the streets Via Santa Croce and Via Stretta and to wear special identifying clothes. In the years preceding the infamous Edict of Expulsion, the ominous influence of the "Most Catholic Monarchs," Ferdinand and Isabella of Spain, was painfully felt in Cagliari.
Walking though the winding narrow streets of Ghetto degli Ebrei, we found the Church of Santa Croce.  During this trip we learned that in both Sicily and Sardinia, the churches' names like St. Giovanni (John the Baptist) or Santa Croce (Holy Cross) served often as an indication that they were built on the foundation of a demolished or reconsecrated synagogue. As a 2006 restoration confirmed, Cagliari Santa Croce was indeed built using the main synagogue's structure. Only the neighborhood's name "Ghetto degli Ebrei" points at the historical Jewish presence, while the former military barracks built on the foundation of the old Jewish houses display the sign "Centro Comunale d'Arte e Cultura il Ghetto." But this is an exhibition place now, with no connection to Sardinian Jewish history.
Garbage dump on the site of a Jewish cemetery
Rabbi Barbara told me that the Cagliari Jewish community, though not the largest in Sardinia, created an important center of Jewish life in the island's capital. In the late 1990s, Rabbi Barbara's friend, a Sardinian engineer named Giacomo Sandri, helped to discover an early medieval Jewish site in Cagliari. The site represented a complex world centered on the synagogue with a mikveh and a garden for a sukkah around it. The entire archaeological site was soon covered up to make way for new construction, and today, a garbage dump covers the ancient Jewish cemetery. Discovered artifacts were sent to the Cagliari Museum. However, when we visited the museum in September 2014, none were on display; instead, the Jewish artifacts were kept in storage for preservation. One artifact that I was interested in was shipped, as the curator on duty explained, to the Metropolitan Museum of Art in New York City for their show "Assyria to Iberia at the Dawn of the Classical Age." It was the famous Nora Stone, the oldest existing example of the first alphabet, also called Proto-Canaanite or early Hebrew alphabet.
Little-known connections: the city of Nora and early Hebrews
Our next stop was the city of Nora situated on the south coast of Sardinia. Believed to be the first city founded in this island, Nora dates to the 11th century BC. This ancient city, most of which is said to be underwater, is of high interest to archaeologists. Nora was one of the most important centers of Phoenician expansion in the Mediterranean. Enterprising maritime traders, the Phoenicians were a Semitic people who spoke a language similar to Hebrew and were the first group to colonize both Sicily and Sardinia, attracted by Sardinia's strategic location near important sea routes linking the Mediterranean with the Near East. The area was also rich with metal deposits, such as copper, iron, lead, and silver. The Phoenicians established their stronghold on the island; archaeological findings in Israel prove they imported silver during biblical times.
For me personally, Nora with its famous Nora Stone is placed forever at the roots of all recorded history and written literature of Western civilization. The Nora Stone, dating to the 9th century BC, was found at Nora in the late 1700s. The stone's incised writing is considered to be the first alphabet. Unlike cuneiform script, one of the earliest known systems of writing that relied on multiple pictorial symbols, the Nora alphabet used less than thirty letters, one for each sound, and was written like Hebrew, from right to left. This Phoenician invention—alphabetic writing—spread across the world they colonized. By the first millennium BC, the people of the Levant, including the Phoenicians and Arameans, or Hebrews, were using a standardized alphabet, which was soon transformed to create other written languages such as Greek, Etruscan, and Latin. The very word "alphabet" comes from "aleph" and "bet," the first two letters of the Phoenician writing system.
In Nora, not much is left from the Phoenicians. What visitors see today is mostly from the Roman period. The sunken city of Nora, as it is called, seems suspended between the sea and the sky, and walking through its ruins was almost a mythical experience. I could not help but think that, like the Phoenicians, who disappeared from history by being absorbed into much stronger civilizations of the Carthaginians and the Hebrews, the Jews of Sardinia were also pushed into historic oblivion, by forces of anti-Semitism and religious intolerance.
Jewish Sardinia today
Only a few Sardinian Jewish families returned to their ancestral island after the establishment of the unified state of Italy in the 1880s. Tragically, most of their descendants were killed during the Holocaust. Today there are very few Jews living in Sardinia, and there is no formal Jewish community on the island. However, just like in Sicily, an increasing number of people who suspect that they have Jewish roots are rediscovering these roots through the study of Judaism. Giacomo Sandri, an engineer from Cagliari, who assisted in discovering the ancient Jewish site there, wrote a book on Sardinian Jewish history and made an Orthodox-style conversion to Judaism. Since 1992, Rabbi Barbara has been officiating at conversions of the Sardinian Anousim, descendants of those who were forced to give up their Jewish identity over 500 years ago.
Today, Sardinia seeks to demonstrate the island's resolve to remember its Jewish history and to preserve the evidence of Jewish civilization in Sardinia. On September 22, 2013, a square in Alghero was renamed Plaça de la Juharia(the Square of the Jews), recalling the fact that the square was once the center of the city's Jewish quarter and the place where the main synagogue was located. This event, which was attended by hundreds of people, opened with the song "Avinu Malkeinu" performed by a local band. Taking part in the inauguration were Alghero's mayor as well as the Israeli ambassador to Italy, who said: "This is a historic and symbolic gesture." The mayor then delivered a speech and said that he would like to rectify the injustice caused to the town's Jews in the past. He concluded by calling on Jews to return to Alghero. "Welcome home," he said (Israel Jewish Scene, September 30, 2013).
The Anousim: what we learned from the "Children of the Forced Ones" in Sicily and Sardinia
In the contemporary European context of increasing anti-Semitic and anti-Israeli attitudes sometimes escalating to violence, Sicily and Sardinia present a new and unusually optimistic chapter in the history of the Jewish Diaspora. Our own journey in search of Jewish stories on these two islands brought our understanding of both Jewish history and Jewish identity to a new level.
The destruction of synagogues and the burning of "Judaizers" five centuries ago failed to extinguish the Jewish spirit. Rabbi Barbara told numerous stories, some from her own family, of traditions whose meaning was often forgotten but that survived in their homes' secret cellars and in people's hearts. Cooking continued to conform to kosher dietary laws. Family burials were done outside the church with bodies rapped in simple shrouds. Special marriage blessings were recited in a "strange language" at home under a crocheted canopy.  Deathbed confessions of Jewish ancestry to the families were common. The Anousim descendants, whose heritage was so cruelly stolen, hidden, and ignored, sustained their history in their flesh and blood. And perhaps it is the call of blood that drives a continuously growing number of B'nei Anousimto search for their historical legacy and reclaim it.
Most Anousim have no records to prove their Jewishness, they just know that this is who they are. Traditional Judaism does not recognize their claim. It took over twenty years for Conservative Judaism to pass a resolution recognizing the Anousim and creating a welcoming space for those who want to return to the Jewish people. In the early 1990s, Rabbi Barbara Aiello, the first reform Rabbi in Italy, became a leader of the southern Italian B'nei Anousim movement. For over 25 years, Rabbi Barbara has been performing numerous conversions, Bar Mitzvahs, and weddings, and organizing educational events for Jews and non-Jews alike. In Sicily and Sardinia, a Jewish cultural and religious renaissance is on the rise, with events centered on Jewish history taking a prominent place in the intellectual environment of the south of Italy.
While working on my Sicilian-Sardinian study, I came across Steven Spielberg's speech addressing the audience during the commemoration of the 70th anniversary of Auschwitz liberation. "If you are a Jew today," said the founder of the Shoah Foundation, "you know that we're once again facing the perennial demons of intolerance. Anti-Semites, radical extremists and religious fanatics that provoke hate crimes — these people want to, all over again, strip you of your past, of your story and of your identity … causing Jews to again leave Europe." (World Jewry Digest, January 2015). It seems, I thought, that southern Italy and especially my beloved Sicily, prove to be different, once again trying to recreate the once and future world of acceptance and multiculturalism. Sheh Elohim Yevarech Othca—may this be blessed.
Selected Sources
Dyson, S. Archeology and History in Sardinia from the Stone Age to Middle Ages: Shepherds, Sailors, and Conquerors. University of Pennsylvania Press, 2007.
Sorge, A. Legacy of Violence: History, Society, and the State in Sardinia. University of Toronto Press, 2015.
Read other little known stories of Jewish communities around the world in Irene Shaland's book "The Dao of Being Jewish and Other Stories"
Posted in

Europe, General, History, Italy, Jewish Story, Religion, Sardinia, Travel Books, Travel Photography
Tagged

Anousim, Aramean, Arameans, Cagliari, Garibaldi, Hebrew, Hebrews, History of Jews in Sardinia, island, islands, Italian, Jewish community, Jewish culture, jewish history, Jewish people, Jewish religion, Judaism, Mediterranean, Nora, Phoenicians, Sardinia, Sardinian Anousim, Sardinian Jewish, Sinai
Leave a comment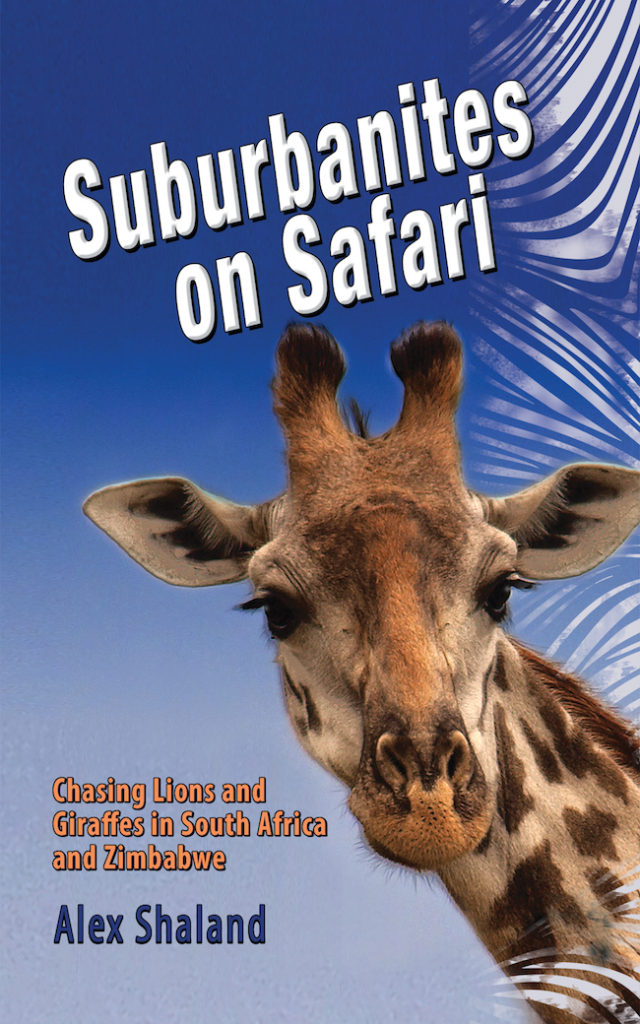 After reading my recently released book, Suburbanites on Safari: Chasing Lions and Giraffes in South Africa and Zimbabwe, Marcia Polevoi wrote a wonderful and insightful review that follows.
"I have always wanted to go to Africa to see all the wildlife. However, we are of an age that now prevents us from going on a Safari. But reading Alex's book took me right there and I met lions, and elephants and big cats and more. I felt like I was right there riding in the jeep and seeing the animals up close. Each chapter was about a particular animal and Alex gave detailed and informative information about each one. He also writes in an very humorous way and had me chuckling all through the book. Anyone thinking about going on Safari should read this book, and even, like me, you cannot get there, this gives you a real feeling for being there. –Marcia Plevoi, Beachwood, Ohio.
Click on the book image below to learn more about "Suburbanites on Safari"
Posted in

Africa, Books, General, Nature, Safari, Travel Books, Travel Photography, Travel Tips, Wildlife
Tagged

About Africa, Africa, Africa travel, Africa wildlife, african elephant, African wildlife, Air Safari, Animal, Animals, are elephants endangered, elephant, elephant behavior, elephant conservation, elephant facts, Guide, Guided Safari, In Africa, Luxury, Parks, safari, Self-Driving, Trip to Africa, Walking, Walking Safari, wild elephant, wildlife, Wildlife conservation, Wildlife park, Wildlife photography
Leave a comment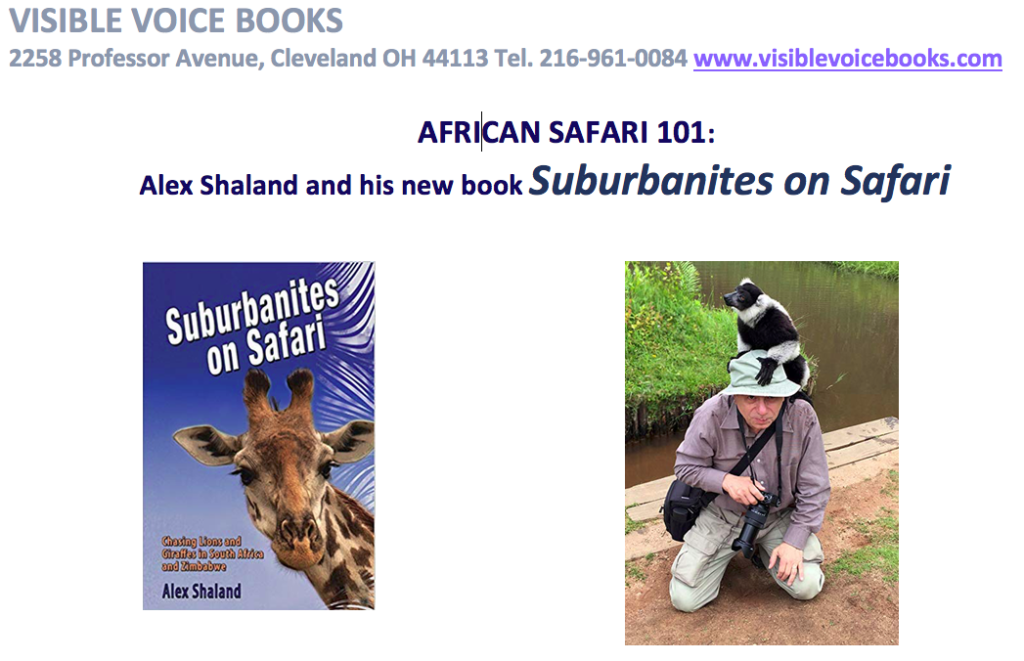 African  Safari 101:
Alex Shaland and his new book
Suburbanites on Safari
Saturday  May 18th 2019   7:30 PM
Limited seating.  Available on a first-come, first-served basis.
"An amazing real life perspective on African safari that has been delightfully shared. Funny and witty. Footsteps well worth following." – Philip Coetzee, South Africa, Advanced Nature Guide, author of Birds for Beginners.
In an entertaining and informative slide presentation "African Safari 101" Alex Shaland talks about his first-hand experience of meeting the wild animals of Africa face to face. Having gone on safaris in South Africa, Zimbabwe, Kenya, Tanzania, Nepal, and Madagascar, Shaland definitely has lots of practical information and fascinating stories to share.
Starting with various options of locations and accommodations and tips for preparing for a safari trip, the lecture answers such frequently-asked questions as "How does it feel to be only a few feet away from a pride of lions devouring their kill, a herd of suspicious elephants, an intimidating Cape buffalo, or an unpredictable rhinoceros?"
Click on the book image below to find out more about the book:
Posted in

Africa, Art and Artists, Books, General, Lecture, Nature, Safari, South America, Travel Books, Travel Photography, Travel Tips, Wildlife
Tagged

About Africa, Africa, Africa travel, Africa wildlife, African wildlife, Air Safari, Animal, Animals, Guide, Guided Safari, In Africa, Luxury, Parks, safari, Self-Driving, Trip to Africa, Walking, Walking Safari, wildlife, Wildlife conservation, Wildlife park, Wildlife photography, Zimbabwe travel
Leave a comment
Book: "Suburbanites on Safari" by Alex Shaland,
Publisher: GTA Books
"Are you ready for a wildlife adventure in southern Africa? Not sure where to start? What a wonderful travel guide "Suburbanites on Safari" is! Indispensable. Incredible photography and written in an engaging manner. Even if you're not going on safari and want to look through a window (safely from your armchair) into the amazing animal world of lions, giraffes etc, this book will have you riveted. Ever wonder why the king of the jungle will let you get up close and personal in a car without attacking you? Or will they pounce at half a chance? Read this book and find out."
Barbara Miller, author of  5 books: "William Cooper, Gentle Warrior: Standing Up for Australian Aborigines and Persecuted Jews," "The European Quest to Find Terra Australis Incognita: Quiros, Torres and Janszoon," "White Woman Black Heart: Journey Home to Old Mapoon, a Memoir," " The Dying Days of Segregation in Australia: Case Study Yarrabah," and "If I Survive: Nazi Germany and the Jews, 100-year-old Lena Goldstein's Miracle Story."
Click the book image below to find out more about Alex Shaland's book "Suburbanites on Safari"
Posted in

Africa, Books, General, Nature, Safari, Travel Books, Travel Photography, Travel Tips
Tagged

About Africa, Africa travel, Africa wildlife, african elephant, African wildlife, Alex Shaland, are elephants endangered, elephant, elephant behavior, elephant conservation, elephant facts, In Africa, safari, Trip to Africa, wild elephant, wildlife, Wildlife conservation, Wildlife park, Wildlife photography, Zimbabwe travel
Leave a comment