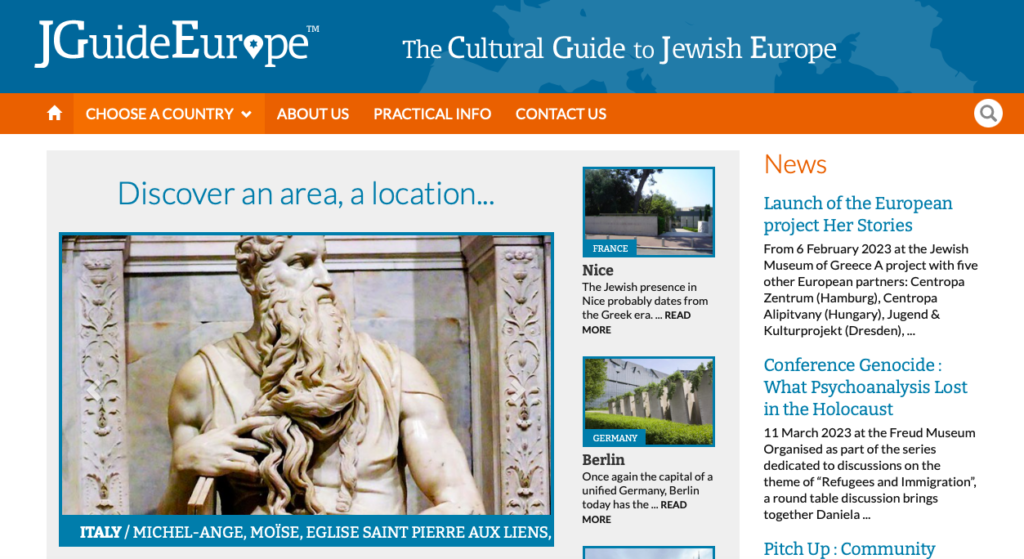 While working on our upcoming trip to France, I came across a wonderful resource that would be very helpful for any history buff.
The website is called "The Cultural Guide to Jewish Europe." It was created in the 1990s by a group of historians and journalists with the goal of "leading the curious traveler to discover an unknown Europe."  The site is very easy to use: just click on the link  
and then choose your country!
Happy discovering!
Irene
Learn more about Irene Shaland.