In this post we wanted to share a few images of a lovely town of Adeje where we stayed during our recent trip to the island of Tenerife, Spain.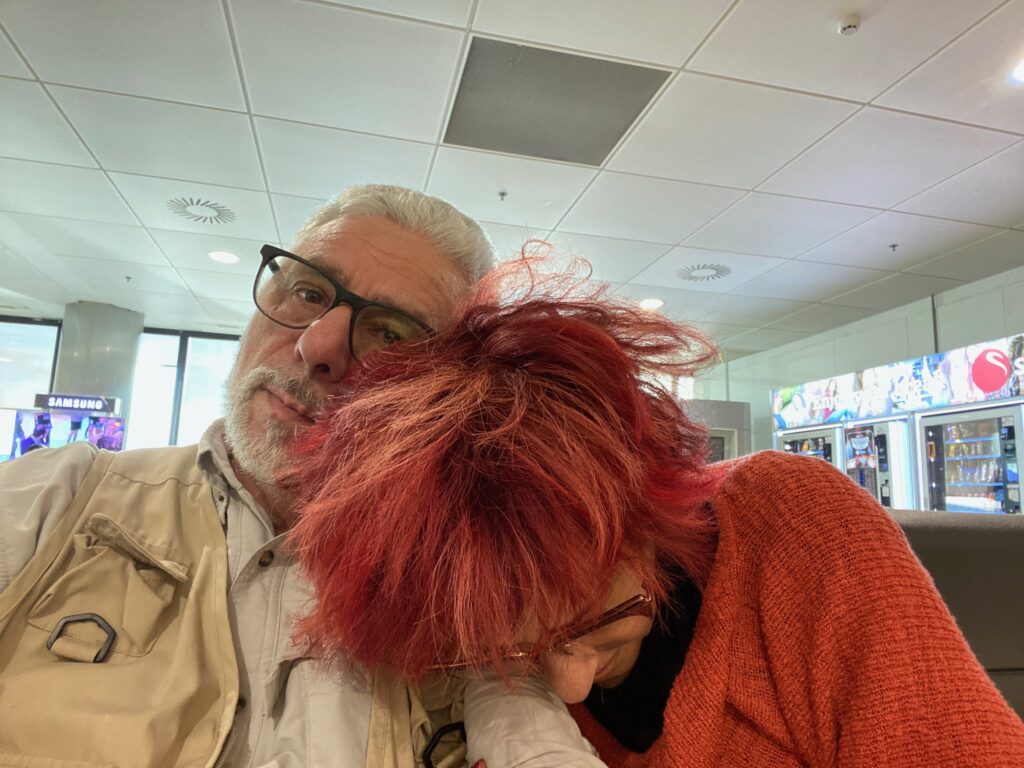 On the road again. After flying from Cleveland to Atlanta and then to Madrid, we were waiting for our flight to the Canary Islands. Also known as the Canaries, this archipelago consists of eight larger islands and a few smaller ones. As our base, we chose the island of Tenerife, the largest and the favorite of many visitors. And why were we going there? To celebrate Alex's BIG birthday! He was going to be 70 years young.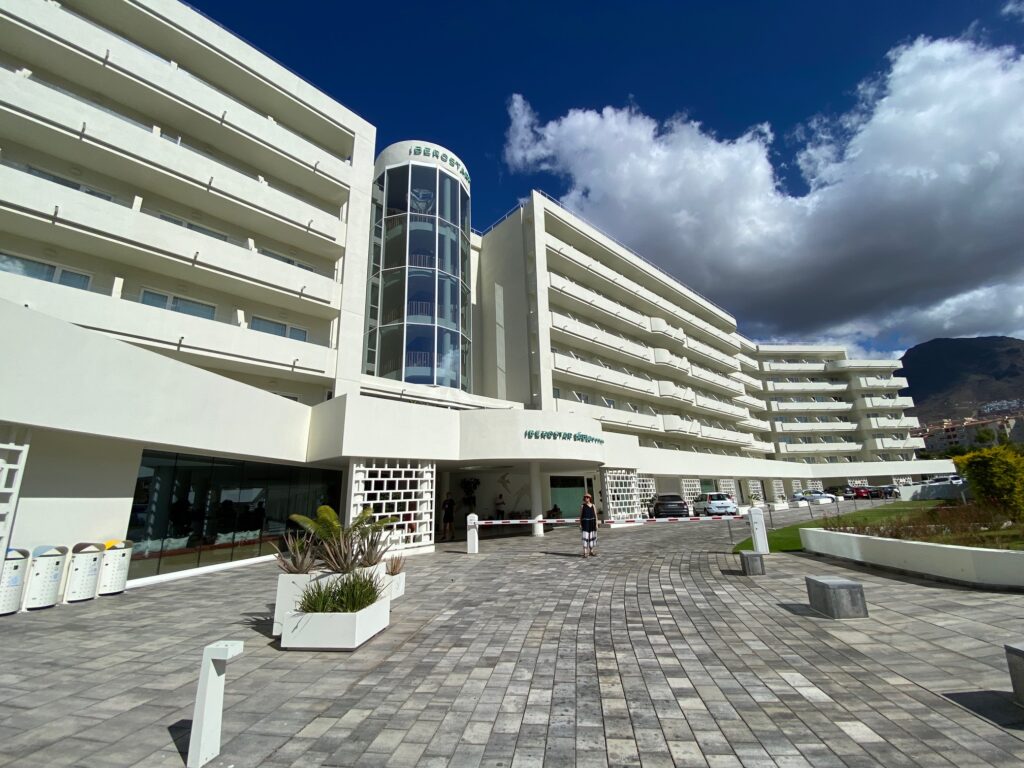 Our hotel Iberostar Selection (adults only) Sabila in Adeje was a luxury resort. Adeje is full of top-tier hotels, most are trying to look like the Taj Mahal or a Buddhist Temple or whatever. We chose this tasteful, understated one, famous for its art hall, culinary arts, high level of comfort, and services. And we were very happy both with the Art Deco facade and with what we were surrounded with inside.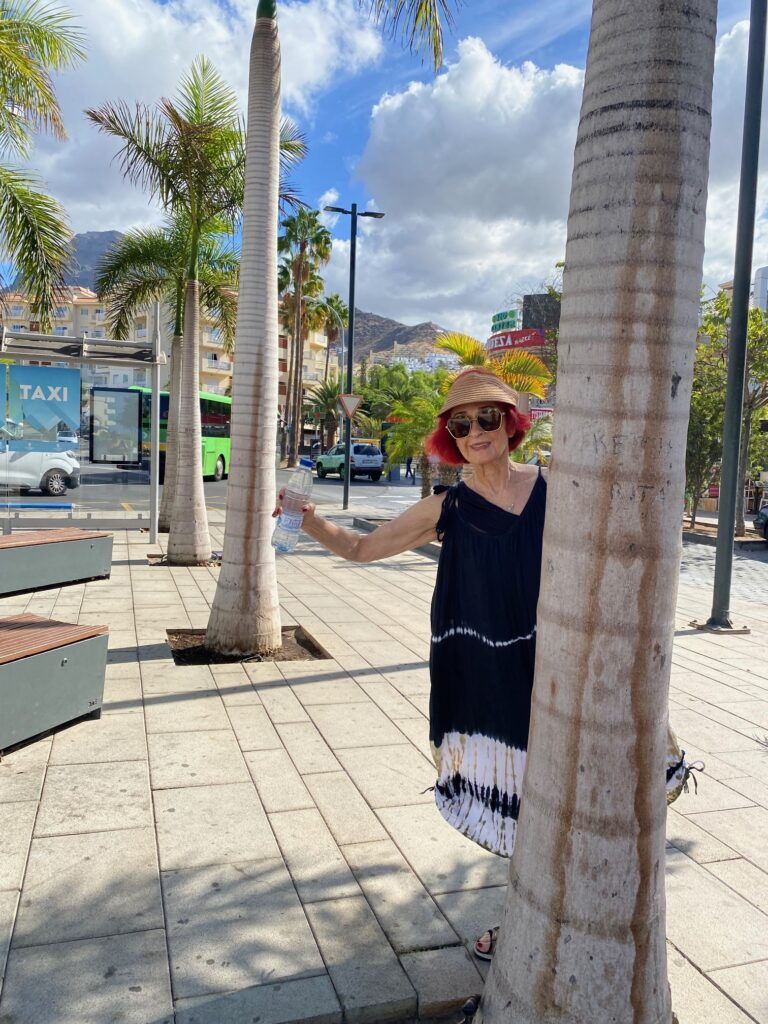 Here we are on the main boulevard in Costa Adeje, Tenerife, near our hotel.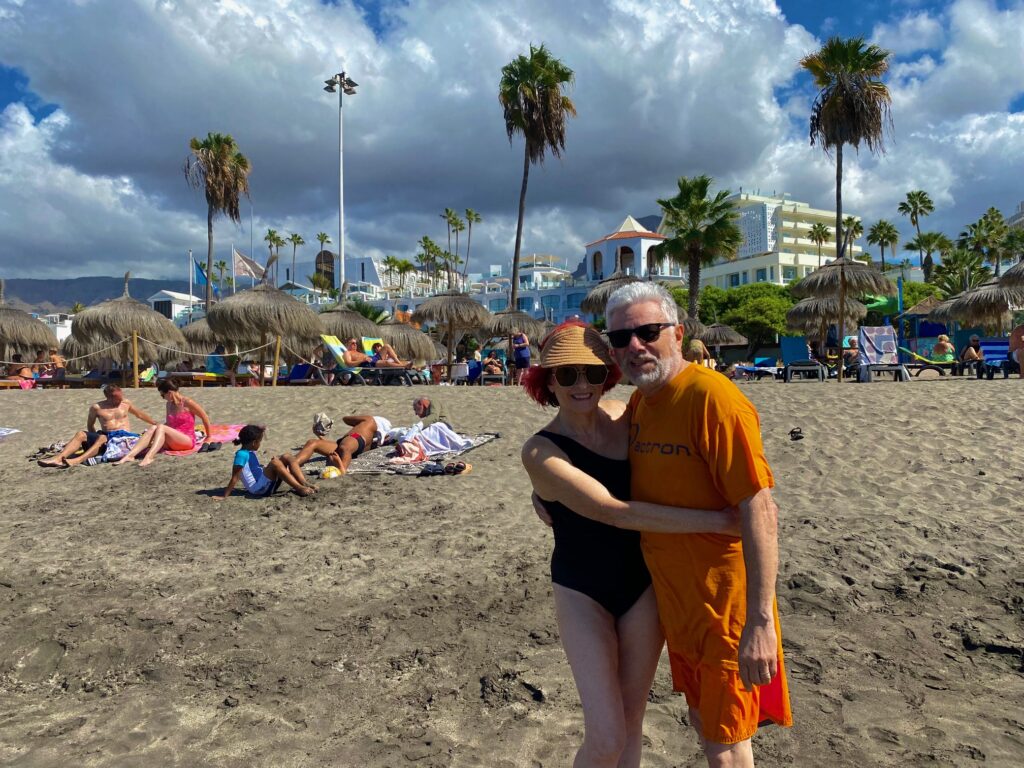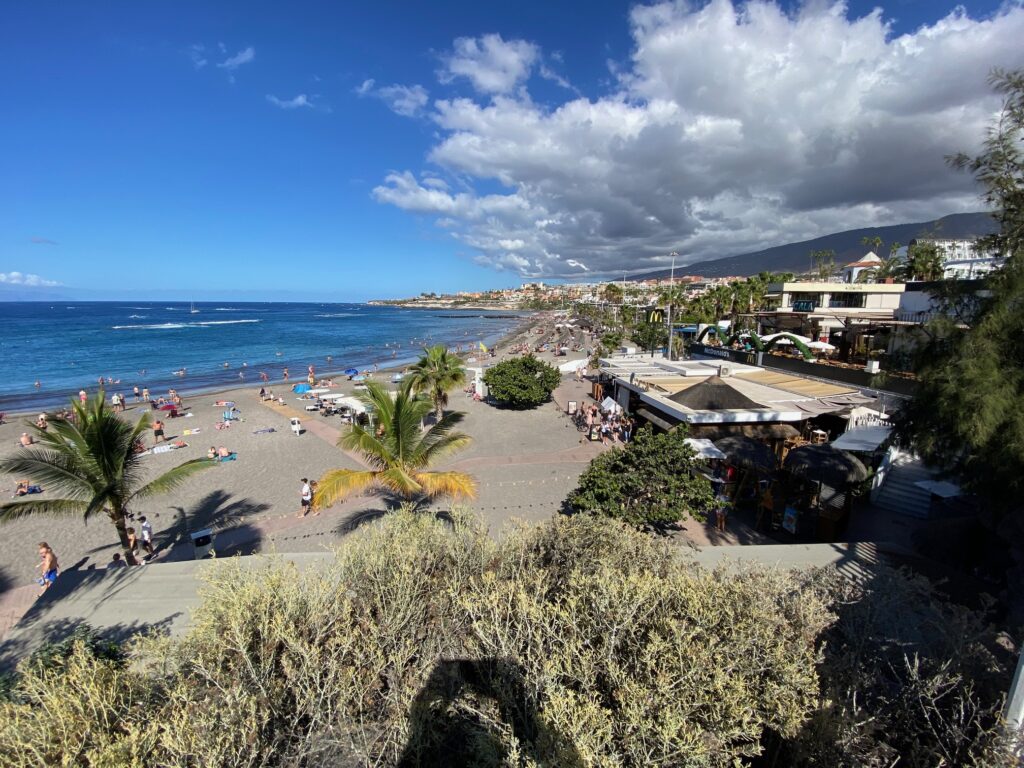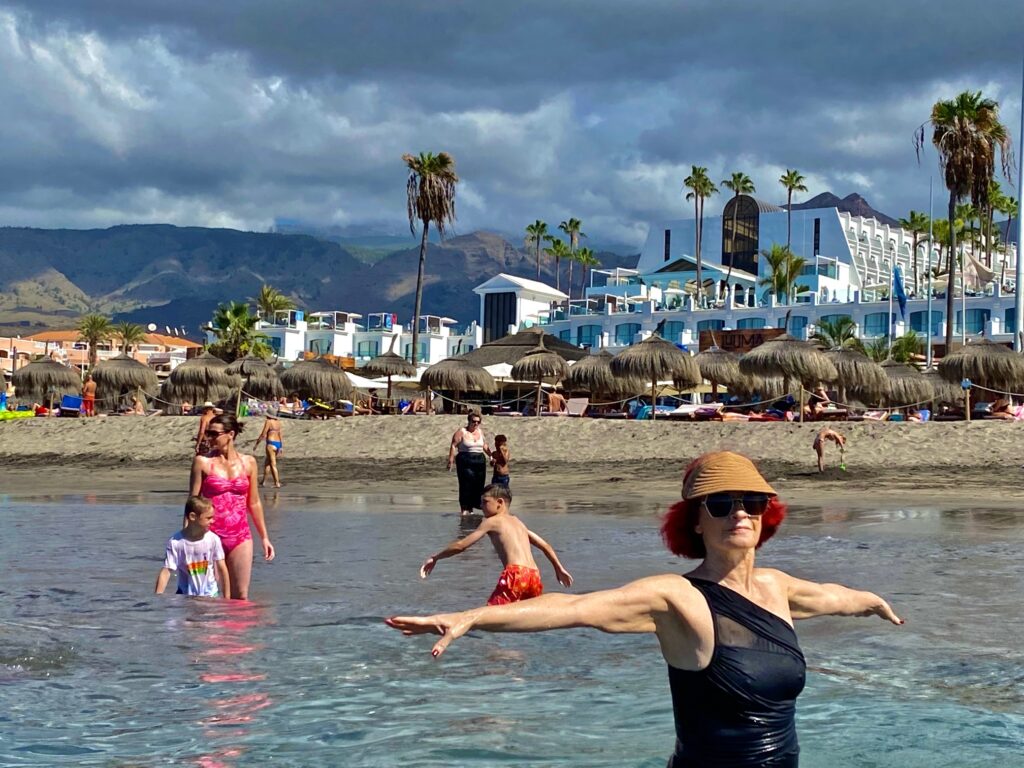 Costa Adeje, Tenerife, the Canaries. Welcoming and heart (and body) warming ocean. Black sand beach. Volcanic peaks with hats made of clouds. What is there not to love?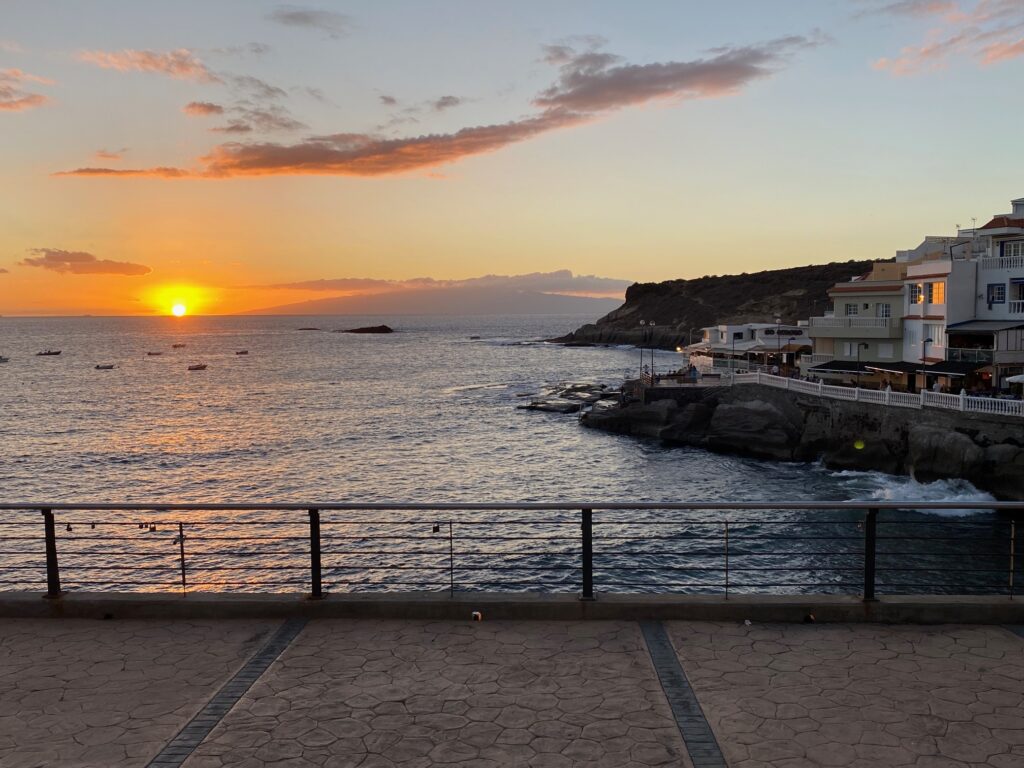 Spectacular sunsets over the ocean.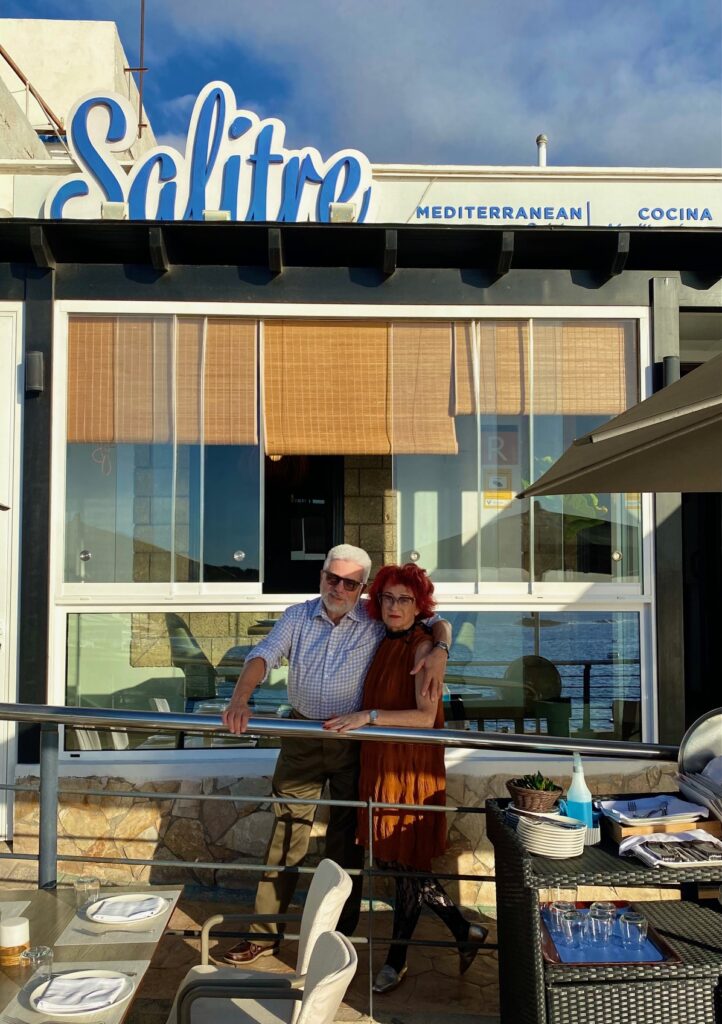 This is how we celebrated Alex's anniversary at a lovely and very popular seafood restaurant La Salitre.
I wanted to mention two dishes, known well to most of us and probably frequently cooked at home: gazpacho and paella. Both were done very differently from what we were used to, however, in a blend of the Andalusian and Canarien styles. Gazpacho was yellow: from yellow tomatoes and peppers; paella came with every seafood group cooked in a different sauce. All food was superb!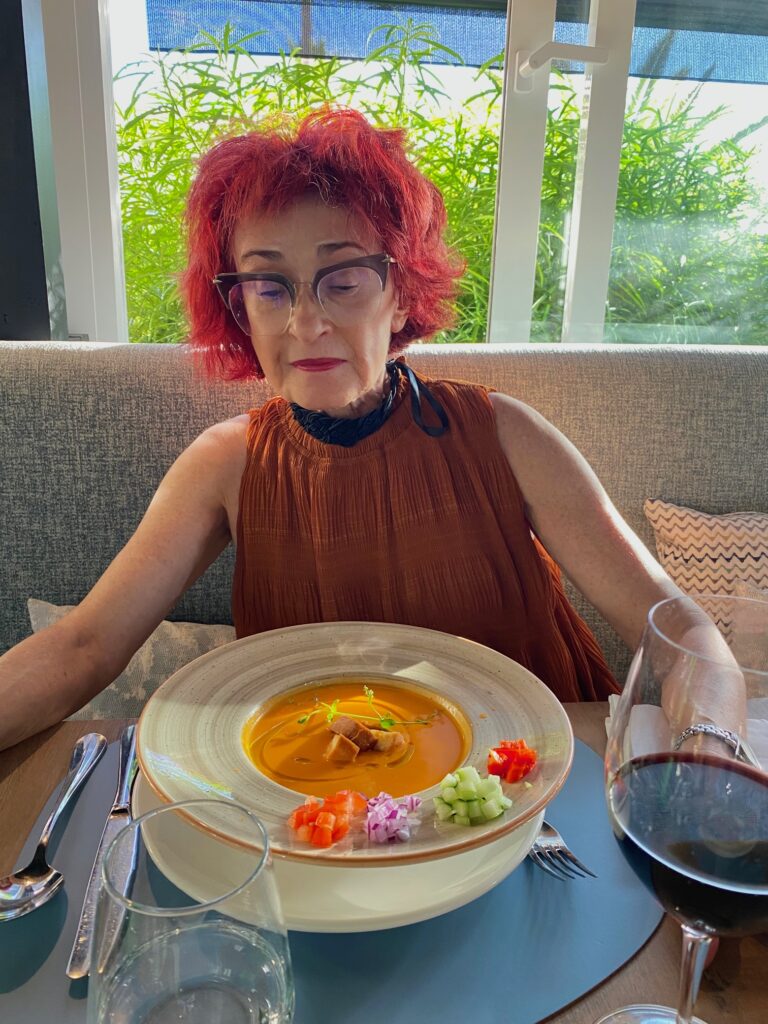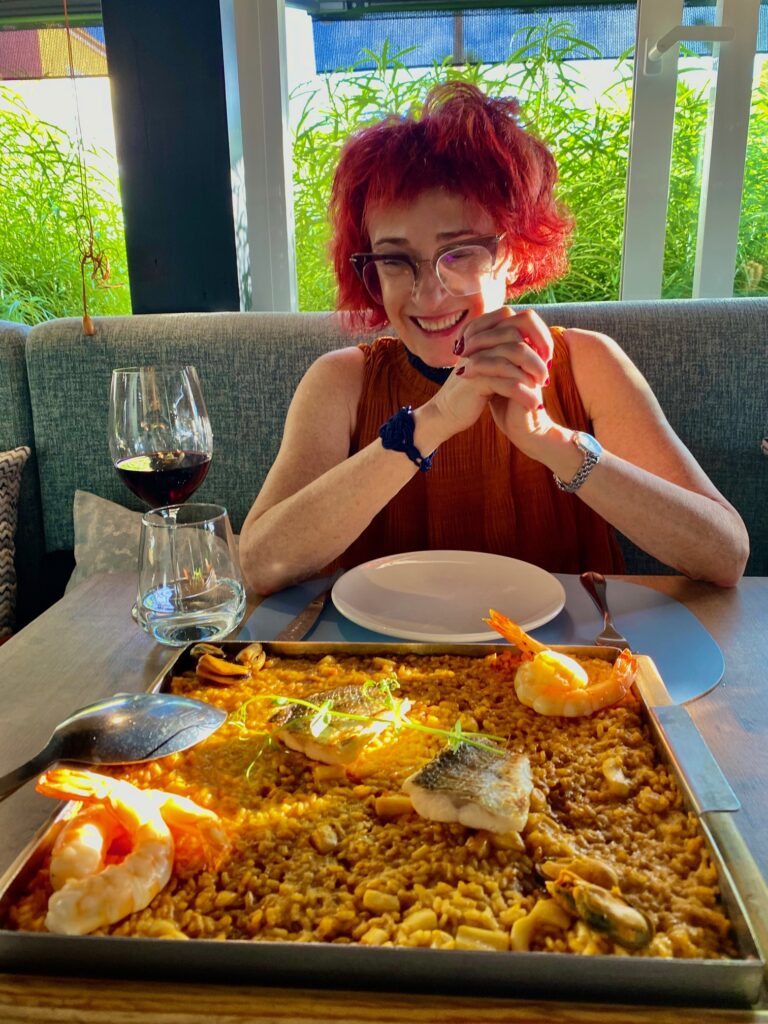 Read more about Irene and Alex Shaland