Sometimes, wonderful things in life happen to us when we do not expect them. In June 2021, we decided to visit the Chautauqua Institution to attend several end-of-the-season concerts. At that time, it was almost impossible to find a bed and breakfast (B&B) or any other lodging inside the Institution's territory. Most establishments were filled long before the season was even announced. The remaining ones often required a commitment to seven nights, but we needed only four.
Almost by chance, I stumbled (virtually) upon the Great Tree Inn. One excellent review after another began appearing on my computer screen, enthusiastically recommending this Inn to anyone attracted to wonderful outdoors offerings of Chautauqua County and environs: from the spectacular hiking in Panama Rocks to horseback riding, to Lake Erie wine tasting, or even snowmobiling. "Great, but not for us," I thought. I believed we have already paid our annual dues to Mother Nature after visiting the four national parks in California in May. The purpose of our first visit to Chautauqua was the Institution as a cultural and educational center. But then I talked to Mark and Sheila, the owners, and I knew that their Inn and B&B was the right place for us!
Seven years ago, Mark and Sheila, two medical researchers and world travelers, decided that they wanted a parallel career as hoteliers and bought a 170-year-old farm-turned-B&B. The Great Tree Inn and B&B is not your usual rural lodging. The Inn is named after its guardian, an ancient black locust tree. I was told that this giant is especially impressive in the spring when it produces clusters of fragrant white flowers. For a historian in me, that tree had almost a mythical meaning. I read many years ago about the black locust tree being often called a tree that "built America." Black locust was considered the strongest timber in North America. In the early seventeenth century it was used in building the Jamestown settlement and in the nineteenth, was selected for strengthening the battleships that helped the United States to win in the War of 1812.
The Inn doubles as a farm, and you live there in a timeless environment surrounded by free-range chickens and ducks. Every morning you hear their "conversations." The birds are often visited by two beautiful proud-looking goats and sturdy Belgian horses. "With so many chickens and ducks wandering around, aren't you afraid of them being killed by foxes or coyotes?" we asked. "No," Mark answered. "They have a guardian." And he was not joking. The "guardian" happened to be the cutest miniature donkey. He kind of looked like Eeyore from the Winnie the Pooh stories. "Do not be fooled by his appearance," said Mark. "When he feels threatened, and he does when the birds are attacked, he turns into a raging beast." "Oy," I thought." I don't want to be around when that happens." "But I do," said my husband-photographer Alex.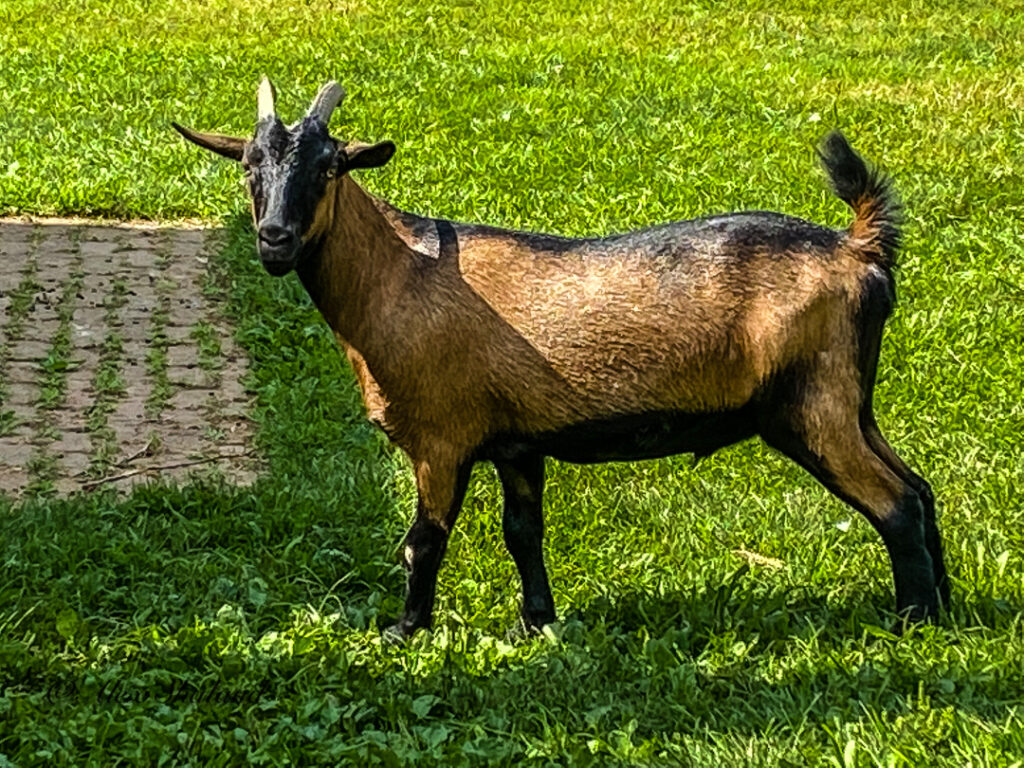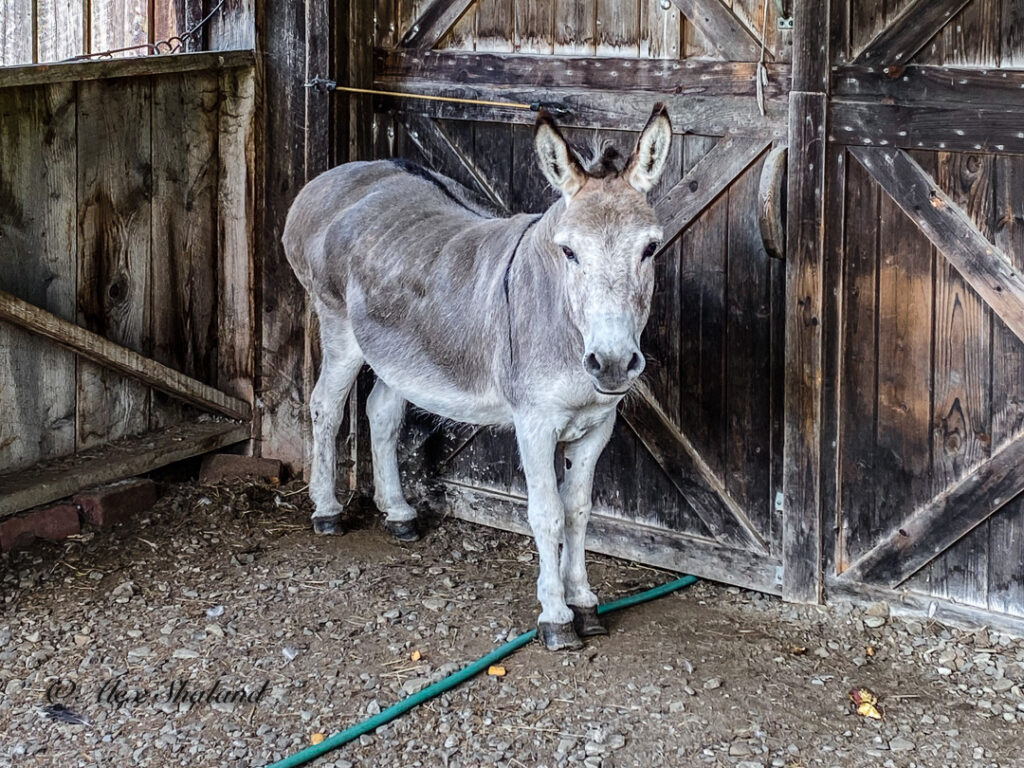 The farm, or rather a romantic-looking 19th-century building, is in the center of a large green lawn surrounded by woods. The entire complex – with its giant tree, talkative chickens and ducks, cappuccino-colored horses, Eeyore turning into a fearsome warrior, sleeping cats, and a curious tiny dog watching us through the glass door – seems like a perfect refuge from the avalanche of our projects and deadlines. This was the world presided over by two marvelous hosts, Mark and Sheila: always attentive, sharp, intelligent, and sincerely interested in what their guests wanted to share whether about themselves or their experiences.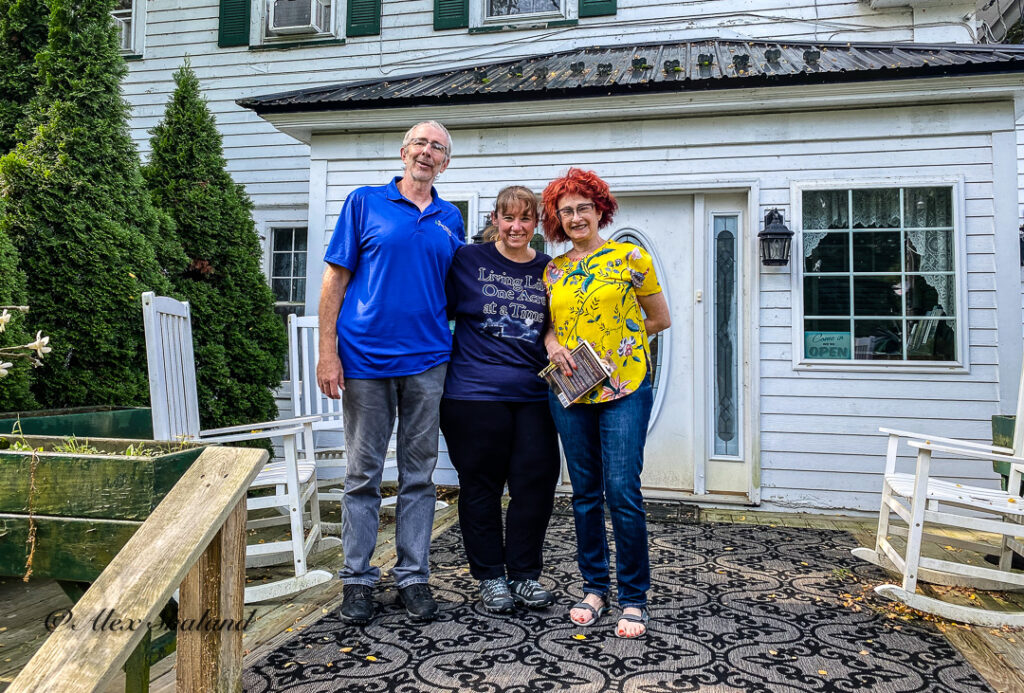 Every day in this world began with an amazing breakfast cooked or rather created by Mark. Locally sourced and made with in-season fresh products, each dish looked like an art piece. We especially liked the typical English Yorkshire pudding (often called in this country a popover) served with a beef sauce. Another favorite was a duck-egg omelet roll with grilled zucchini and homemade crispy bacon inside it. If you are a vegetarian or a vegan, or have any other dietary requirements, Mark will accommodate your preferences. Forget about losing weight: Mark always has snacks and homemade pastries around the house.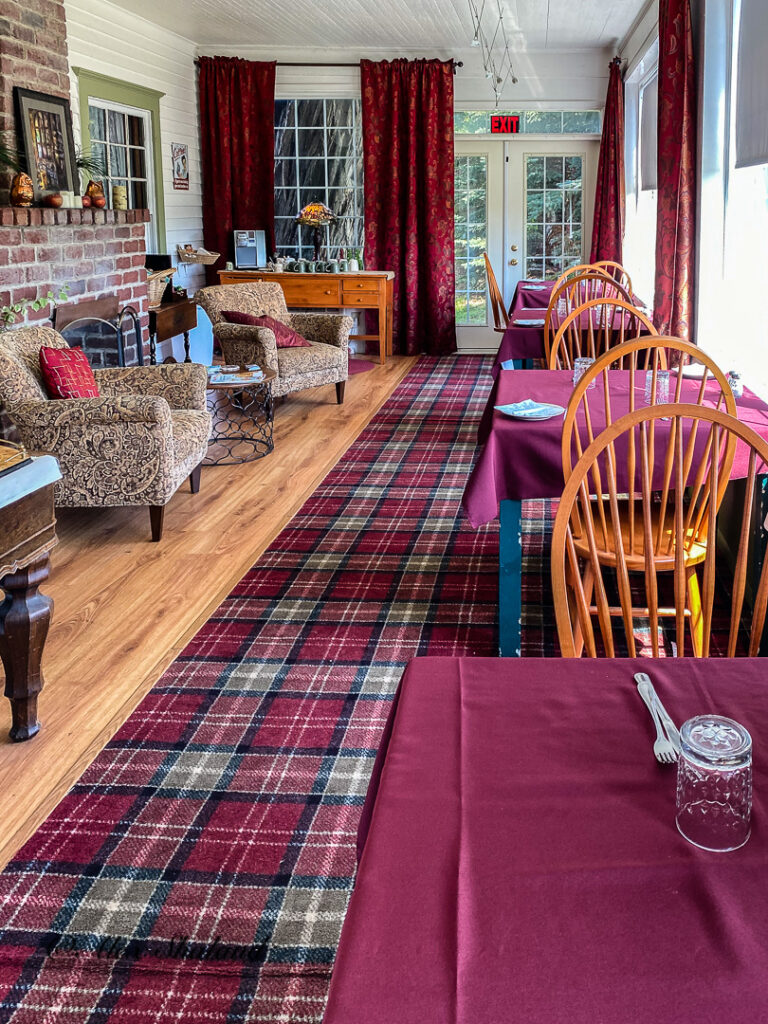 The Inn offers seven comfortable rooms, tastefully furnished with antiques, each with its own theme. We loved ours: located on the ground floor and very private, it was called the "Seventh Heaven." And it seemed it was, with red and green colors, a queen-size bed in an alcove, and a beautiful armoire.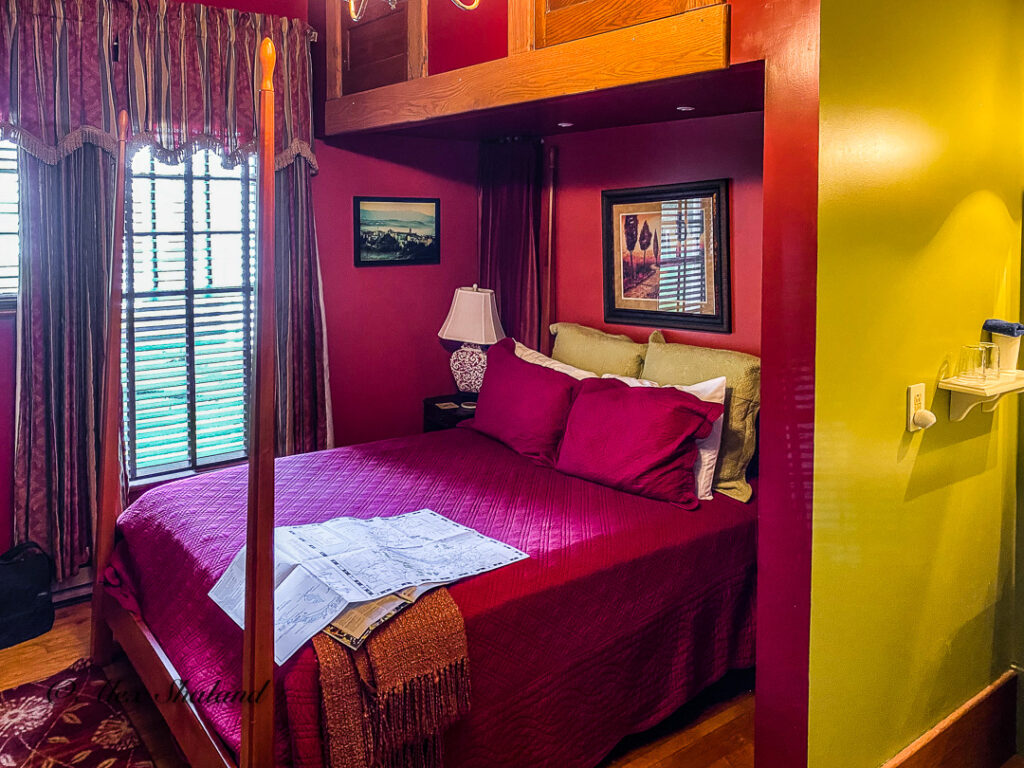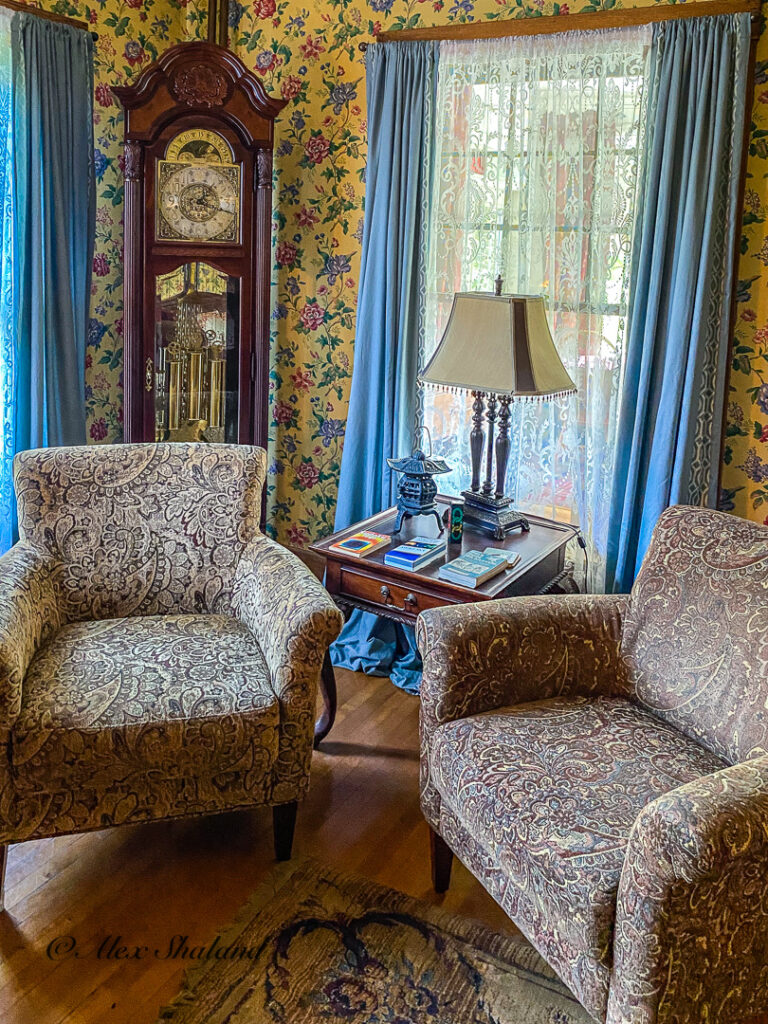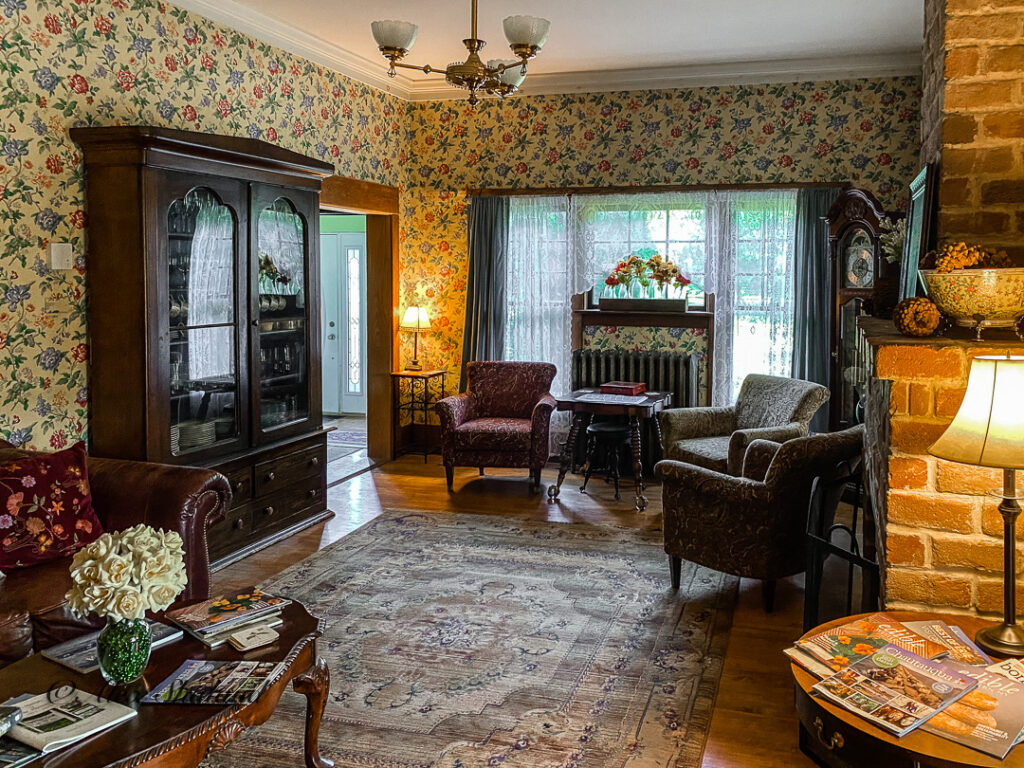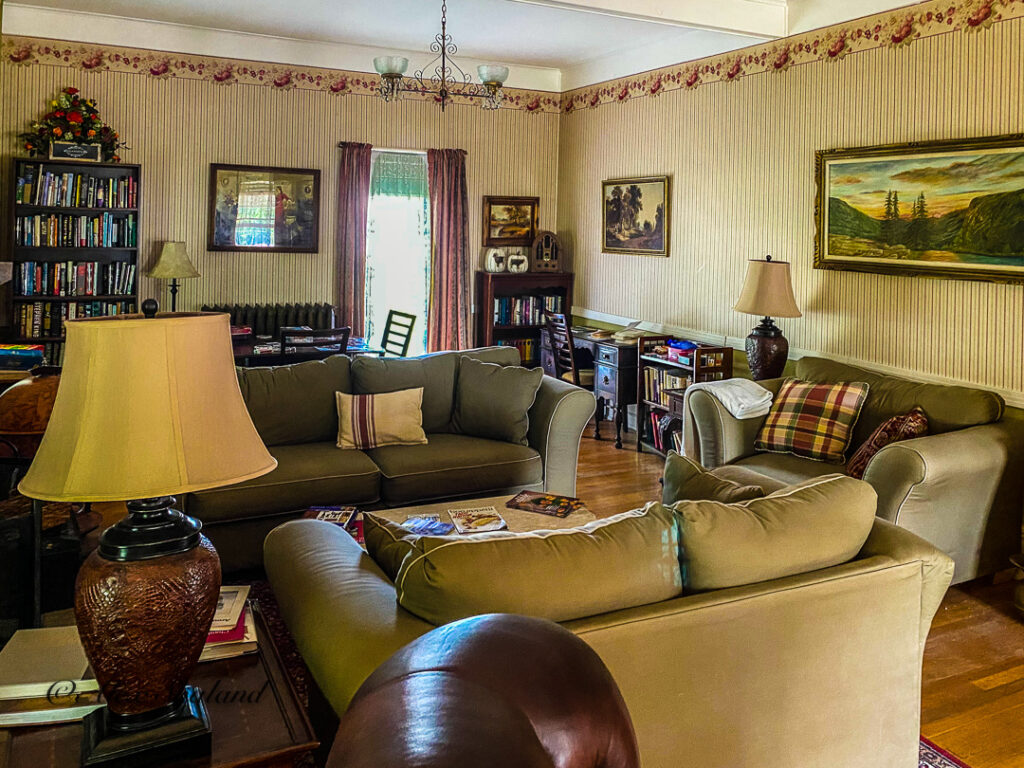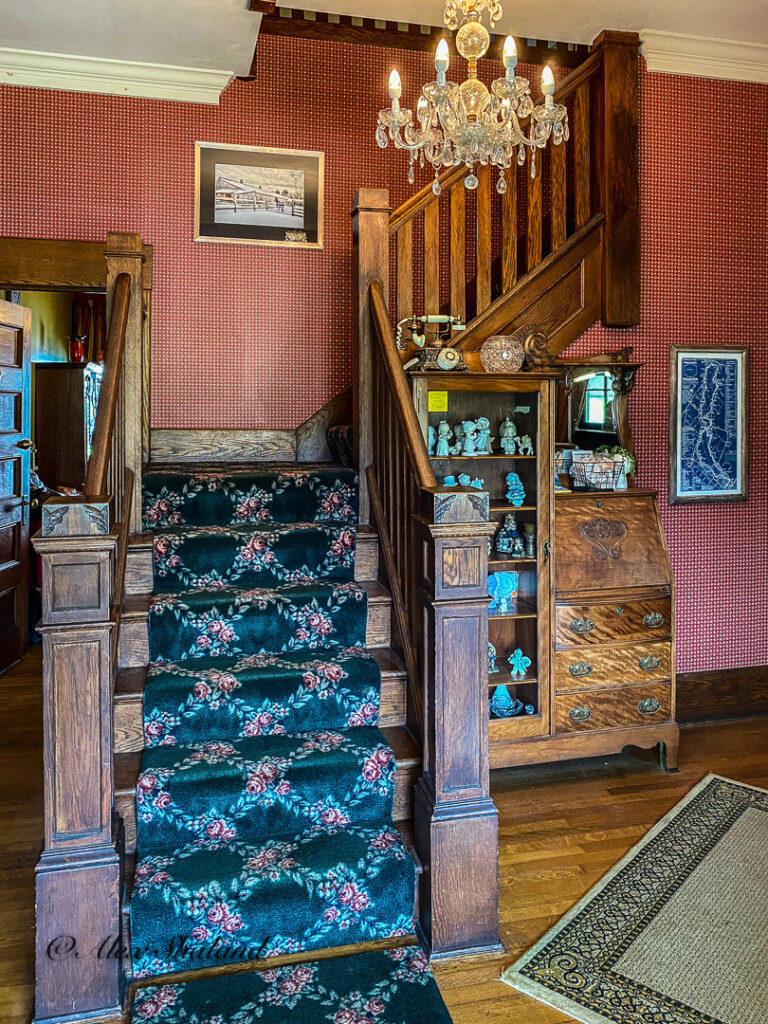 Just five miles outside the Chautauqua Institution, the Great Tree Inn is perfect not only for hikers, swimmers, and snowmobile riders, but also for culture vultures like us!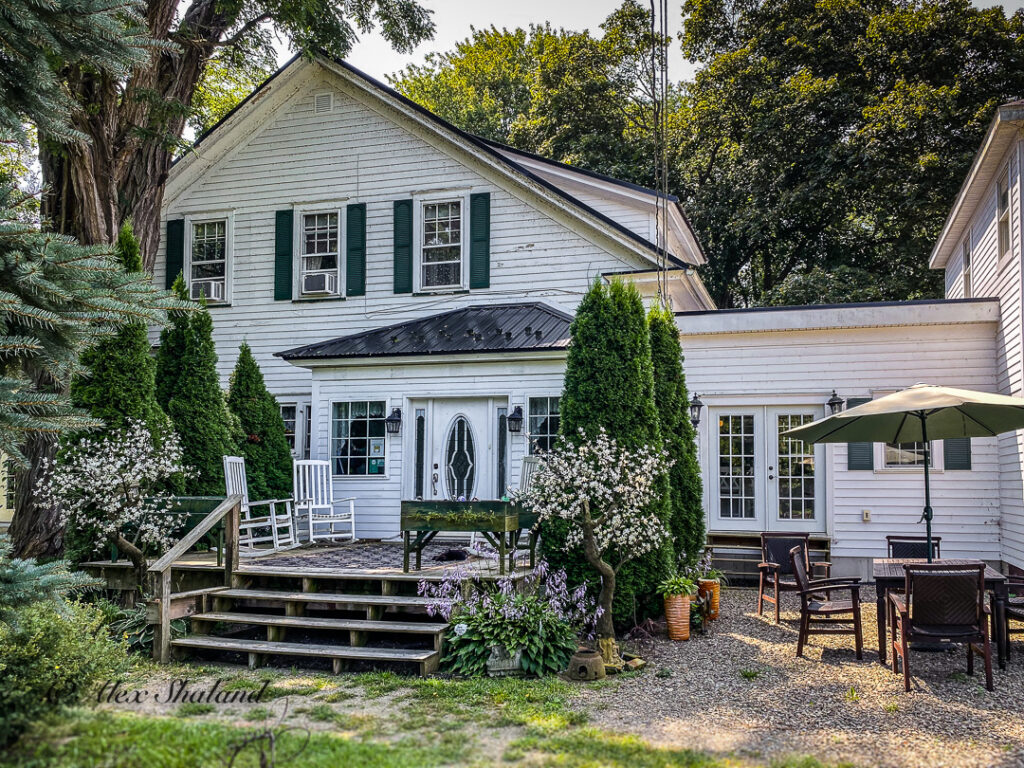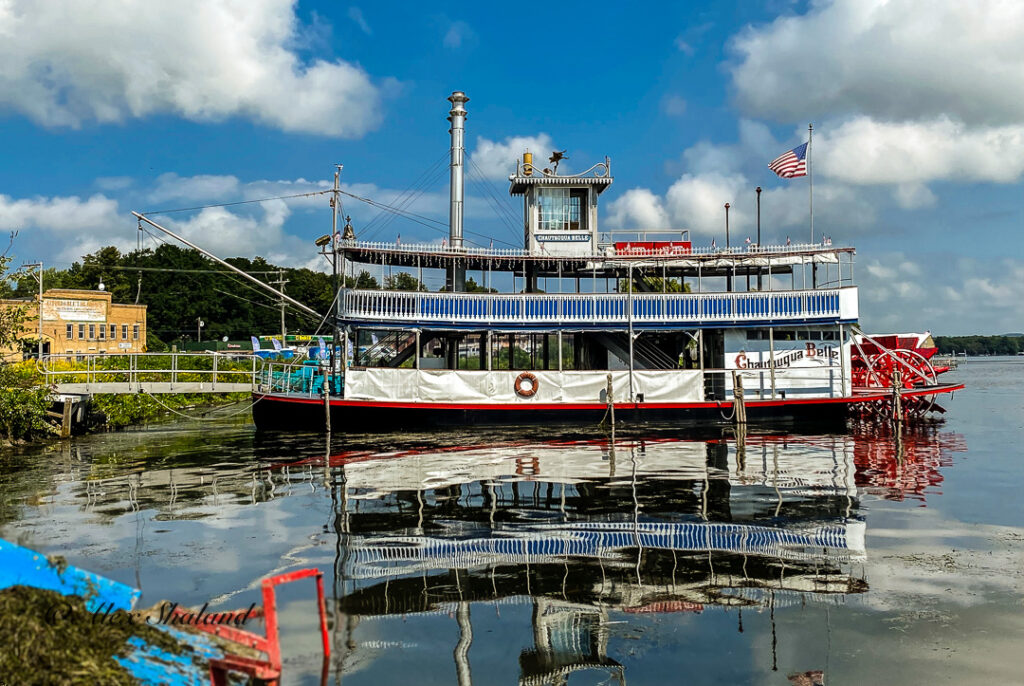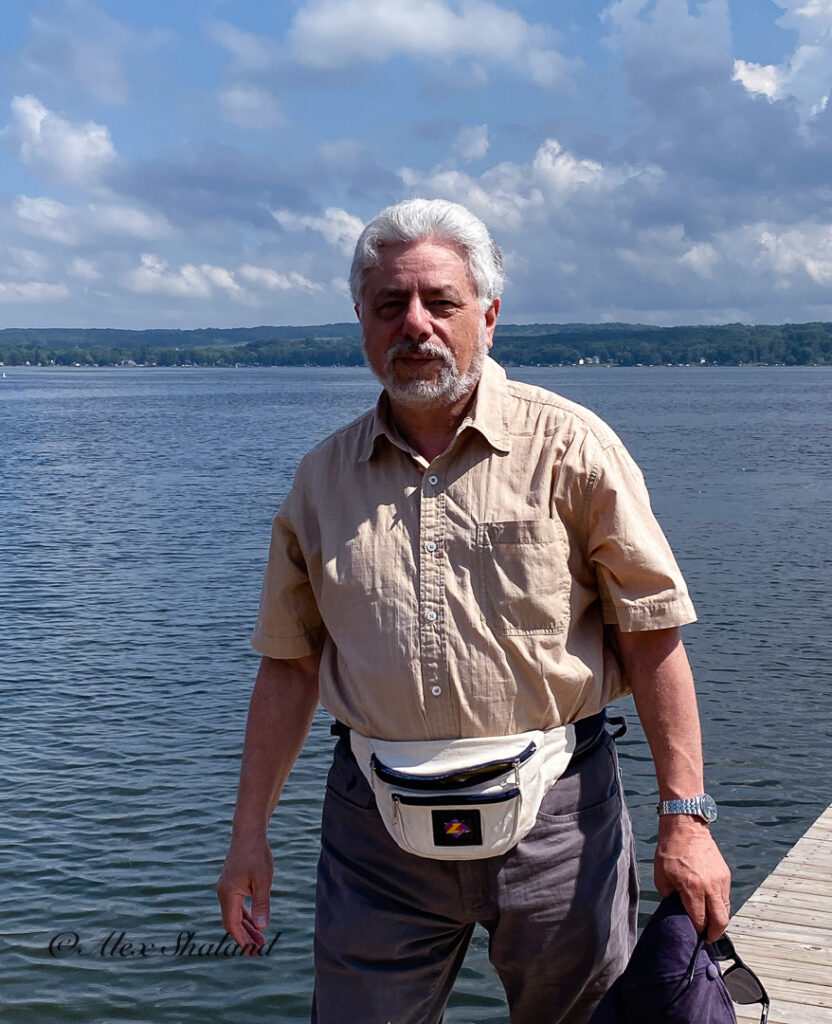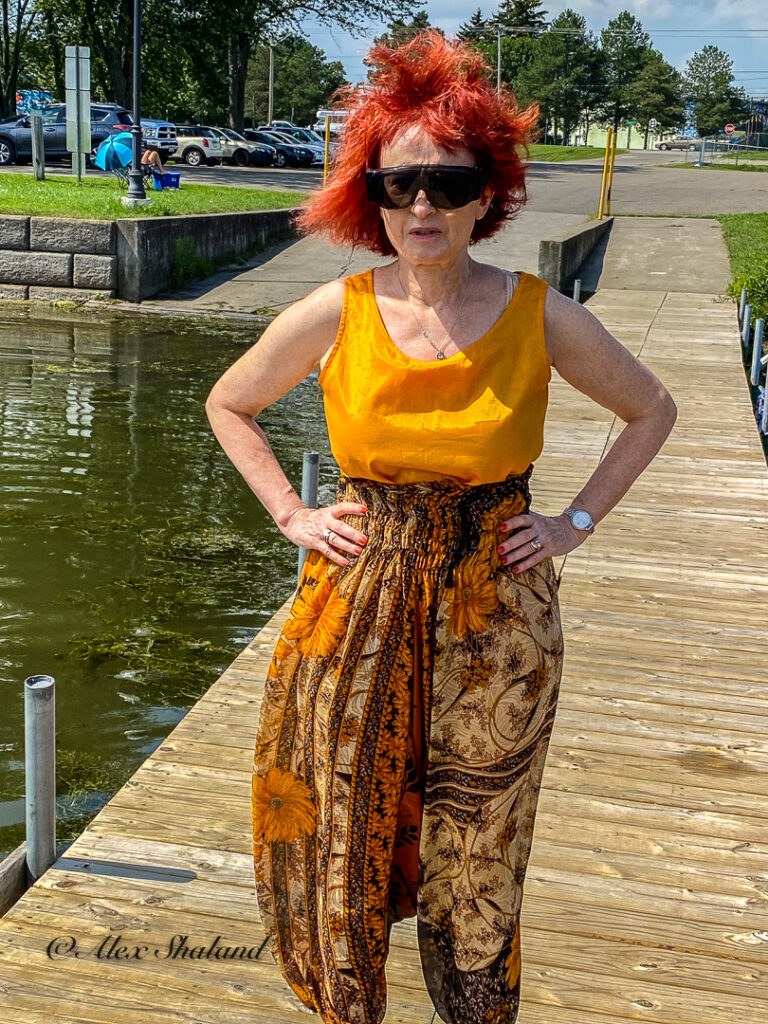 chautauqua lake hotels, athenaeum hotel chautauqua, chautauqua ny hotels, chautauqua institution hotel, athenaeum chautauqua, hotels near chautauqua lake, chautauqua inn, chautauqua harbor hotel, lake chautauqua bed and breakfast, chautauqua bed and breakfast, chautauqua lake, lake chautauqua, best vacation spots in the us, bed and breakfast
Learn more about the author Irene Shaland.
Check out Irene Shaland's Latest book "Shaland's Jewish Travel Guide to Malta and Corsica."
Learn more about the photographer Alex Shaland.
Take a look at Alex Shaland's adventure book "Suburbanites on Safari."