Located by the beautiful Chautauqua Lake, Chautauqua Institution has been on our radar for decades. This 150-year old cultural organization in southwestern New York State is only a little over two hours from our home in Cleveland Ohio. However, for many years we have not managed to find a weekend for a visit. Finally, this year, when the international travel world became too stressful to navigate due to ever-changing Covid-related restrictions, we turned to domestic destinations. Attracted by the Chautauqua Institution's superb performing arts and educational programming, we bought tickets for the last four concerts of the season.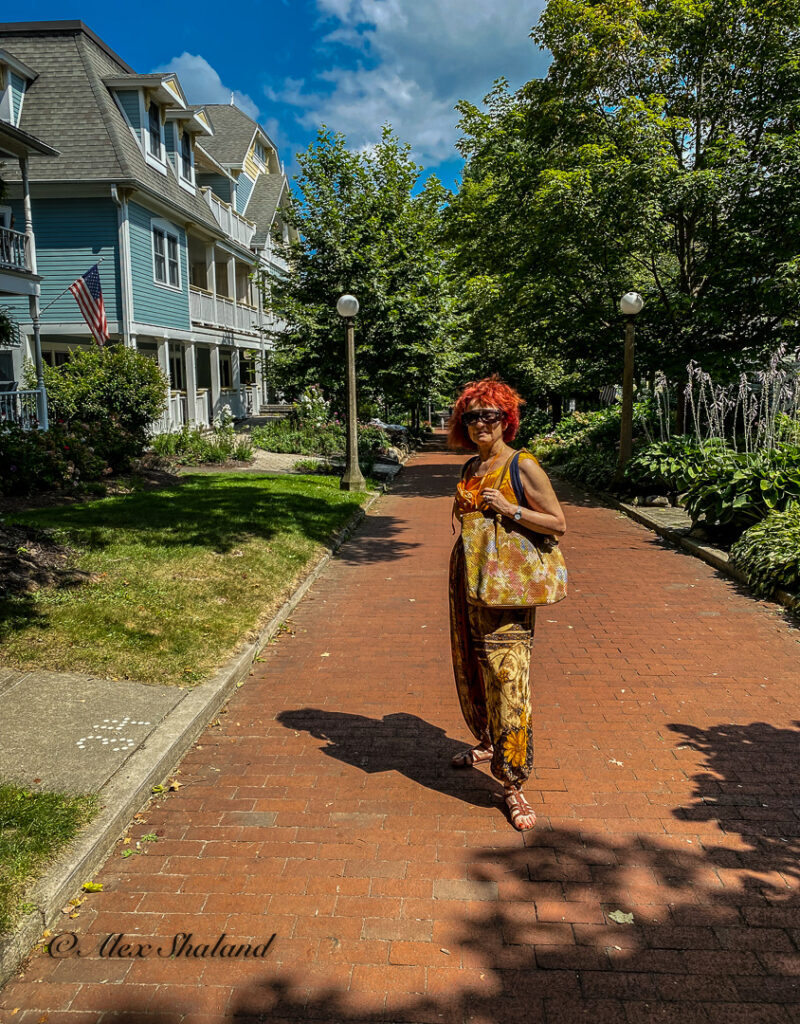 Chautauqua Institution was envisioned by its founders Lewis Miller, a harvesting combine inventor, and Methodist Bishop John Vincent, as an educational and religious model of a promised land or a spiritual retreat for the faithful. It was initially called the Chautauqua Lake Sunday School Assembly. Today, with its resident symphony, opera, and drama theater, the Institution continues to strive toward achieving its initial goal of being a cultural, educational, and spiritual enclave. Inside the Institution, one can find a house of worship for not only every Christian denomination but also several other religions. We came across the Chabad House, and on Friday late afternoon, attended the most delightful Kabbalat Shabbat service of the Hebrew Congregation of Chautauqua, a reformed congregation formed there over thirty years ago.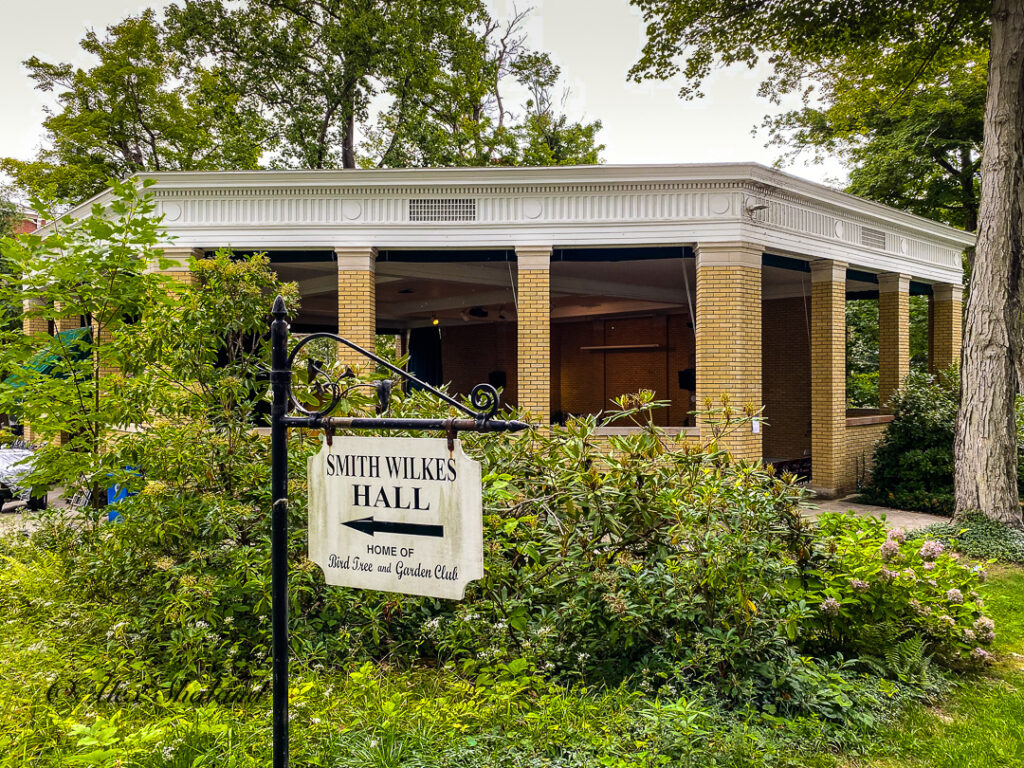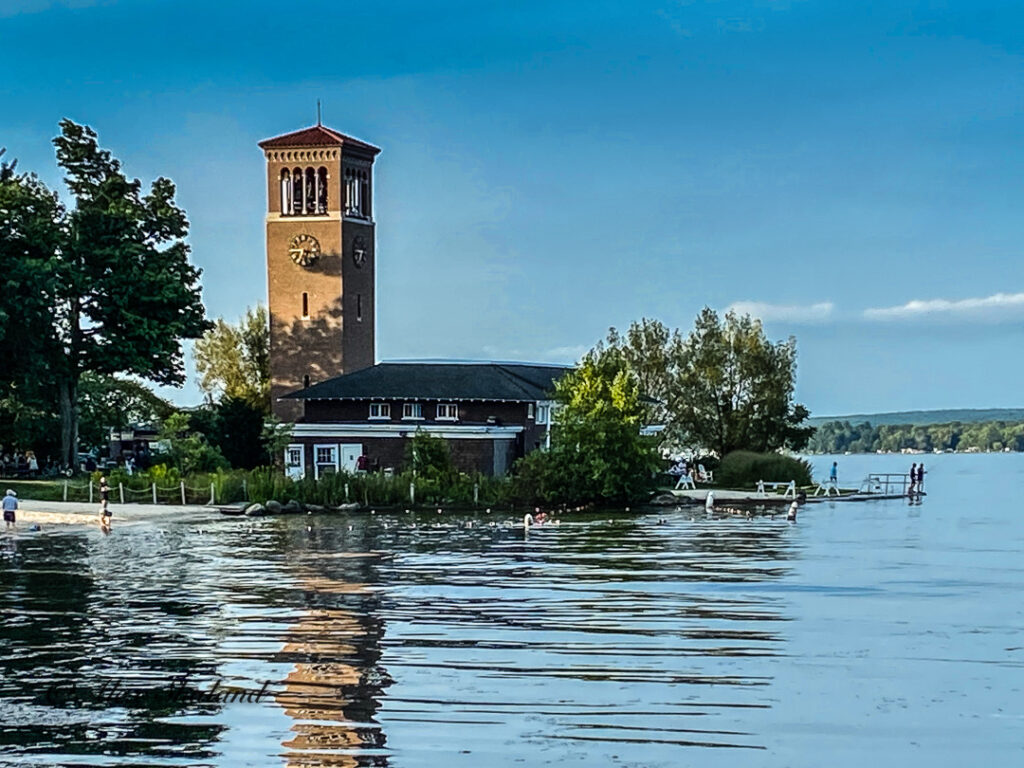 While in Chautauqua, one of our favorite pastimes was to meet people and talk to them. I am sure there were plenty of first-timers like us. But it just happened that everyone we met and talked to came to Chautauqua Institution almost every year. These were people who have been coming to Chautauqua during summer seasons for two or even three generations. They were staying there for no less than a week and attended lectures, numerous performing-arts offerings, and various classes (from writing poetry to sailing). Laughing, one young man told us that he did not remember a summer without Chautauqua: his mother was there when she was pregnant with him! We had an impression that most people knew each other and delighted in their world of culture and fellowship of minds.
One of our most favorite places to visit before our concerts was the historic Athenaeum Hotel with its wrap-around verandas and soaring columns. Called the "Grand Dame of the Chautauqua Institution," the Athenaeum has been operating continuously since it was opened in 1881. This iconic structure was envisioned and financed by the Institution's two initial founders. One of them, the inventor, Lewis Miller, was Thomas Edison's father-in-law. Edison did some of the hotel's early electric wiring and had his regular table at the restaurant, still called "the Edison's Table." I read that Edison used a nearby window right by his table to escape the autograph-seeking crowd!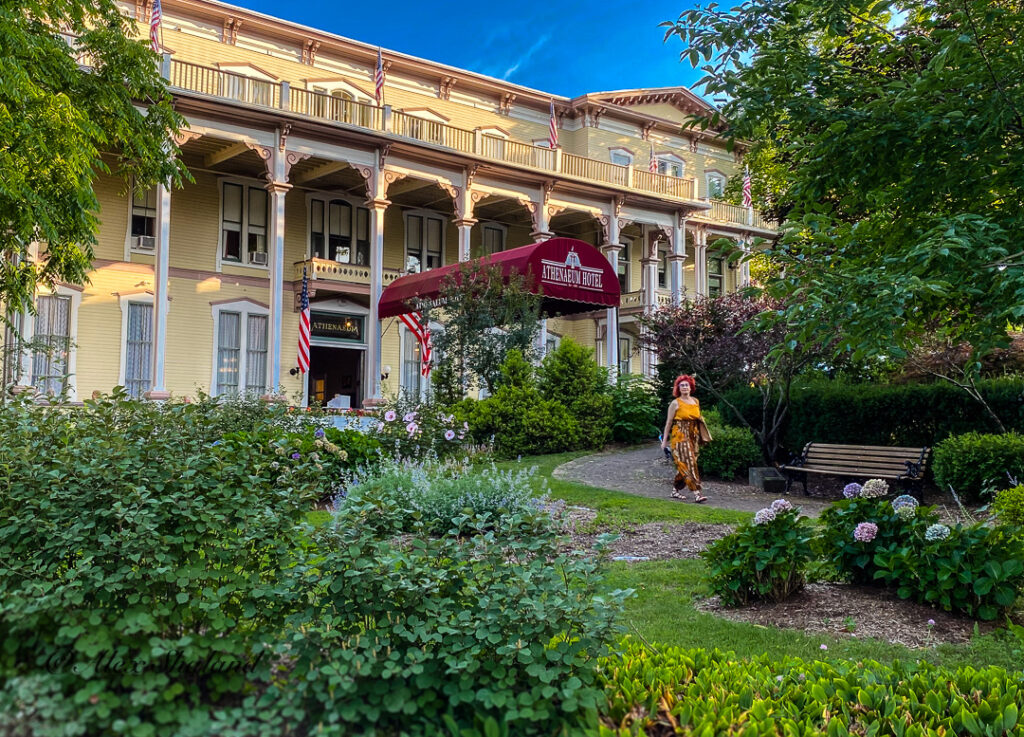 We delighted in every minute we spent in this timeless world, where every outsider can become an insider…if he or she paid $25 per person per day to get the gate pass! And yes, with very few exceptions, no cars are allowed inside. The large parking lot is outside the Institution and costs only $10 per day. Shuttle buses are omnipresent and going continuously throughout the day taking people to various parts of the Institution and outside the main gate to the parking lot.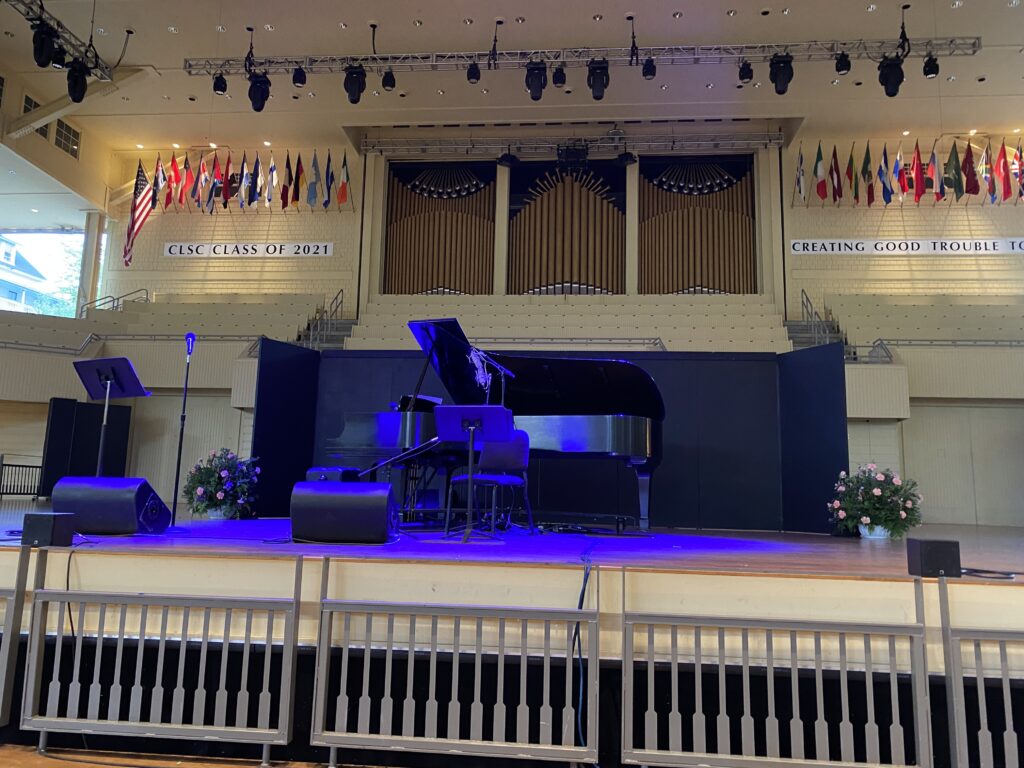 We enjoyed every concert we attended, but our favorites were the first and the last: Brazilian Jazz and legendary Smokey Robinson. Most programs take place in the 5,000 seat amphitheater, so getting the tickets was not a challenge. However, finding a reasonably priced accommodation conveniently located inside the Institution—was. The majority of establishments require a week-long commitment, and most get filled long before the new season is announced and gate passes go on sale.
I was almost desperate: I had our tickets, daily gate passes, and pre-paid parking, but no place to stay! And then, purely by chance, we discovered the Great Tree Inn. Read about that wonderful B&B in our next article.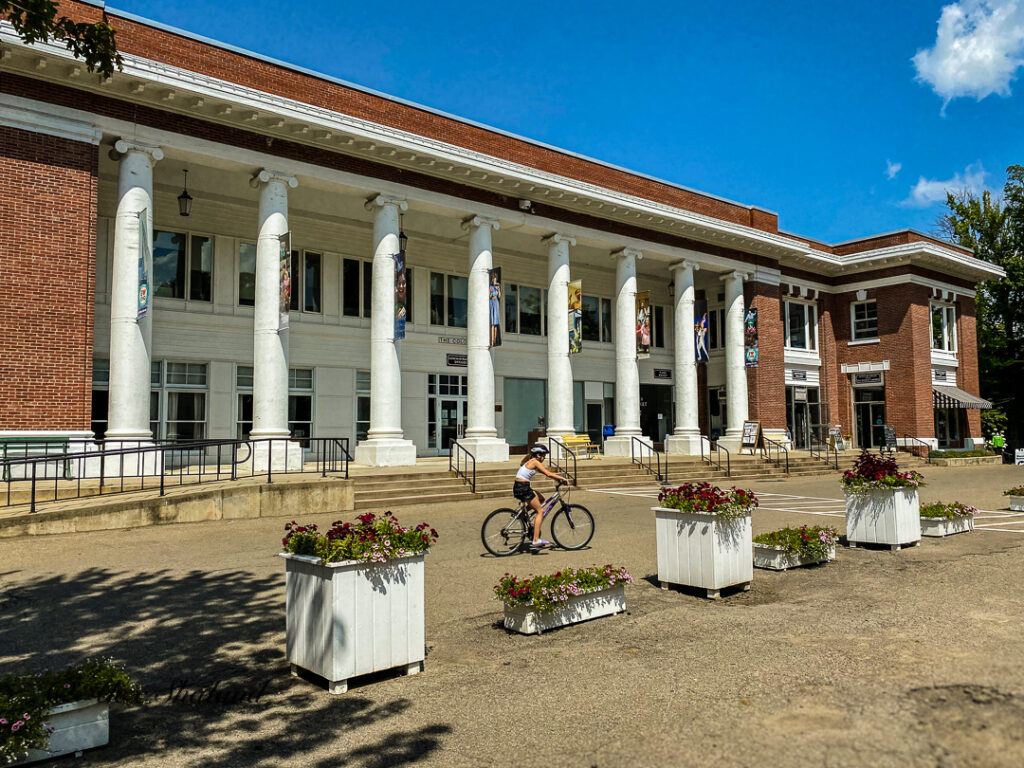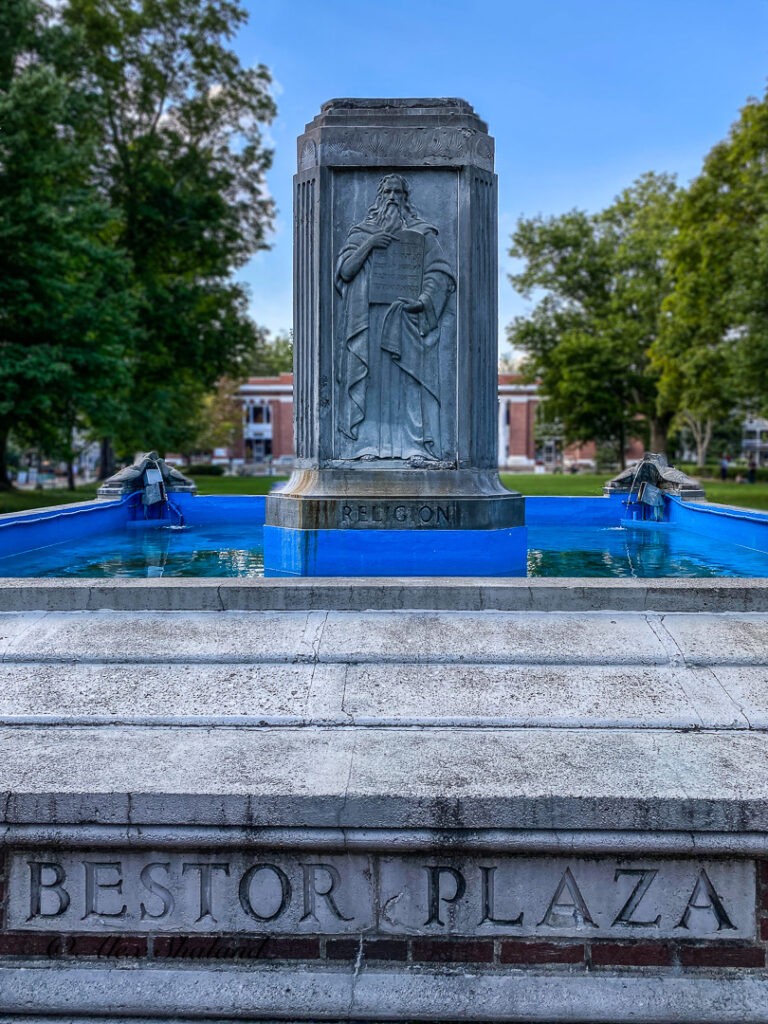 Learn more about travel writer Irene Shaland.
Check out Irene Shaland's latest book "Shaland's Jewish Travel Guide to Malta and Corsica."