History of Confucian Synagogue in Kaifeng, China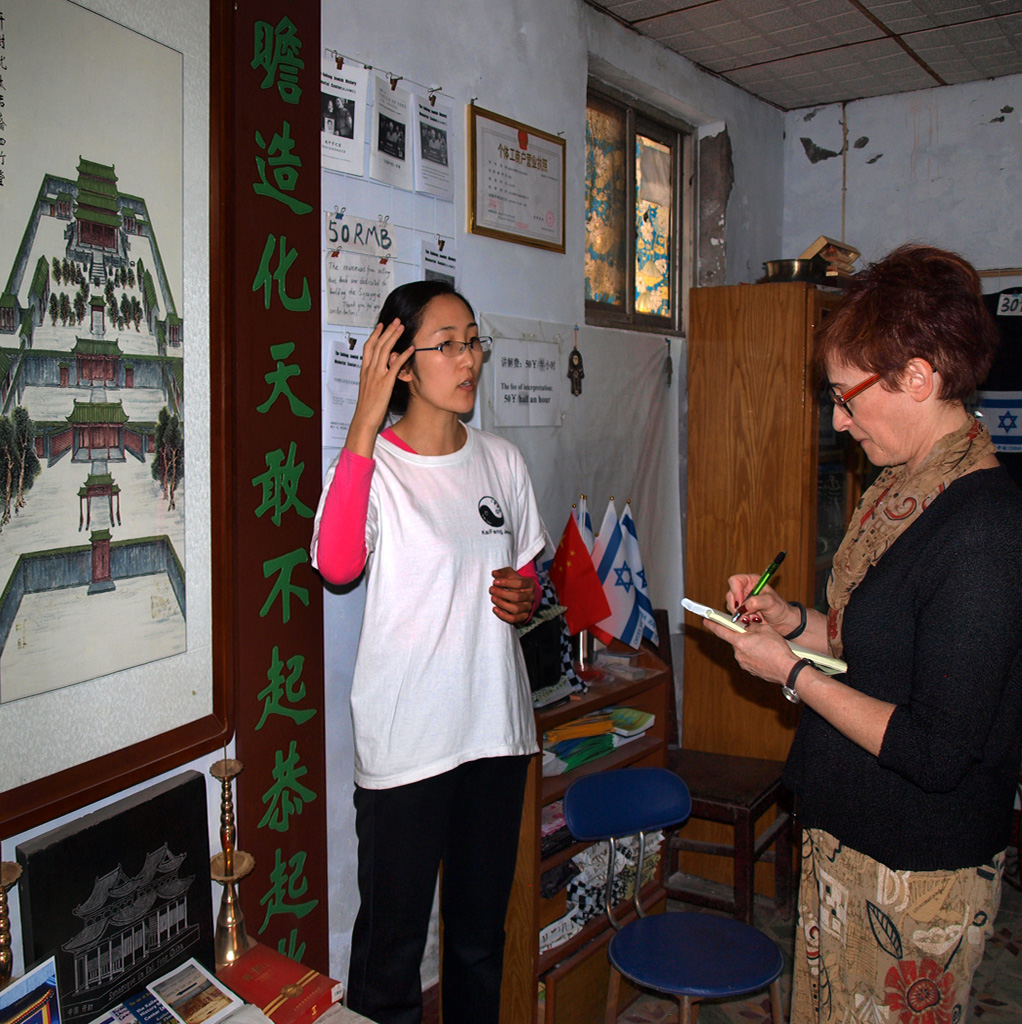 We visited this synagogue in Kaifeng in October 2012. On the photo you can see how  Irene hurriedly writes, Esther, a Founder and Director of the Kaifeng Jewish History Memorial Center, tells the story of her forebears. On the wall, is the 18th- century rendering of Kaifeng synagogue.  For anyone who visited the Forbidden City in Beijing and at least a temple or two elsewhere in China, the synagogue rendering reminds of the country's typical residential or religious compounds.
Stone lions flanked the entrance to the synagogue complex consisting of enclosed courtyards and halls. A giant iron incense tripod, like in Taoist or Buddhist temples, stood between the lions. The entire compound is described as being four hundred feet in depth. Unlike Chinese temples that face south, the synagogue gate looked eastward while the worshipers faced westward toward Jerusalem.
The synagogue was designed to offer full-service life style: kitchen, ritual bath check out here mikva, study halls, meeting rooms, and lecture halls. The Main Hall was forty by sixty feet in size and like any other Chinese main hall, it was raised on a platform and surrounded by a balustrade. In the middle was a large table for an incense burner and candlesticks with a Chair of Moses behind the table. The Torah raised up high was read from that place. The name for Torah in Chinese, says Esther, is "Daojing" with Dao meaning "the Way" and the "jing" – the scriptures: The Scriptures of the Way. http://planetapaz.org/noticias-olaneta-paz/126-noticias-2014/1386-la-cumbre-agraria-ya-tiene-mesa-unica Read more in my article…