The Malta archipelago, a tiny spot in the middle of the Mediterranean with  400,000 inhabitants occupying an area of 316 square kilometers, remains unknown to most US travelers. And this is a pity, because if you do visit this island (or rather all three of them:  Malta, Gozo, and Comino) you will be forever inspired and spiritually enriched by the magical beauty of these gems that remain still-hidden for many.
Malta's capital Valletta was planned, designed and built by the Knights of St. John (or Knights of Malta) after their famous victory over the Turks in 1565. Valletta is only one kilometer in length and 600 meters in width, and all its straight streets lead to the sea. But do not be fooled by its tiny size: this World Heritage Site city is, arguably, one of the most history-saturated areas in the world. Valletta, basking in its Baroque splendor, is also one of the most sophisticated micro-cities of Europe, with all its theaters, art galleries, and Renzo Piano's cutting-edge buildings.
And, as my husband Alex and I found out, the best base for your discovery of that universe of Malta, is Ursulino Valletta – a boutique hotel in the very heart of this country.
This hotel is a hidden gem located on the narrow 16th-century street named Ursulino after the convent. The old townhouse number 82 was converted by its owners, the Sultana family, into a luxury hotel with 11 rooms, some of which are suites.  Talking to other people staying in Ursulino at the same time, I found out that none of them were there by pure chance: just like I, they searched the publications and reviews looking for a small luxury place with a character. And what a character it is! Elegant and sophisticated, the hotel focuses first and foremost on its clientele. Even before we arrived in Valletta, the entire staff I corresponded with was extremely helpful in every step of my planning: from the choice of a private tour guide to the late night transportation from the airport. There is normally nobody at the front desk at night (though you can easily reach them by phone), but Ekaterina was waiting for us at 11 PM, even though her work day was over hours ago. She did not leave until she made sure that we settled in our room comfortably. All of the staff members, Ekaterina (Katya), Maya, Jitka, and others, were incredible. They made us feel that we were staying with good and attentive friends. And presiding over her tiny kingdom was Ms. Cecilia Sultana, the owner's mother. Always kind, smiling, and humorous, she would make our dinner reservations and discuss how our day was.
Our room was spacious and well-designed, adorned with a typical covered Maltese balcony. The balcony doubled as a small patio that had a table with an espresso machine, where I had my expresso every morning. The hotel's unique feature is its rooftop terrace from which one can enjoy the biggest star of Malta: the Great Harbor itself. There we had our made-to-order wonderful breakfast; and from 5 to 7 PM, the hotel offered its guests "aperitivo"– wine, prosecco, or even gin-and-tonic with freshly-made appetizers prepared by the staff. The appetizers were diffirent every day. In addition, Ursulino Valletta also poses as a contemporary art gallery with a tasteful collection of Maltese artists ("Our tribute to the country we call home," said Cecilia) and several large paintings by a talented UK artist J. Roldan, a friend of the Sultana family, who created for them a series called "Political Monsters."
When making Malta your "must go" destination, make sure you book into Ursulino Valletta!
Review by: Irene Shaland, Art and Travel Writer, Author of "The Dao of Being Jewish and Other Stories: Seeking Jewish Narrative All Over the World"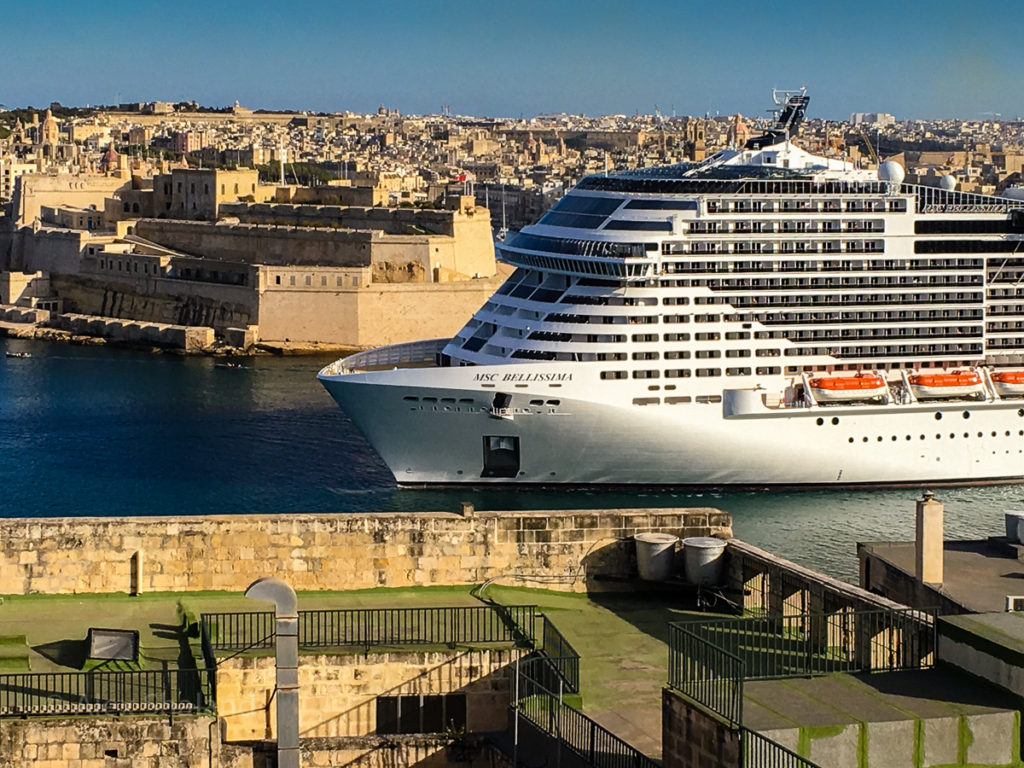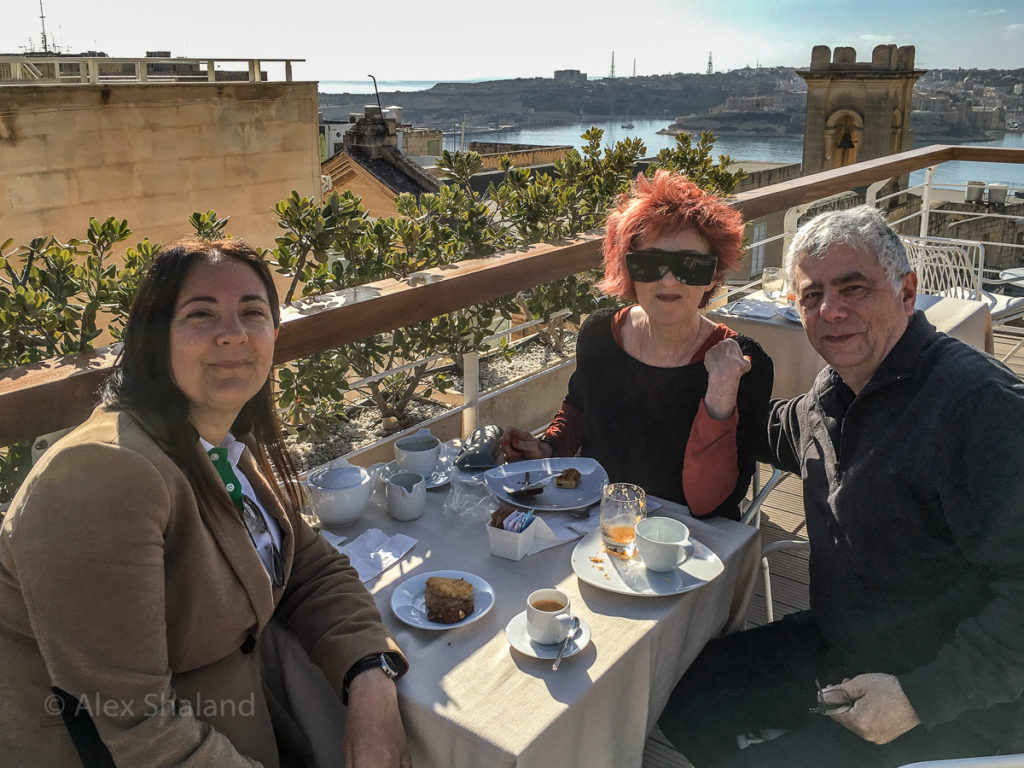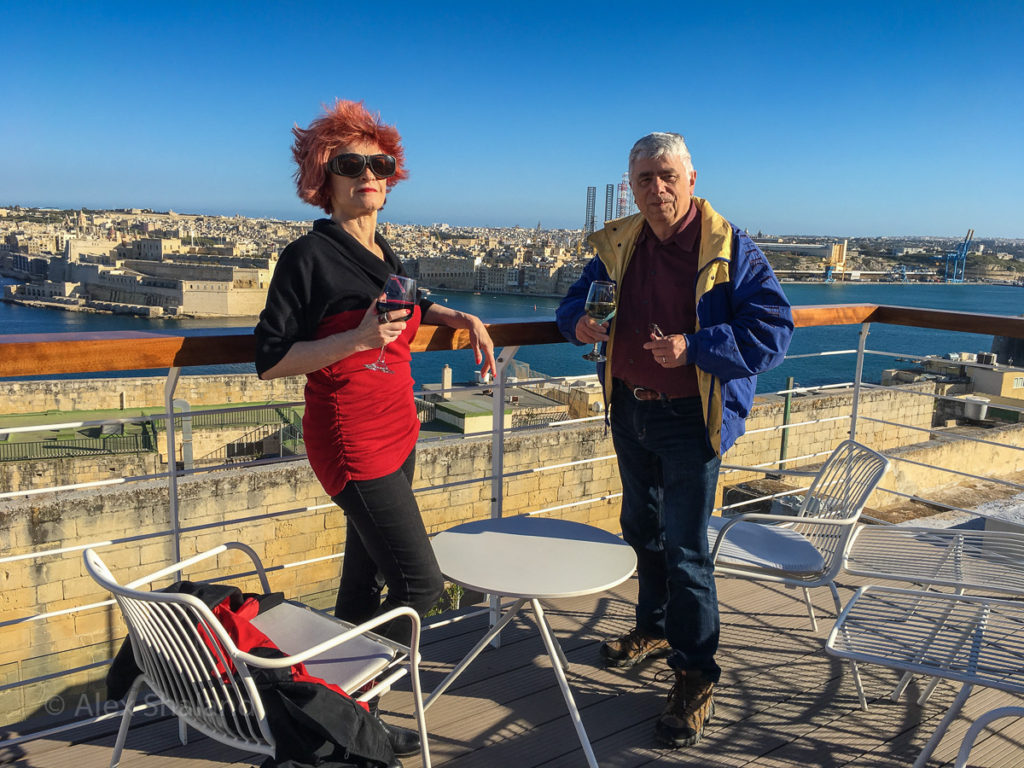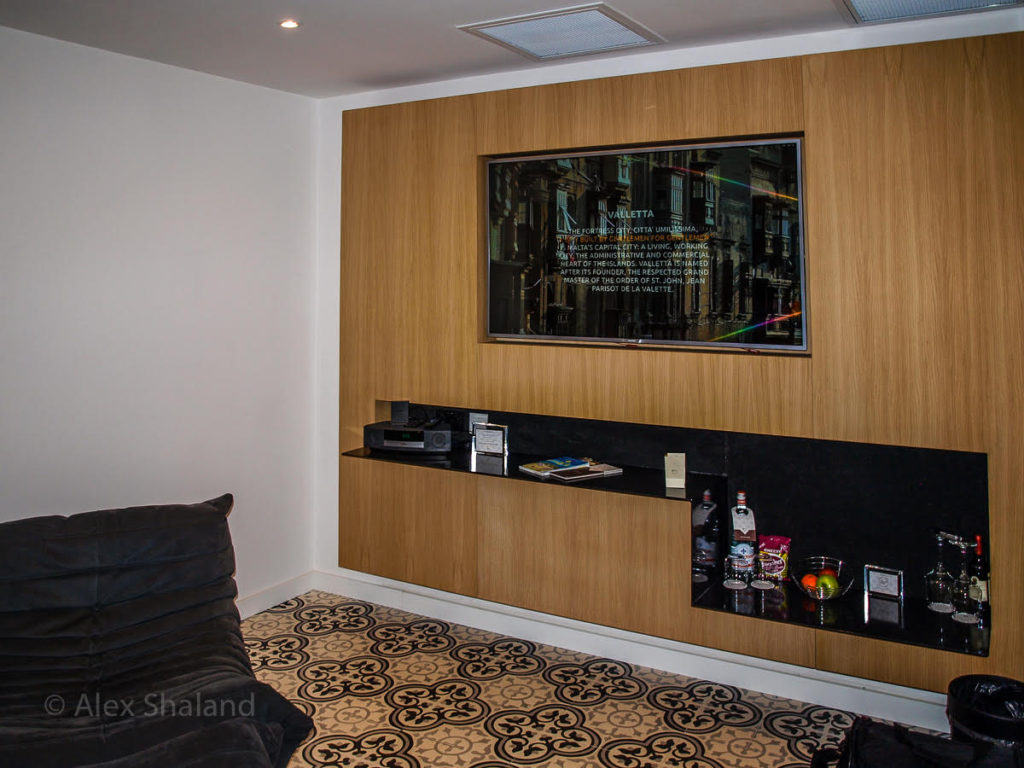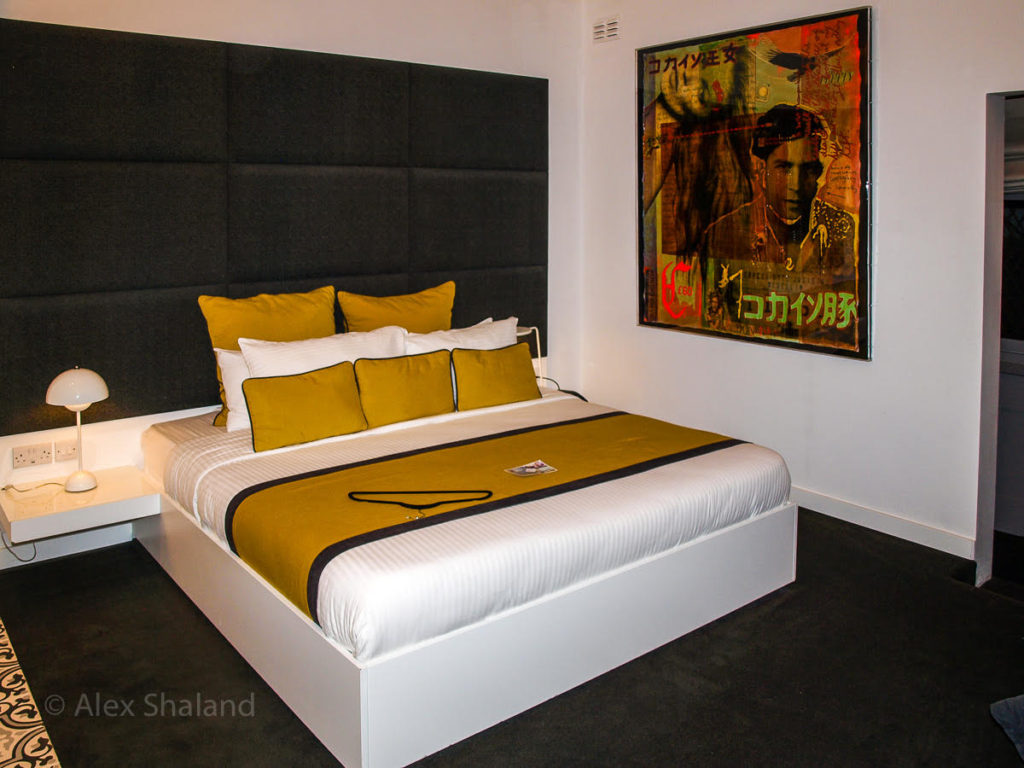 Read Irene Shaland's Jewish stories from around the world in her latest book "The Dao of Being Jewish and Other Stories"
| | |
| --- | --- |
| Paperback Edition | Kindle Edition |
| | |