Where to? Kenya? Nepal? Easter Island? No problem: Use your mileage! Fly to almost anywhere for free? Do you think this is impossible? Absolutely not. Alex and I have been flying for free for over twenty years. Well, almost for free: we do have to pay airline and airport taxes. And this is how we did it…..
Our friends and their friends have been asking us to disclose our "secret" of never spending a dollar on our international airfare. For example, in October 2012, we flew to Beijing and returned from Kathmandu, Nepal for $75/person.  The year before, we flew to Delhi and returned from Mumbai for about $186 for the two of us.  In July 2013, we went to Kenya and Tanzania to witness the Great Migration- our round trip from Cleveland, Ohio to Nairobi, Kenya was $90.50/person.
So, what is the "secret?" you ask.  Honestly, we don't have one but what we are going to tell you will put us on a "hated' list by all credit card companies.
A long while ago, we developed a simple "flying-for-free" model and it has never failed us. It is based on mileage you earn on your credit card(s).  No brainer, right?  All you have to do is to follow our few simple steps.
As a prerequisite, you need to have:
Passion for travel
Patience to plan ahead
System to keep track of those credit cards that served their purpose and need to be closed before the annual fee kicks in
And, by the way, this never jeopardized our credit history: don't trust that myth. So, here we go.
STEP ONE: Select an airline program and sign up to become their frequent flyer member.
How to select an airline program which is right for you?
We use three criteria:
Place of your residence (and an airline hub)
 Worldwide coverage (number of international partners)
Special mileage allowances
We prefer two programs:
1. United – because we live in Cleveland and because it has more international partners than any other big airline, and therefore provides more route choices.  For example, we flew to Beijing via Air Canada but returned from Kathmandu via Thai Air, British Air, and Lufthansa.
2. American Airlines (AA) – because it is the best mileage allowance program for flying to Europe.  Instead of the 60,000 miles required for a round trip to Europe from the continental US on any other airline, you can fly for 40,000 on American. There is a caveat of course, but an easy one: go between October 15th and May 15th.
STEP 2: Watch credit card offers
How to select a credit card that is right for you?
Use three criteria to select your credit card:
Offered by the airline program that you use
Free for the first year
Most amount of miles offered as a sign-in bonus
But remember, credit card offers of 50,000 miles just for signing up are few and far between nowadays.  You won't get mile-rich right away.  However, we think that credit card programs are a perfect gateway to get your free flights around the world.
If you found a good offer (35,000 miles, 40, 000 miles), sign up. If you travel with a partner, sign up each of you.
Not-to-do Note:  We don't advise to travel with a combo: one free-mileage ticket plus another one bought through the "traditional" channels," website or an agent. You will either pay an arm and a leg for traveling on the same schedule, or end up, like some of our friends did, traveling on different planes at different times.
STEP 3: Earning the miles
How can you start earning your miles – and fast?
This is easy: start using these cards.
And we do not mean spending without rhyme or reason.
Just use this card for all your needs; from hair styling to dry-cleaning, from the grocery store to the gas station, from utilities to medications.
Your bank allows your mortgage to be paid via credit card, do it
Your sibling has a business where he or she makes big purchases on a regular basis; ask him or her to do you a favor by using your card for his or her purchases (make sure, he or she pays you back though!)
Watch for all kinds of online offers associated with your airline/credit card program:  dining out programs usually cover most of the restaurants in your area and give you double dipping: 1 or 2 or even 3 miles for every dollar you spend plus all your spending will be counted as usual toward your miles
Your local drugstore might have 2 miles for every dollar in your program
And so it goes
Not-to-do Note:  We do not advise using credit cards that offer you points applicable to all airlines, such as Capital One. Why?
You cannot add these points to the mileage already accumulated on your specific airline's program.
These point programs often have a dollar-ceiling on a ticket you are trying to purchase: for example, they might cover only $850 for your round trip to Paris, which might not be enough for the ticket you want. They will need you to pay for the difference, plus the points you have to use for a round trip to Europe.
However, with these point programs you theoretically can fly during holidays or weekends, something you cannot do when using your miles at the lowest level allowed.
Which brings us to the next step:
STEP 4: Using your miles to get free airfare
How can you use your miles for the airfare?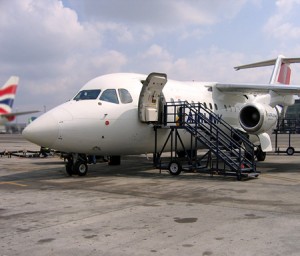 First of all, study the airline mileage chart. Unless you do not mind spending 150,000 miles for the 80,000 ticket to India, you have to know the mileage allowance for your destination. If you are like us – trying to get the most bang for your buck – let us share how we do it:
Plan ahead: the airlines open up ticket sales 11 months in advance. The earlier you do it, the more chances you have to catch the flights you want.
Be flexible: ready to travel in the middle of the week and have a travel month, not only a specific travel date in mind.
Remember: you can always move your reservation to a different, more convenient, combination of flights and dates free of charge. As long as you do not change your departure and arrival points, of course.
Know where and when you want to go.
Check the mileage chart (see, for example, the United chart below). You will find interactive or tabled charts like this one under your membership program online
United Airlines Award Mileage Chart
Get the most for your miles: plan to arrive to one city and depart from another
Call an airline agent:  this is better than a website. An agent can look at a larger timeframe (a month or more at a time) and see a multitude of airline combinations.
Book your flight
Not-to-do Note: Do not be discouraged if an agent did not find anything that works for you. They are not paid any commissions for mileage flights, so try again and again until you get a sympathetic agent on the line who is willing to dedicate time and effort to you as a client.
Enjoy your trip!
See our next blogs on Miles that might expire and How to enjoy your trip.