The Return of the Jews:
Jewish Renaissance in Sicily, Sardinia, and Calabria
Sunday, January 10th 2021, 2:00 PM EST
Presenter: Irene Shaland
This program is hosted by the Italian Jewish Center of Calabria and the Synagogue Ner Tamid del Sud, Serrastretta, Calabria.
This event is FREE but a link is required to attend: Click this Link to attend the program Jan. 10, 2:00 PM EST.
Join Irene Shaland on a virtual trip to the South of Italy, Calabria, and the islands of Sicily and Sardinia in search of little-known stories of Jewish Diaspora. Hear about the destruction of synagogues, forced conversions, and the burning of "Judaizes" five centuries ago. Meet the B'nei Anousim, or "children of the forced ones" of today and learn about the rebirth of Judaism.
The elimination of institutional Judaism by the infamous 1492 Edict of Expulsion and the Inquisition did not mean the end of Judaism itself. It forced the Jews of Sicily, Sardinia, and Calabria to take their traditions into the cellars of their homes. There, the memories and stories were kept alive, even when descendants forgot their exact meaning. And now, the number of those who want to learn more about their ancestry, or even embrace their newly-discovered heritage, is on the rise throughout this part of the Mediterranean. Let the story of the Anousim lead you into the world of hope – the cultural and spiritual reawakening.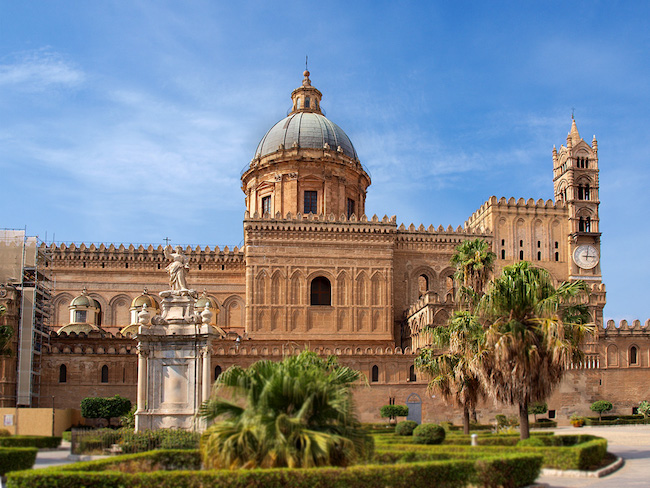 Our presenter, Irene Shaland is the author of "The Dao of Being Jewish and Other Stories" and a multitude of magazine articles published in the US, Canada, the UK, and Israel. She regularly presents at conferences, museums, universities, special-interest group events, and other venues throughout the country.