We went to Iceland in November seeking the land of fire and ice, volcanoes and glaciers. We imagined endless days of complete darkness and the magic of dancing lights in the Arctic sky. We expected the sub-zero temperatures and winter storms.
The reality was amazingly surprising. The weather was almost as mild as we had it in Cleveland Ohio at a time we left for Iceland: in the upper 30s Fahrenheit. Though we did have our share of icy winds and bone-freezing cold, for the most part the days were calm and often sunny, from 9:30 in the morning till about 4:30 or even 5 in the afternoon: just enough time for touring this surreally beautiful land.
At the end of the seemingly long day filled with thrilling super-jeep rides through stunning primeval landscapes, we would come to the world of tranquility and sophistication – Hotel Borg.  Our home away from home in Iceland, this hotel offered perfection in both professionalism of service and taste of its interior.
The Icelandic capital's classiest hotel was born out of a dream of a true Viking descender – an adventurer and strongman – Johannes Josefsoon. Jonannes was a champion wrestler, who after competing in the 1908 Olympics, went to the United States to perform with the Barnum & Baileys circus.   He returned to Iceland many years later, rich and determined to build the first luxury hotel in his country.
In 1930, the year Hotel Borg opened, Iceland was celebrating the first millennium of the country's democratic beginnings. And just like the Alþingi at Thingvellir, a parliamentary assembly established by the Vikings in AD 930, signified the birth of the Icelandic nation, Johannes's Hotel Borg marked Iceland's entrance into modernity.
One of the many charms of Icelandic culture that we discovered was their pronunciation. Their "P" is pronounced "th:" and so their parliament is pronounced as "Althingi" giving a new meaning for us of  the English word "thing" that, as we were told, originally meant assembly!
Among the many celebrated figures of European history and arts that stayed at Hotel Borg was Christian X, King of Denmark (and Iceland at the time) famous for saving the entire Jewish population of his country during World War II.  The list also includes Marlene Dietrich, Anthony Hopkins, Ella Fitzgerald, and William Faulkner, to name just a few. On November 16, 2015, our family of three joined that celebrated company whose famous ghosts are said to still frequent this establishment.
The hotel is located in the heart of Reykjavík, shares the square with the House of Parliament (Alþingi), and is minutes away from most the city attractions.  And, Borg – within this Icelandic capital – presents its own unique world.
The hotel was designed in the Art Deco style, fashionable in Europe and the U.S. in the flamboyant 1920s. But Iceland – the land of erupting volcanoes, intimidating glaciers, spurting geysers, and boiling mud pools – transformed Art Deco into its own, adding a typical Scandinavian restraint.
In the 1990s, the hotel was lovingly renovated true to its original design. There is no overabundance of fan-like shapes or garish colors: we were immediately taken by the interior's muted color palette and near-minimalistic straight lines. The designers applied an almost obsessive attention to details from door hinges to room numbers and parquet flooring. Art Decor furniture, both in our room and elsewhere in the hotel is beautifully finished in dark veneer and lacquer. Contemporary features like the Bang & Olufsen desk phone with its angular lines or Philippe and Starck style bathrooms were in perfect harmony with the original Art Deco pieces in our room. The just-opened Fitness Studio and Spa were wonderful, complete with saunas and a big Jacuzzi.
The hotel breakfast was abundant and delightful. I highly enjoyed the gravadlax (dill-cured salmon sliced more thinly than usual and served with mustard sauce) and the famous Icelandic desert – skyr. This type of a yogurt dish was brought by the first Viking settlers from Norway about 1,000 years ago and is even mentioned in Icelandic sagas. It tastes very rich, but since it is made from clotted skim milk, it is actually fat-free and healthy. Skyr's slightly acid taste has a wonderful tinge of sweetness. I tried to find it in the U.S. but only located its cousin in Trader Joe called Siggi's Icelandic Style Yogurt. It tasted great, but not the same.
I guess we will have to plan visiting Iceland again, this time during the summer, and you can guess where we will stay – Hotel Borg of course! I want to express our heartfelt gratitude to the hotel's front desk staff: Sigurjon, Gudny, Ingunn, Arner, and Agla. They all truly represent the face of this beautiful hotel and embody its class and professionalism. All the young ladies and our Viking-looking new friend Sigurjon Arason became our most personal and attentive hosts and helped to turn our visit into an experience we will never forget.
When planning your trip to Iceland, make Hotel Borg your home away from home.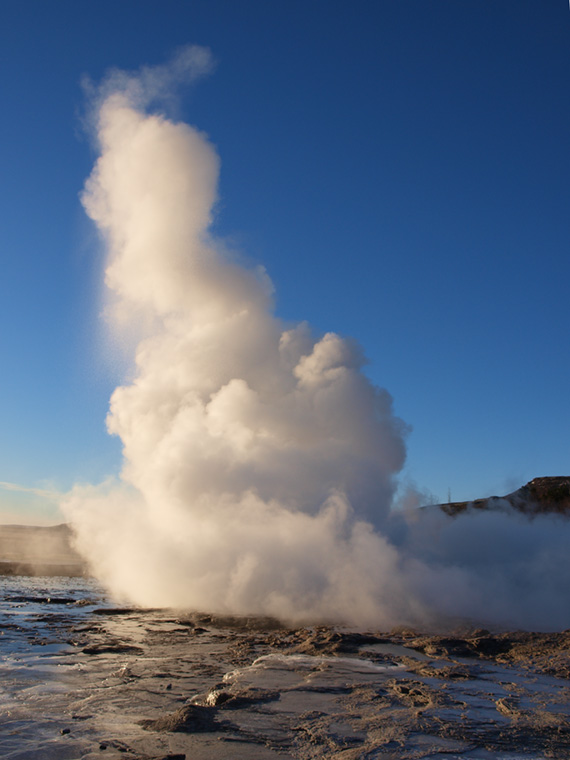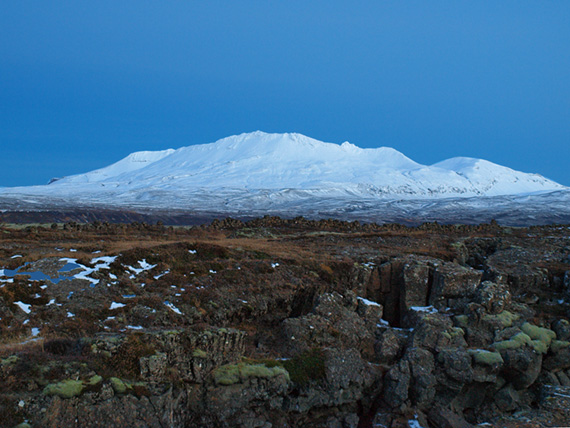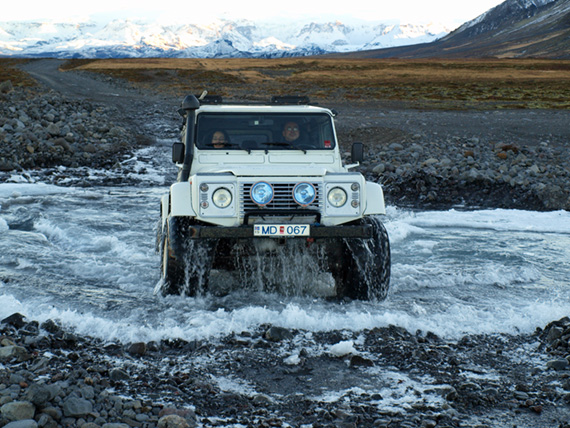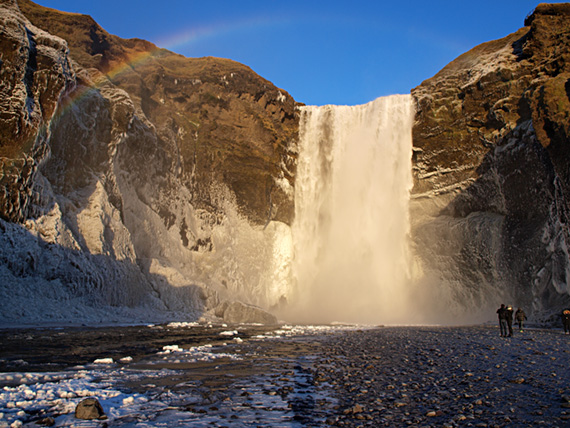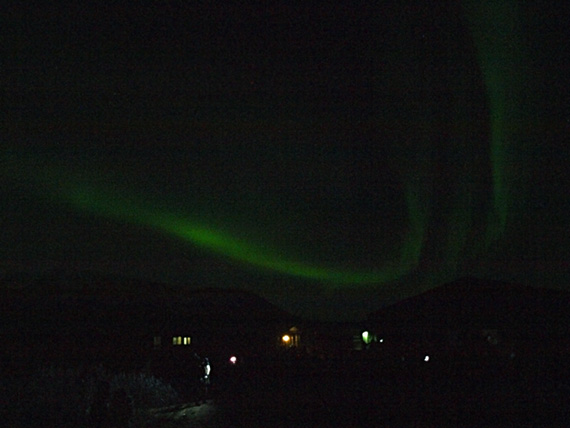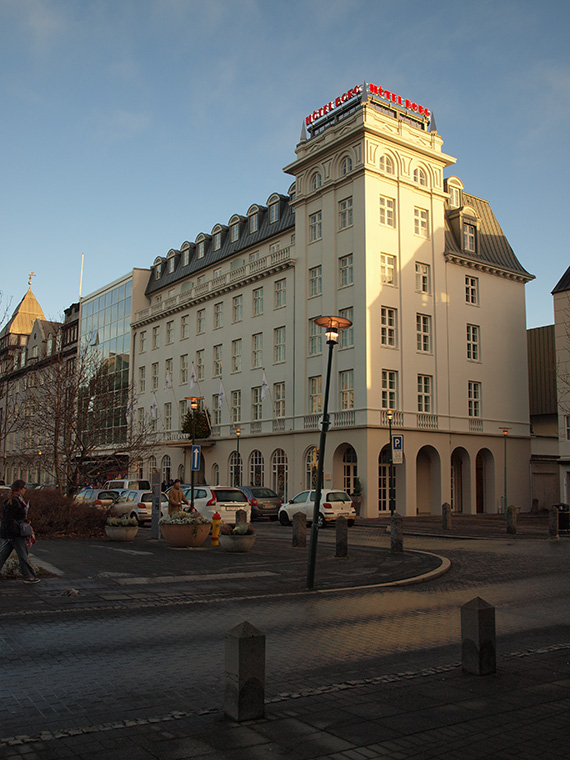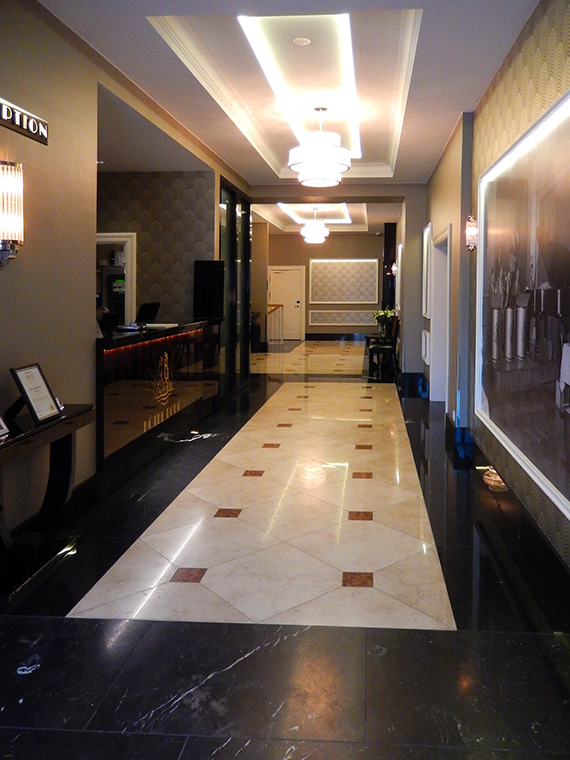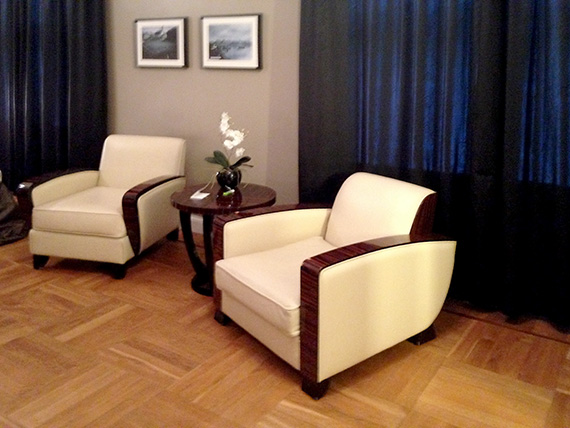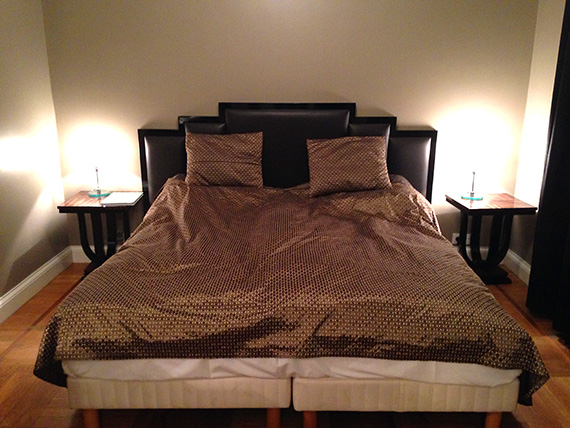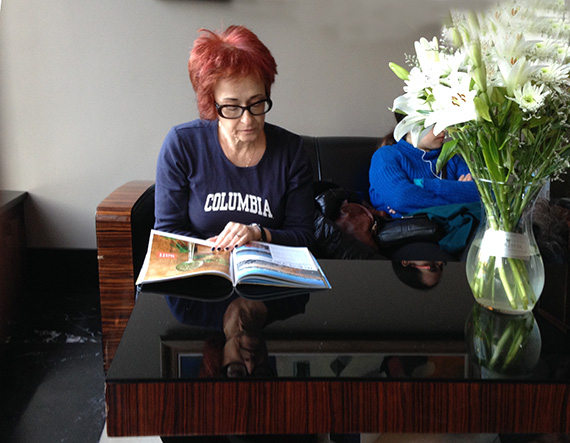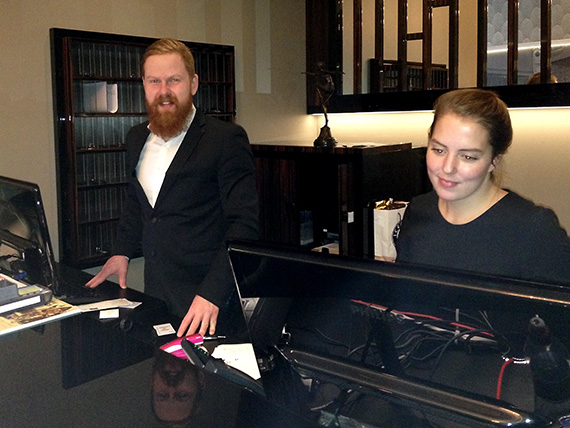 This recommended book includes chapters on Iceland history, features, Insights, photo features, places, travel tips, transportation, accommodations, and activities.
More books on Iceland to choose from: