Alex and I are experienced travelers, travel consultants, writers, and photographers. Over the course of 30 years, our travels took us to more than 50 countries. BUT – we do not think we ever experienced the level of professionalism and sensitivity to clients' needs and wants as we did at Arco dei Tolomei in Rome. The owners, Marco and Gianna, made us feel like we were old friends and the housekeeper Joseline was truly exceptional going above and beyond her regular duties of serving breakfast. She was humorous, attentive, and her smile lighted up the house.
The B&B occupies a large apartment on the third floor of a 16th century house located in an area unusual for tourists, Trastevere.  This is a unique part of Rome in its authenticity to the old times: middle-age Rome, pre-baroque, pre-boulevards and pre-hordes of tourists. This antique-furnished B&B with its charming balconies makes you feel like a traveler on the Grand Tour 200 years ago.  http://www.bbarcodeitolomei.com/en/index.php
Marco was extremely helpful in everything from buying Opera and train tickets, to advising on the best pasta place (with detailed explanation on sauces), to discussing Caravaggio like a true art connoisseur.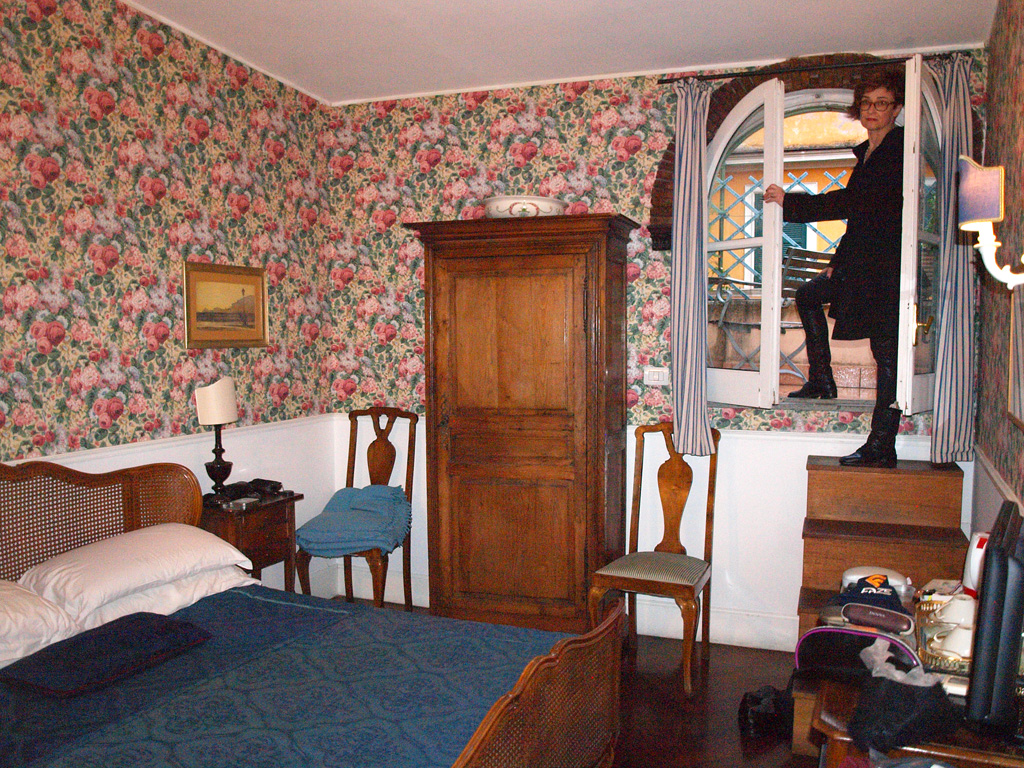 Marco also organized the most unique and beautiful birthday party for Alex in a 2nd century BC villa/turned cardinal's palace/turned Rafael studio/turned performance art center.  Marco knew exactly how much we would enjoy his arrangement. We also fell in love with Orzo, a charming Dachshund puppy.