We have been going to Stratford Theater Festival, our beloved place of theatrical pilgrimage, for almost thirty years, missing only two seasons due to the pandemic. For theater lovers, Stratford offers arguably the best English-language theater outside London, UK. We also admired one more treasure, unique to Stratford, Canada. Stratford, with its forward-thinking and innovative approach to theater, stays ageless otherwise, seemingly frozen in time: the river, the swans, the boats, the streets, the gardens, and the houses, all look the same as years before. And we try to believe that we too have not changed, that time has no power over us all. Even with a new, brilliantly designed, Tom Patterson theater, Stratford seems to be that magical place where nothing and nobody ever gets old.
As we discovered, Stratford was also able to unveil for us, old-timers, wonderful newcomers to its "stage." Just a few weeks before our mid-August arrival at the Festival, we unexpectedly found ourselves desperately seeking a place to stay in a town where everything – from restaurants to B&Bs – gets booked up solid for the summer. And then, when we almost resigned to try our luck 20 or more miles outside of Stratford, we found the Inn on Britannia.
This brand new establishment opened in June 2022 and is not yet broadly advertised. It remains largely unknown to Stratford visitors. The owners, Vern and Catherine, he – a retired communication towers business owner and she – a registered full-time midwife, have always been in love with the town itself and its crowds of theater-worshipers. This passion was the reason that Vern and Catherine had decided some time ago to acquire a 1908 house and turn it into an elegant B&B. They restored the outside of this old century house to the original look it used to have 114 years ago. Inside, you will find a beautiful interior, period furniture, and a stunning staircase. Each of the three double rooms and a suite with their oak trims and heated floors testify to the owners' elegant taste and carry what Catherine called "a touch of magnificence." The large bathrooms are equipped with state-of-the-art showers, towel warmers, expensive toiletries, and plush bath robes.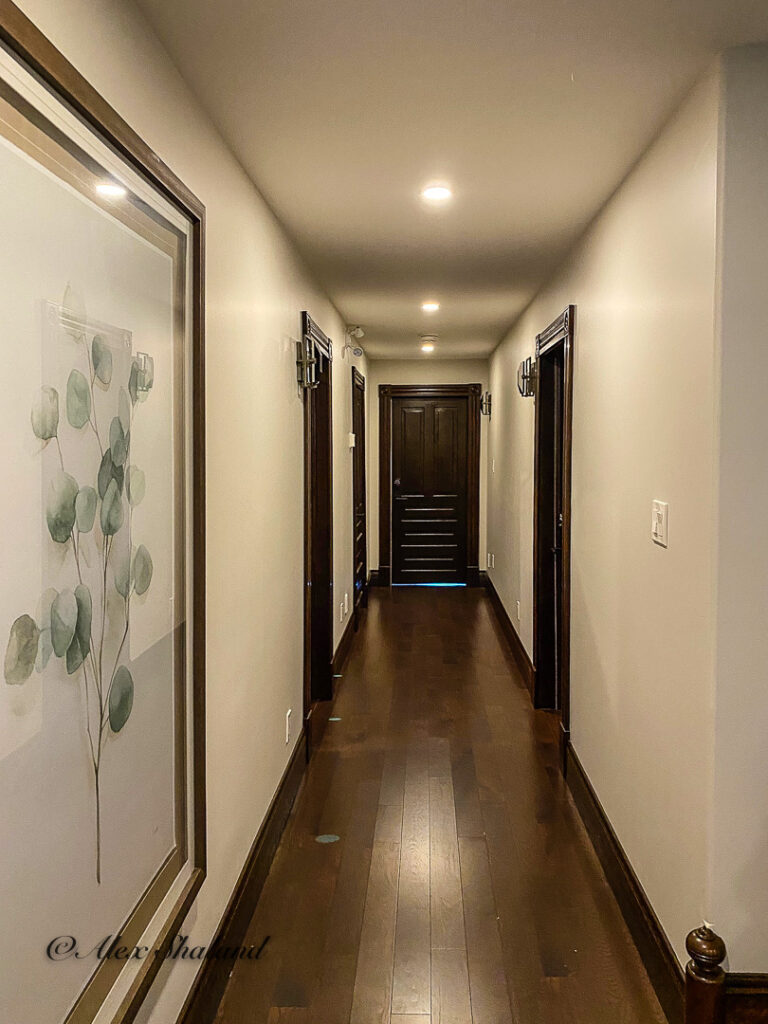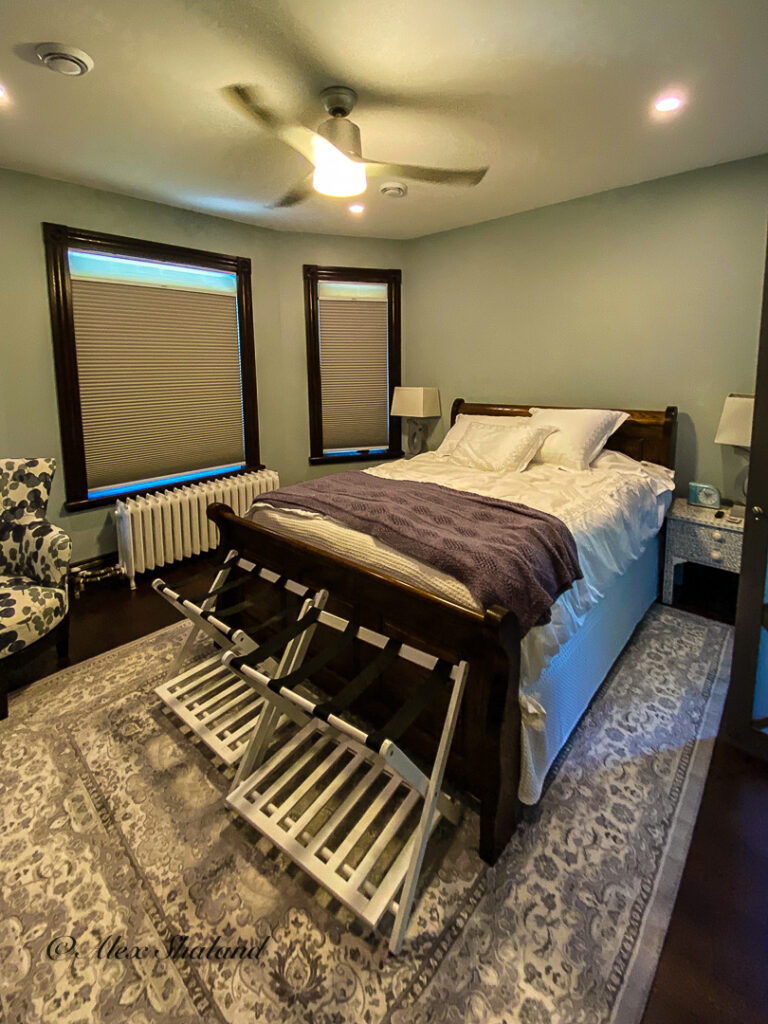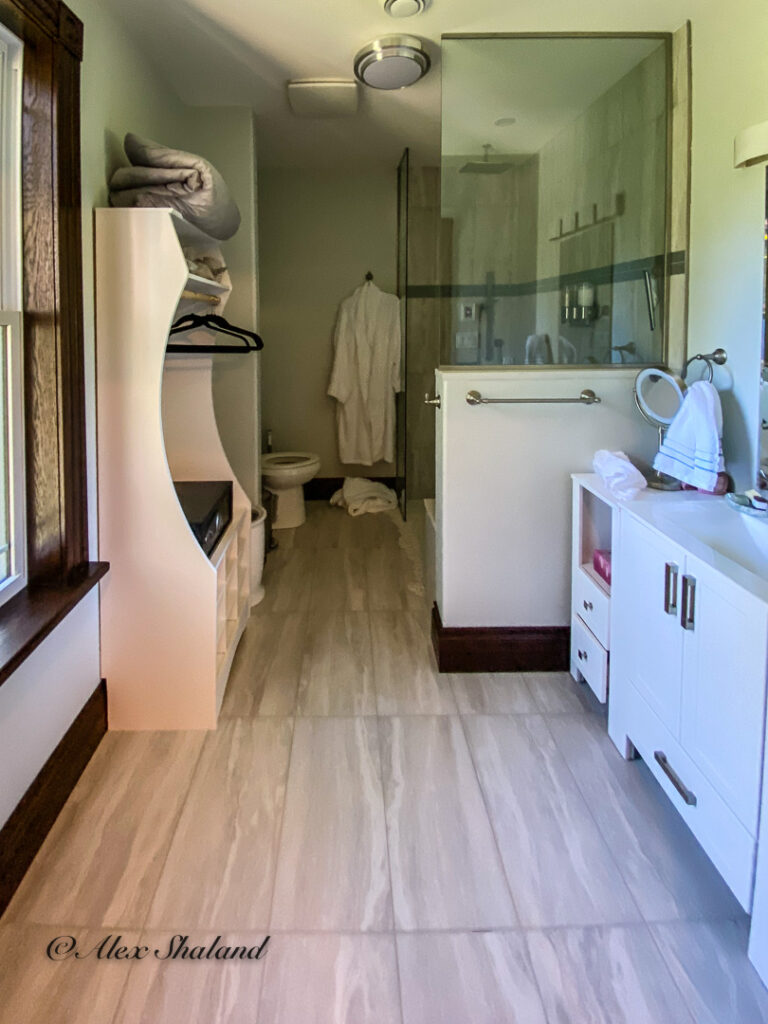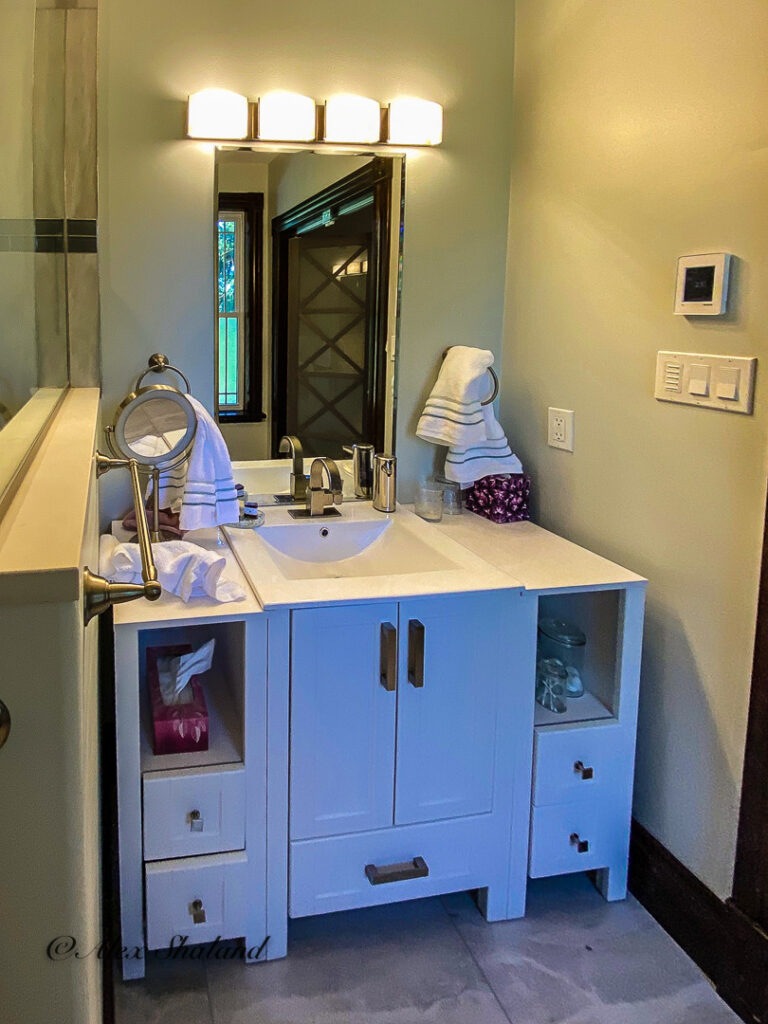 The professionally equipped kitchen is also state-of-the-art with a built-in coffee and tea maker producing anything from chi latte to elaborate cappuccino to double expresso. The kitchen is Vern's kingdom, where this successful communications industry business owner transformed himself into an amazing gourmet cook. Breakfasts are turned into an edible art exhibit: homemade yogurt and whipped cream parfait with fresh fruit or glazed fresh figs with raspberry coils as appetizers followed by either most tasteful scones or omelet quiche or asparagus crepes. And these are just a few examples.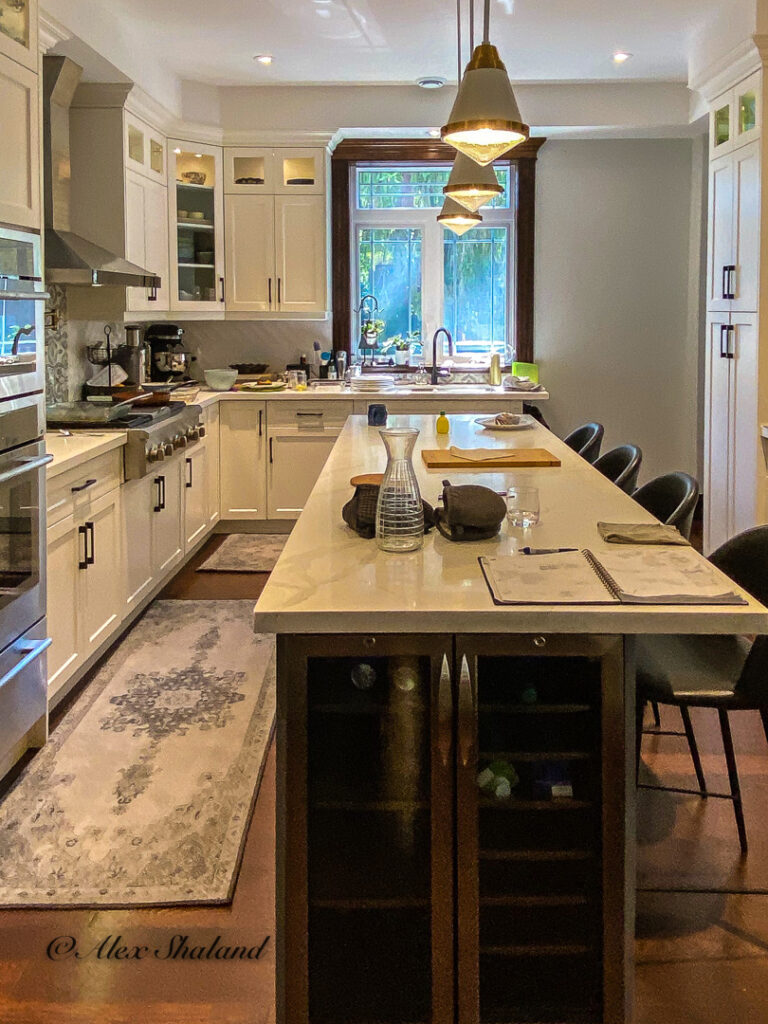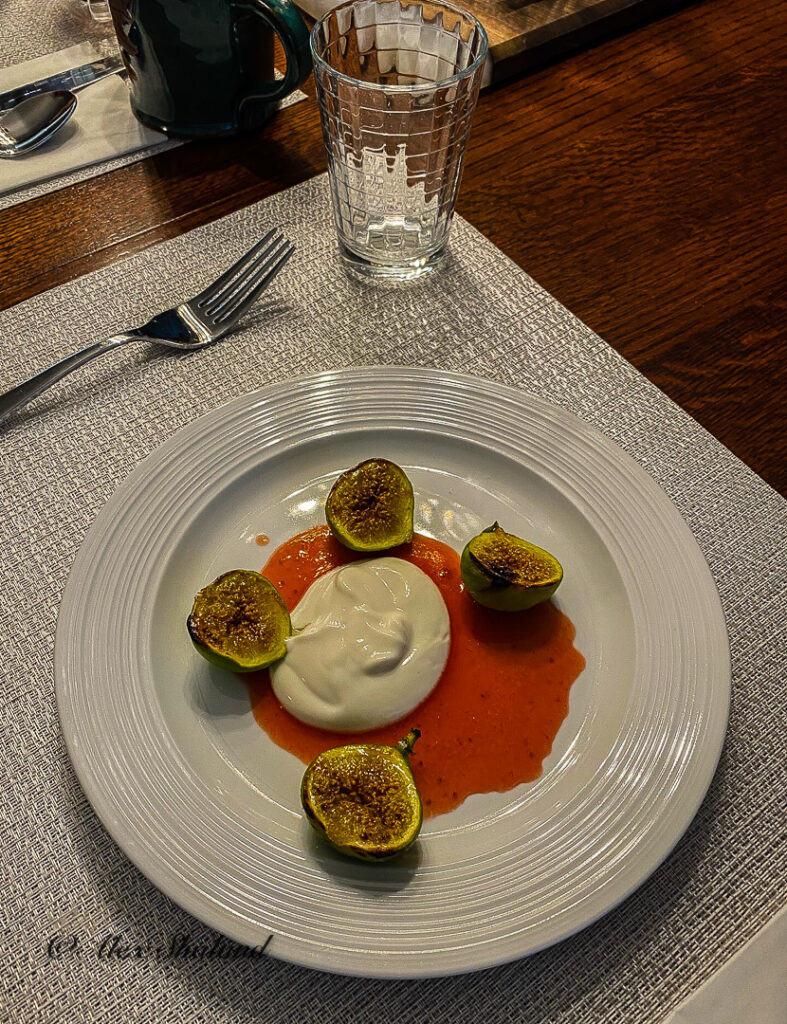 When we returned to our room either for a quick change after the matinee or late at night after an evening show, the beds were prepared, and gluten-free fruit and chocolate muffins and pitchers with reverse osmosis mint water were waiting for us.
If the B&Bs were rated like hotels, the Inn on Britannia would rightfully get its five-star rating.
We will be definitely returning to the Inn on Britannia next year!
Click here to find out more about Inn on Britannia
Read more blog posts by Irene Shaland