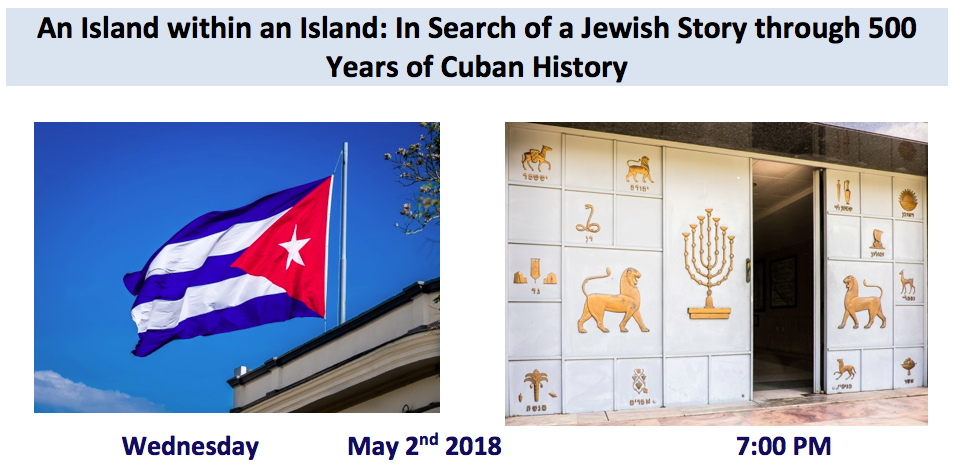 Cost: $12 general; $6 Maltz Museum members. Limited seating. Call 216.593.0575 to register.
The Cuban Jewish story reflects a struggle for survival through assimilation and acculturation.  It is also based on a narrative depicting not a single community but rather a mosaic of several communities that varied greatly in their languages and cultures, and which was built by five distinctly different waves of Crypto-Jewish and Jewish immigrants. The extraordinary characteristic of the Jewish experience in Cuba one finds today is the fundamental sense of community that survived an almost complete dissolution after Castro's revolution, followed by decades of a totalitarian regime with its poverty, deprivation, and strong anti-Israeli attitudes.
The contemporary Cuban Jewish narrative depicts a fascinating trajectory. First, a descent from vibrancy and prosperity to almost oblivion after the mass exodus of the 1960s and direct efforts to destroy the Jewishness during the years of revolutionary atheism. Then, a recent phenomenon: a sudden ascent to becoming a Celebrity of Tropical Diaspora, turning into, arguably, the most visited and photographed of the world's Jewish communities.
Take a journey with internationally published art and travel writer Irene Shaland to rediscover this unique island and to learn how Cuba is finding its way back to the future
Maltz Museum 2929 Richmond Road, Beachwood Ohio 44122