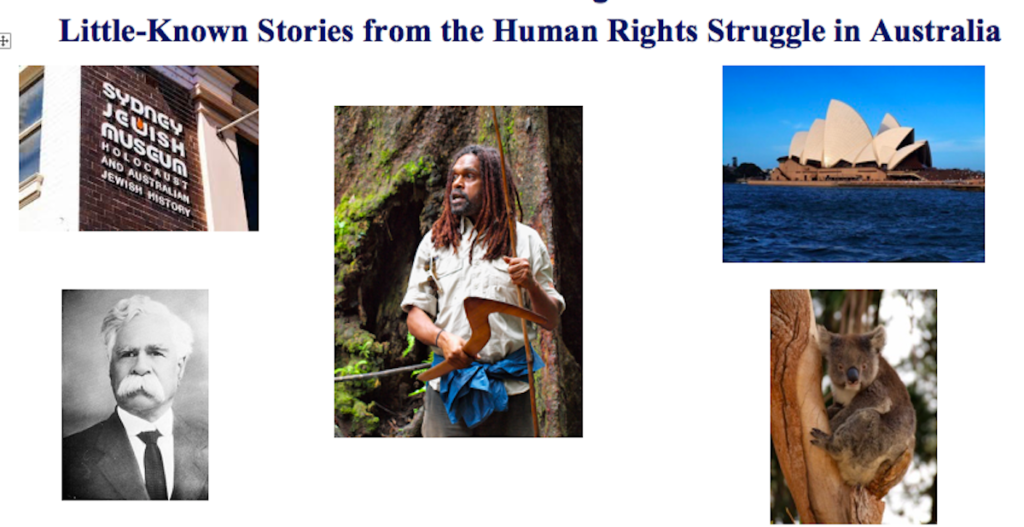 Maltz Museum of Jewish Heritage presents Irene Shaland's lecture: "Jews and Aborigines: Little-Known Stories from the Human Rights Struggle in Australia"
Wednesday              May 24th                        7:00 PM
Cost: $12 general; $6 Maltz Museum members. Limited seating. Call 216.593.0575 to register.
In early December 1938 a delegation of Aboriginal people walked from Footstray township to Melbourne in Australian state of Victoria. This was not a protest against a State or Federal government in defense of Aborigines. It was a brave action in defense of …the Jews of Europe. In front of the Germany Consulate in downtown Melbourne the delegation demanded the Nazis to stop "cruel persecution of the Jewish people." The leader was William Cooper, a founder of the Australian Aboriginal League and an unsung hero of the Aboriginal human rights struggle in his country, where he and his people had no legal rights and until 1967 were officially classified as an equivalent of "flora and fauna."  What inspired Cooper to speak in defense of the Jews from faraway Europe?
Cooper's own country maintained the "White Australia Polices" and considered Jews, though not classified as "colored," to be "others" who should not be allowed entrance visas. How did Australia become the country that opened its doors to numerous refugees from Europe, second only to Israel by the ratio of the Holocaust survivors to its population? Was it a coincidence that the Australian Jews stepped into the forefront of the struggle for Aboriginal rights in defense of the indigenous Australians?
Travel with Irene Shaland to Australia to understand the land and its people and to learn about human rights history in this country.
Maltz Museum 2929 Richmond Road, Beachwood Ohio
Download lecture flyer: May 24_2017_Australia_HumanRights