FORT LEE LIBRARY PRESENTS:
Irene Shaland's Lecture Face-to-Face with Africa from the Jewish Perspective
April 19th 2015, 2:00 PM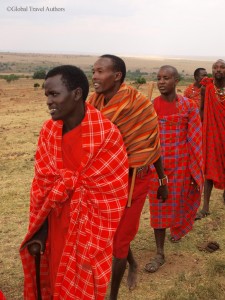 The artist photographer Alex Shaland and internationally-published art and travel writer Irene Shaland, have a life-long passion for travel. Together they have visited over 60 countries.
As a writer focused on Jewish communities around the world, Irene presents her personal Jewish stories she discovered in Africa. This mysterious continent remains as one of the most enchanting and fascinating destinations for both Irene and Alex. From the Nairobi Synagogue, to Masai Tribe village, from the Great Rift Valley, where life on earth began, to the Great Migration in Kenya and Tanzania, Africa presents itself as a never-ending circle of mystery and discovery.
Through photographs and stories, Alex and Irene will share their amazing experience from Africa by taking the audience on a unique journey through Masai Mara. Amboseli, Ngorongoro Crater, and Serengeti Parks.
Fort Lee Library:  320 Main St, Fort Lee, NJ 07024   Phone: (201) 592-3614
Download lecture flyer:  ARTSHOW_Lecture_Fort Lee_FLYER_19APR_2015