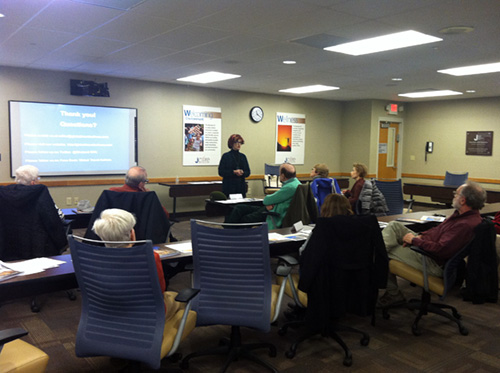 New chapter in China history. On February 25, Irene Shaland presented her popular lecture In Search of a Jewish Story in China at Mandel Jewish Community Center in Beachwood, Ohio.  This lecture was sponsored by Lifelong Learning Institute and Mandel JCC.  Lecture presenter, Irene Shaland lead the audience on a unique journey spanning over 2,000 years through the Silk Road and six cities in China, including Harbin, Beijing, Kaifeng, Dunhuang, Luoyang, and Shanghai.
We wish to express our gratitude to the staff of the Lifelong Learning Institute and Mandel JCC for giving Irene the opportunity to present her lecture to their patrons.
Note: Irene Shaland is an art and  travel writer and presenter with a special interest in Jewish history around the world. You can find fine many of her articles in magazines and on line.  Irene is also an author of three books.