Review by Philip Coetzee
If you look for a field guide, this is the wrong book, but if you want to understand more about birds, about their biology, habits and habitat, this is the perfect book.  In a fun way, with random cartoons and loads of colorful illustrations, the life of birds is described, from the size of the eggs, the type of chicks, how they fly, migration and where the birds can be found.
 Amongst other, the book takes a look at the structure of the bird's beaks and compare this to everyday items, like that of a woodpecker with a hammer and chisel.  Not to mention the illustrations on the various foot designs found amongst birds.  The various nest types, and there are quite a number of different types, and where they are build, is discussed.  The habitats are colorfully illustrated with examples of the most typical species one will find there.
 Handy tips for building a nest box, a small pond in the garden and attracting birds to your garden are given.  And if you are keen on making birding a serious hobby, you will also find handy tips on binoculars, what to wear and how to look like a real Twitcher, Dude or Birder.
 This book is for the whole family, with easy to understand text accompanied by illustrations that makes it easy for young and old to enjoy the wonderful world of Aves, commonly known as BIRDS.
Learn more about the book:
Center for Jewish History, NYC presents Irene Shaland's Lecture
TRAVELS IN JEWISH HISTORY
Tuesday  May 29 2018   7:00 PM
If you are interested in Jewish history, join Irene Shaland, an internationally-published art and travel writer, educator, and lecturer, for a fascinating talk about her travels through history of Jewish people in Burma, India, China, Cuba, and Cambodia. Seeking Jewish narrative all over the world, Irene with her husband-photographer Alex, has visited close to 70 countries and shared her experiences with audiences and readers in US, Canada, and Europe.
Location: Center for Jewish History, 15 W 16th St, New York, New York 10011
Reservations Required: https://asftravelsinjewishhistory.brownpapertickets.com/ or call 212.548.4486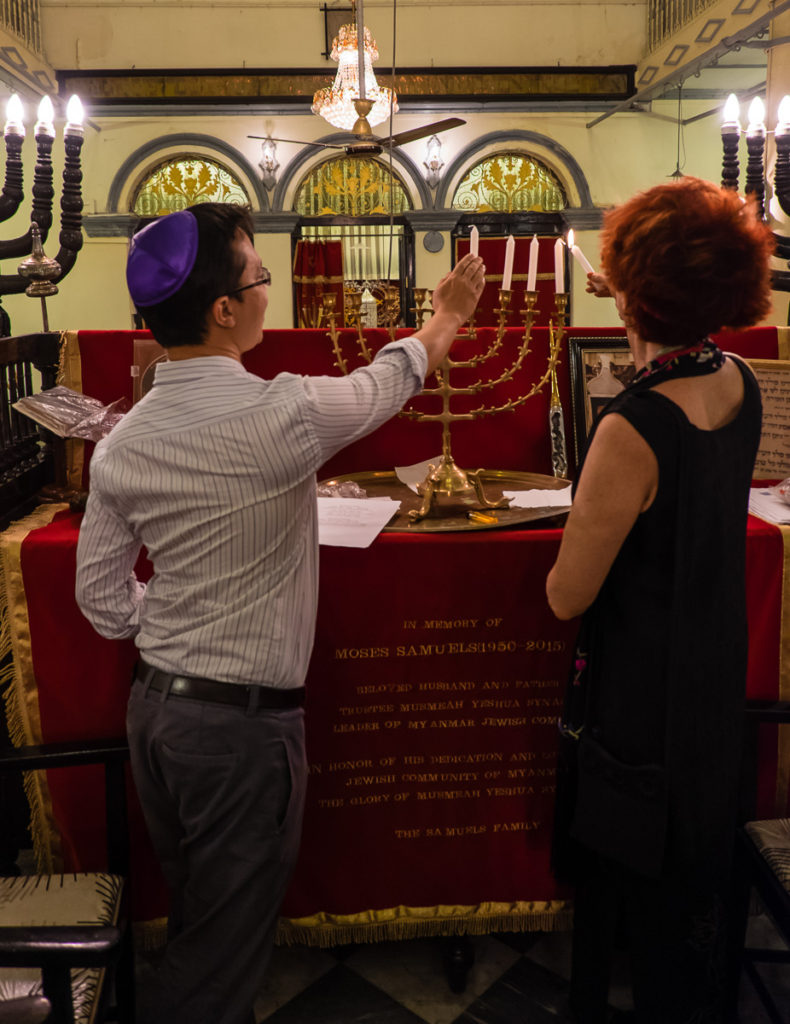 Posted in

Asia, Cuba, General, History, Holocaust, Jewish Story, Lecture, Travel Photography
Tagged

Jew, jewish book, jewish traveler, lecture, Manhattan, New York, NYC, The Dao of Being Jewish
Leave a comment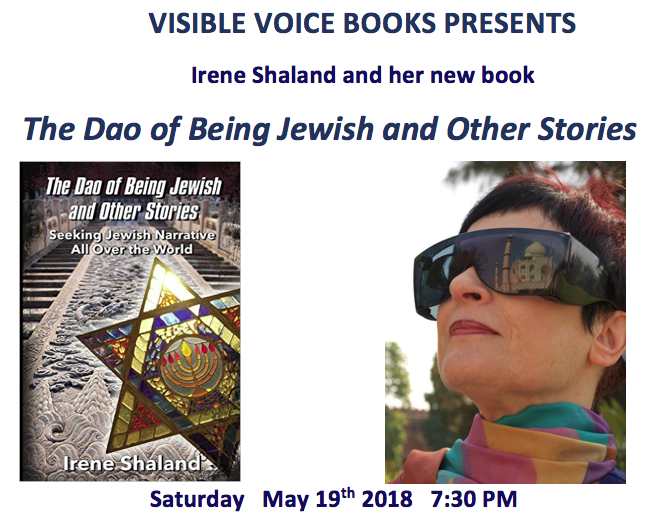 Book Event at Visible Voice Books:   Irene Shaland and her new book 
The Dao of Being Jewish and Other Stories
   Saturday   May 19th 2018   7:30 PM
 Limited seating.  Advance registrations strongly suggested. Call 216-961-0084 to register.
"For the student of Jewish history … and for the curious traveler in all of us, this book is required reading; a must-have on every bookshelf." Corinne Brown, Editor-in-Chief, HaLapid Magazine, 2016.
An internationally-published writer, Irene Shaland introduces her latest book The Dao of Being Jewish.  She shares her "Stories Behind the Stories" inviting you to embark on a fascinating journey, both familiar and unknown. While traveling from Europe to Asia and Africa, from Vienna to Delhi and Nairobi, you are immersed into a collective Jewish narrative from all parts of the globe. Whether you hear Irene's Polish family Holocaust narrative or discover two-millennium old tales of little-known Jewish communities of India and China, who never knew religious persecution – these stories strive to preserve Jewish heritage, identity, memory, and history. Because we are the stories we tell to ourselves, to others, and to the world.
For more on Irene, visit her website: http://globaltravelauthors.com
Visible Voice Books 2258 Professor Avenue, Cleveland OH 44113 Tel. 216-961-0084
Posted in

Books, Europe, General, History, Holocaust, Italy, Jewish Story, Lecture, Scandinavia, Travel Photography
Tagged

book, book event, free event, Irene Shaland, jewish book, jewish books
Leave a comment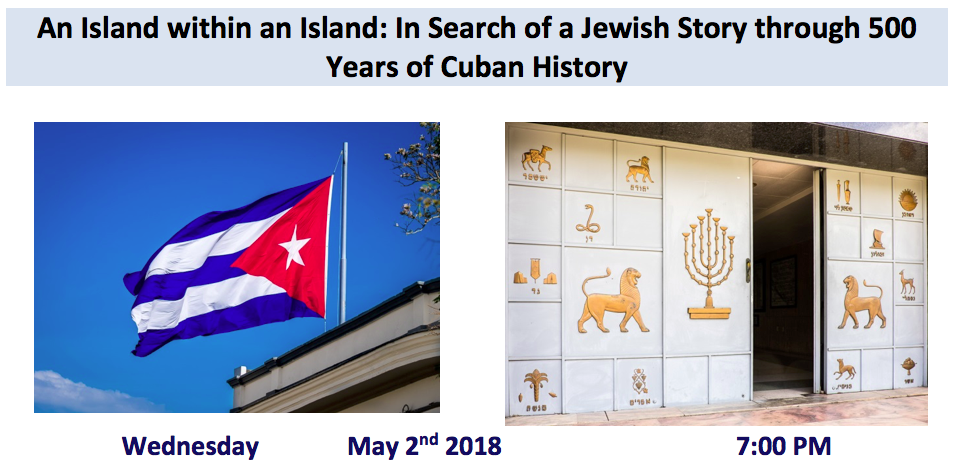 Cost: $12 general; $6 Maltz Museum members. Limited seating. Call 216.593.0575 to register.
The Cuban Jewish story reflects a struggle for survival through assimilation and acculturation.  It is also based on a narrative depicting not a single community but rather a mosaic of several communities that varied greatly in their languages and cultures, and which was built by five distinctly different waves of Crypto-Jewish and Jewish immigrants. The extraordinary characteristic of the Jewish experience in Cuba one finds today is the fundamental sense of community that survived an almost complete dissolution after Castro's revolution, followed by decades of a totalitarian regime with its poverty, deprivation, and strong anti-Israeli attitudes.
The contemporary Cuban Jewish narrative depicts a fascinating trajectory. First, a descent from vibrancy and prosperity to almost oblivion after the mass exodus of the 1960s and direct efforts to destroy the Jewishness during the years of revolutionary atheism. Then, a recent phenomenon: a sudden ascent to becoming a Celebrity of Tropical Diaspora, turning into, arguably, the most visited and photographed of the world's Jewish communities.
Take a journey with internationally published art and travel writer Irene Shaland to rediscover this unique island and to learn how Cuba is finding its way back to the future
Maltz Museum 2929 Richmond Road, Beachwood Ohio 44122
The China Institute and Museum of Jewish Heritage, both of New York, celebrate the Chinese New Year with the Jewish Stories of China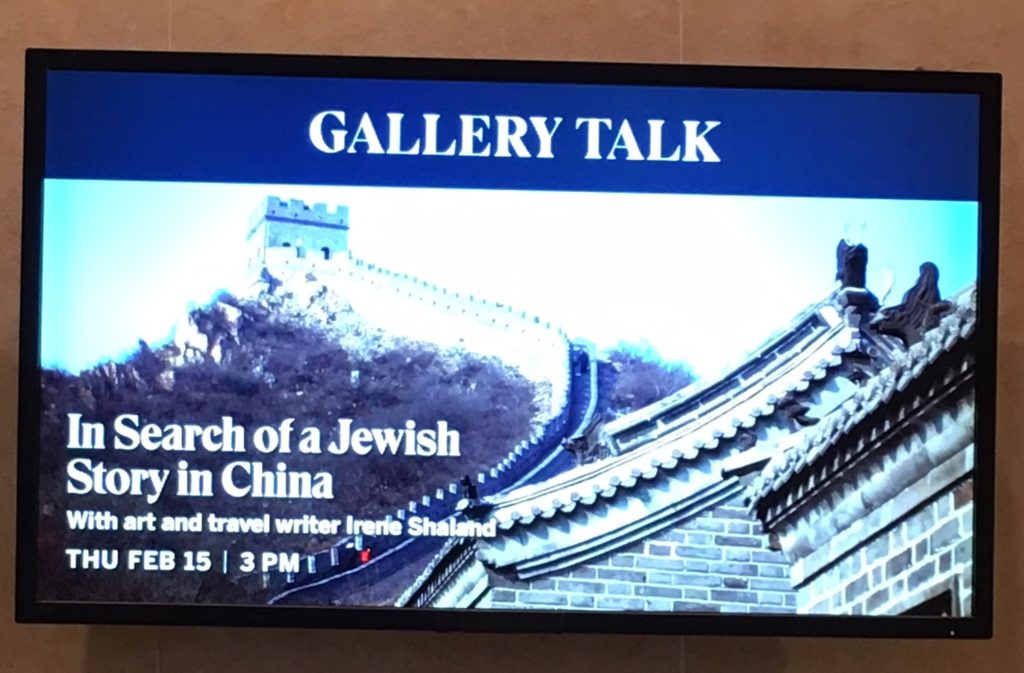 Irene Shaland was invited to present her popular lecture "In Search of a Jewish Story in China" on February 15, 2018 at the Museum of Jewish Heritage, Battery Park, New York. This event, on the eve of the Chinese New Year, was co-sponsored by the Museum and the China Institute.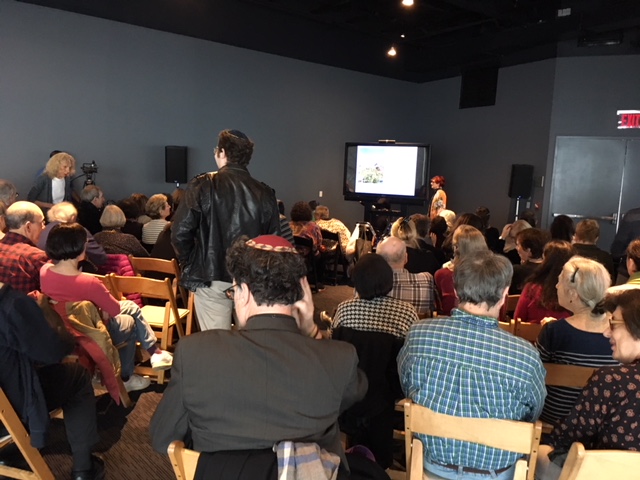 Samantha Hirsch, Producer of Public Programming at the Museum and James Heimowitz, President of the China Institute, addressed the audience prior to the lecture. The event was attended by close to 100 people.
As a writer, Shaland remains ever attuned to what she calls the Jewish story, an often "endless chain of persecutions, from century to century, from country to country." However, in China she uncovered an entirely different chapter in Jewish history, which divides into two stories: the Jews in China and the Jews of China.
Irene talked about the secrets of the Gobi Desert and the Silk Road. She told the story of the most anti-Semitic of Russian Tsars deciding to build the Trans-Siberian Railroad and how it transformed a Chinese fishing village into a "City of Music", and brought Russian-Yiddish culture to China.
What important lessons can we, the Jews of the European and American Diaspora, learn from the Jews of China? Finally, why did the Jews of China disappear? And – did they? The audience was invited to take a journey to China and find out the answers to many perplexing questions.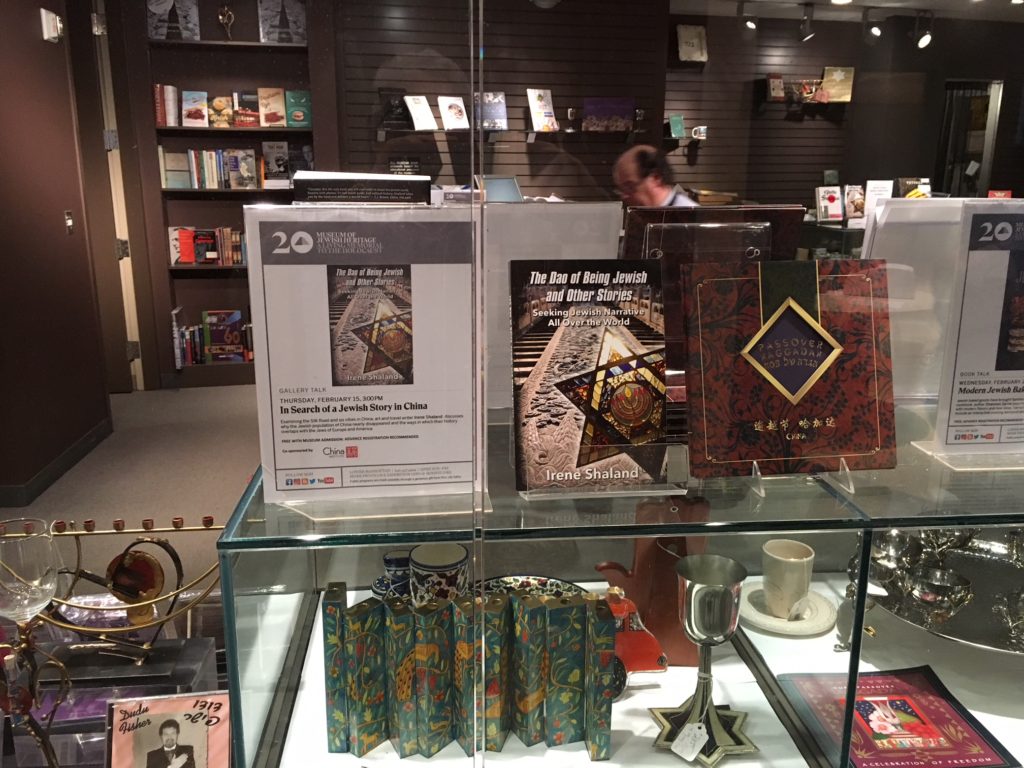 Irene Shaland's book signing followed the lecture. The Dao of Being Jewish and Other Stories was quickly sold out at the Museum store. What could be a better award for an author!
If you did not get a copy of Irene's book at the museum, you can purchase it at Amazon
Posted in

Asia, Books, Broadway, General, History, Lecture
Tagged

China, Chinese history, history of the holocaust, Holocaust, jewish, jewish book, jewish traveler, travel china
Leave a comment
Choosing Your Hotel in Denmark Capital Copenhagen
If you are going to take some one-day trips, you might want to stay, like we did, near the train station. I suggest a small gem of a hotel: Axel Guldsmeden. It is a masterpiece of organic sustainability in everything from their beds and showers to afternoon/evening teas. Plus, it is super easy to get to and from the train station and to all places in the city: https://guldsmedenhotels.com/axel-hotel-copenhagen-vesterbro/.
The breakfast there was very nice and the staff was super-helpful in everything. If you are flying to Denmark, this is how you'd get to the Hotel from the airport (sent to me by the staff): You can take a train directly from terminal 3 to Københavns Hovedbanegård (Copenhagen Central Station) and from Københavns Hovedbanegård it is a short walk to our hotel. Travel time: about 20 minutes. Remember to buy the ticket before you board the train. You need a 3 zone ticket.
When you arrive at Københavns Hovedbanegård exit through the main entrance. Walk straight ahead and when you reach Vesterbrogade turn left. Helgolandsgade will appear on your left hand side and you will find Axel Hotel Guldsmeden at: Helgolandsgade 7-11
One Day Trips – Not to Be Missed.
If you are restricted in time and can dedicate only one day for side trips, try to do cover these two most important places (in my mind) in Denmark outside the country capital city from an historical and aesthetic/artistic perspective): Roskilde (their first capital and the place for the unique Viking ships and Kronberg, the fictional home of the most famous Royal – Prince Hamlet.
Roskilde: Denmark's roots, both Viking and Royal, are on display here (18 mi West of Copenhagen).
The core of the Viking Ship Museum at Roskilde is the remains of five Viking ships deliberately buried there 1,000 years ago.
After visiting both the Cathedral and the Viking Museum, return to Copenhagen, change trains and go to Kronberg.
The city itself.
Visit the Royal Palaces and their Museums, among which I consider the Rosenborg the most interesting. Do not miss everything connected to Christian the Fifth!
Not-to-be-Missed: Glyptoteck; National Museum, especially their Viking exhibit; and of course incredible "architecture as a story" Daniel Libeskind's Jewish Museum that is designed as the Hebrew word Mitzvah. You really are inside the WORD there.
Restaurants
My suggestions, if you want to experience the best of new Nordic Cuisine, make your reservations ASAP.
Lunch only – historic and world-famous Schonnemanns (1877), Best smorrebrod ever. Highest quality, great flavors and fantastic use of organic local ingredients. http://www.restaurantschonnemann.dk/?ulang=2
Dinner
Noma http://noma.dk/. For many years, it was officially considered the best in the world!
Reservations: http://noma.dk/reservations/
If you won't get there; try the Standard in Nyhavn (New Harbor district): we loved it as well. http://thestandardcph.dk/
Everything in Scandinavia is very expensive (but a bit lower than in Iceland). But it is all worth it!
SUGGESTED READING
Posted in

Europe, General, Scandinavia, Travel Tips
Tagged

Axel Guldsmeden hotel, Copenhagen, Denmark, Glyptoteck, hotels, Kronberg, New Harbor in Copenhagen, Nyhavn in Copenhagen, Roskilde, Royal Palace in Copenhagen, scandinavia, Schonnemanns, Viking Ship Museum, Viking Ship Museum at Roskilde
Leave a comment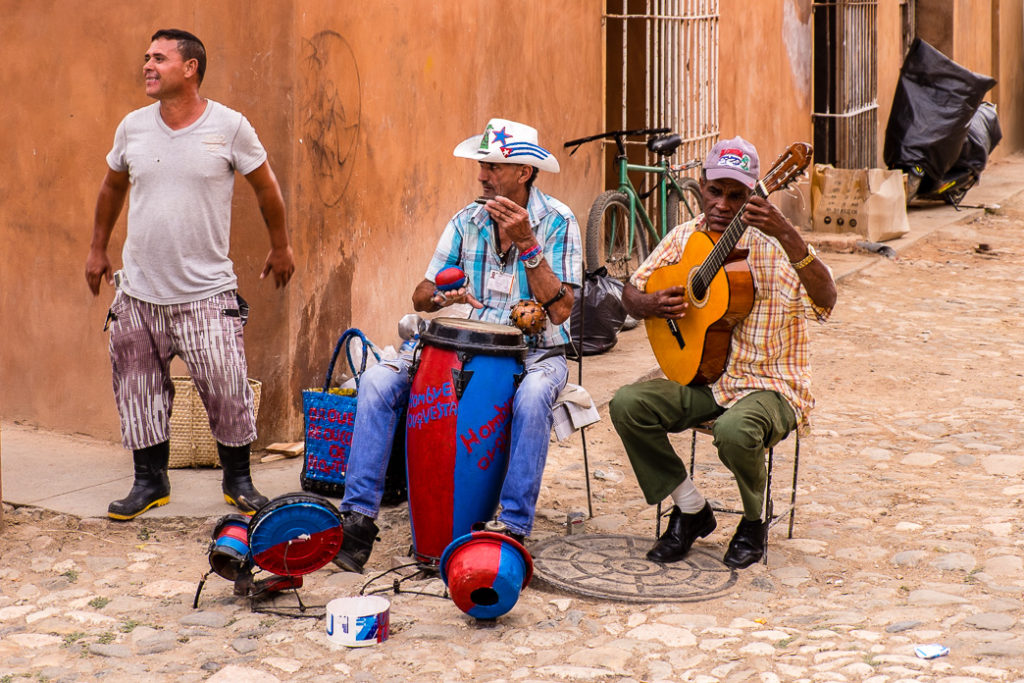 Irene Shaland Presents her Lecture, Cuba: the Land, the People, the Arts – 60 years after Castro's Revolution at the AAWR on November 18 at 1 PM
When:  Saturday            November 18th 2017                       1:00 PM
Where:  AAWR 1834 East  123rd Street  Cleveland OH 44106
Cuba defies conventional thinking: with half the land and people of the whole Caribbean, it seems more of a continent than an island. At the crossroads of the Western hemisphere for over 500 years, 20th century Cuba became a country where the clocks stopped for many decades. Its recent troubled history presents a story of brutal oppression and deprivation, but which is at the same time intriguing and fascinating.
From the hot music clubs to Che Guevara murals, sensuality and socialism rub shoulders in Cuba's great cities; and the newly-allowed art galleries display cutting-edge paintings and sculptures that might make New York or Santa Fe envious.  Dilapidated mansions neglected for decades stand side-by-side with beautiful newly renovated colonial, art nouveau and art deco buildings.
Take a journey with internationally published art and travel writer Irene Shaland to rediscover this island against the background of its 500 plus year history.
Travel from Santiago to Havana, from Cienfuegos to Trinidad – to learn how Cuba is finding its way back to the future.
Presented in conjunction with the AAWR exhibit of Augusto C. Bordelois.
 AAWR 1834 East  123rd Street  Cleveland OH 44106
Exploring Thailand away from the tourist crowds
Bangkok
Thai Theater
To all theater lovers, I always recommend not to be missed  "real" performance when in Bangkok, and by real I mean those that are shown to non-tourists, outside of buses brining crowds for a mediocre dinner and Thai Dance-"light." And for that, one should head to the National Theater http://www.finearts.go.th/  (very close to the National Museum) and see, preferably, the Siam Niramit performance, perhaps the most elaborate and "largest stage show in the world." It is definitely one of the most amazing and intriguing. But any traditional Thai dance shows would do, though I always prefer Khon dancers https://www.youtube.com/watch?v=-OWBs48qUuA.
A Very Very Unusual Museum: Samut Prakan's Erawan Museum
It is a bit outside the city but easy to get to by a cab. It is really worth the experience because you go inside that gigantic three-headed elephant. What you see defies any comprehension and collector's logic: inside the elephant's belly and beneath it there are levels that symbolize the Thai cosmos, filled with an amazing fusion of incredible Eastern antics collected by late business tycoon Lek Viriyapant. The  collection of ceramics is equally amazing. The gardens are great too. http://bangkokforvisitors.com/museums/erawan-museum/index.php
For those who LOVE airplanes…
We did not go there and I think Alex still regrets it: Thai Royal Airforce Museum http://www.bangkok.com/magazine/air-force-museum.htm
I do not remember the restaurants , but everything we ate was terrific. We had a friend who was at that time a head of the UN office stationed in Bangkok, and we followed her restaurant suggestions. My criteria always is to stay away from tourists places and eat where I can really understand or begin my journey to understanding local culture, because I do believe we are what we eat!
Chiang Mai
In the City of 300 Temples…one should meet with monks…
Silver Temple
For some reason, visitors get hooked on trekking through the jungle and going to markets and shopping (and I am all for that too! We did shop our way through Thailand and bought great artifacts and very nice clothes; we even did some trekking on elephants)   Many forget they are in the capital of the ancient Lanna Kingdom.
In the silversmith district of the old town there is a remarkable architectural find: a temple made from silver! Called Wat Srisuphan, it is not visited by many outsiders. I hope that they still offer "Monk Chats." In our time, the chats were on Tuesdays and Thursdays. You do need a translator (a guide) to go with you.  But this is a great way to learn about Theravada ("a way of the ancients") Buddhism, the purest and the strictest form of Buddhism.
Beware of tourists visiting the Temples of Chiang Mai…
For there are sooo many of them, bus load after bus load and all of them want to do it fast and furious and go shopping right after: they climb the steps and take pictures and you feel like you are in a NYC subway during rush hour. Do not miss the highlights though that your guide undoubtedly will be showing you BUT ask him/her to bring you to Wat Umong which is a very quiet temple complex, located in the foothills of Suthep Mountain. Umong means tunnel in Thai; you walk through these tunnels, you discover shrines and hidden altars, and the shadows are cast not by crowds but by giant trees and moss-covered walls. The lake is nearby and you can feed the birds there if you brought some bread from your hotel.
Many recommended a restaurant called…
Dash Teak House http://dashteakhouse.com/
I heard about it from friends whose taste I trust! (and I wrote it down for future visits). They serve you a traditional Lanna-style meal. I think it is a modern take on tradition but should be great because the owner (a native from Chiang Mai)  worked many years (and studied) in the US and is a certified Le Cordon Bleu cook.
Visit a Hill Tribe village
But please do ask your guide to take you to an authentic experience. For example, the little town Baan Ton Lung will be charming and amazing at the same time: it is inhabited by the Lisu people who came from Tibet.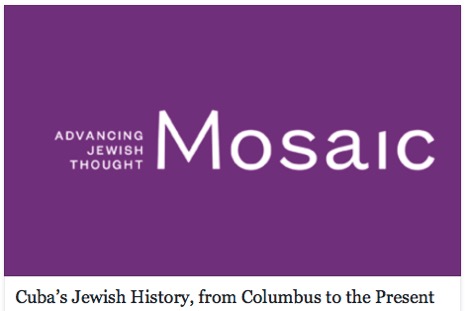 Irene Shaland's Cuba article  The Island within an Island: The Cuban Jewish Story of Survival was published on August 22nd by the Sephardi Ideas Monthly, a magazine of the American Sephardic Federation and Center for Jewish History Research of New York. On August 23rd, the essay was also published by the Mosaic, a magazine dedicated to advancing philosophical discussions related to Jewish history and Judaism. See the excerpts below:
Read more Jewish history stories in Irene Shaland's latest book: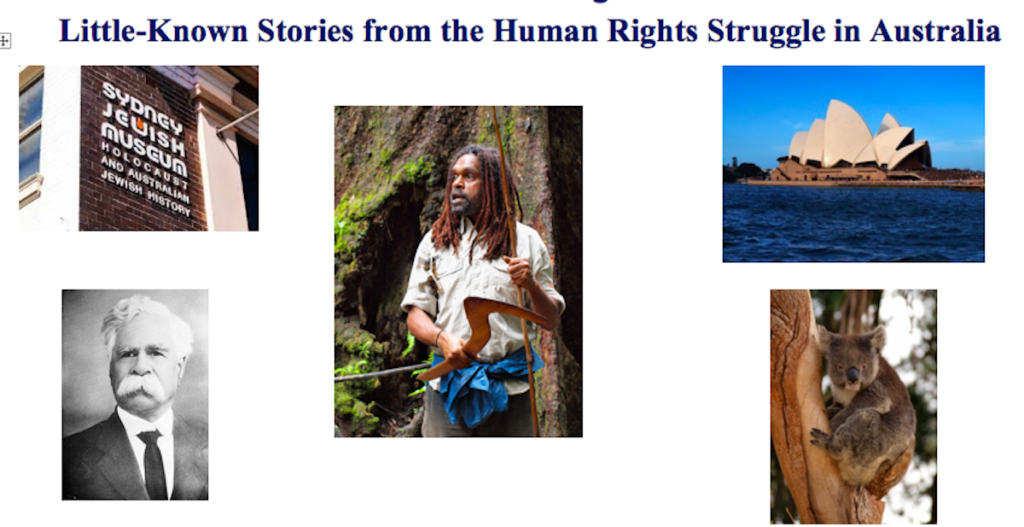 Maltz Museum of Jewish Heritage presents Irene Shaland's lecture: "Jews and Aborigines: Little-Known Stories from the Human Rights Struggle in Australia"
Wednesday              May 24th                        7:00 PM
Cost: $12 general; $6 Maltz Museum members. Limited seating. Call 216.593.0575 to register.
In early December 1938 a delegation of Aboriginal people walked from Footstray township to Melbourne in Australian state of Victoria. This was not a protest against a State or Federal government in defense of Aborigines. It was a brave action in defense of …the Jews of Europe. In front of the Germany Consulate in downtown Melbourne the delegation demanded the Nazis to stop "cruel persecution of the Jewish people." The leader was William Cooper, a founder of the Australian Aboriginal League and an unsung hero of the Aboriginal human rights struggle in his country, where he and his people had no legal rights and until 1967 were officially classified as an equivalent of "flora and fauna."  What inspired Cooper to speak in defense of the Jews from faraway Europe?
Cooper's own country maintained the "White Australia Polices" and considered Jews, though not classified as "colored," to be "others" who should not be allowed entrance visas. How did Australia become the country that opened its doors to numerous refugees from Europe, second only to Israel by the ratio of the Holocaust survivors to its population? Was it a coincidence that the Australian Jews stepped into the forefront of the struggle for Aboriginal rights in defense of the indigenous Australians?
Travel with Irene Shaland to Australia to understand the land and its people and to learn about human rights history in this country.
Maltz Museum 2929 Richmond Road, Beachwood Ohio
Download lecture flyer: May 24_2017_Australia_HumanRights